Anderson East
Black Pumas, Lucie Silvas
$22.00 - $50.00
Sales Ended
Lightning 100's Festivus 2019 feat. Anderson East w/ Black Pumas & Lucie Silvas at Marathon Music Works in Nashville, TN
As the year winds down and the spirit of the season takes hold, Lightning 100 invites you to a charitable celebration, with great music, good friends, and the rest of us, at Festivus!
The year's event benefits Metro Police Christmas Charities and features performances by Nashville's own Anderson East, who's latest album, Alive in Tennessee, is out now; and two great Austin Texas band, Black Pumas, whom are currently touring in support of their debut effort. Lucie Silvas rounds off an amazing night of great live music.
While enjoying the great performances; show us what you've got at Feats Of Strength, sign up for a chance to show off your moves on stage at the Elaine Dance Off, air all (ok, maybe just one or two) of your grievances on the Grievance Twitter Wall, and pose with your pals in your Festivus best at the Festivus Pole Photo Booth!
Of course, partying with the rest of us would not be possible without the support of our amazing sponsors, including: Tito's Handmade Vodka, Michelob Ultra, AT&T Fiber, MyTV30 & Frothy Monkey.
Artists: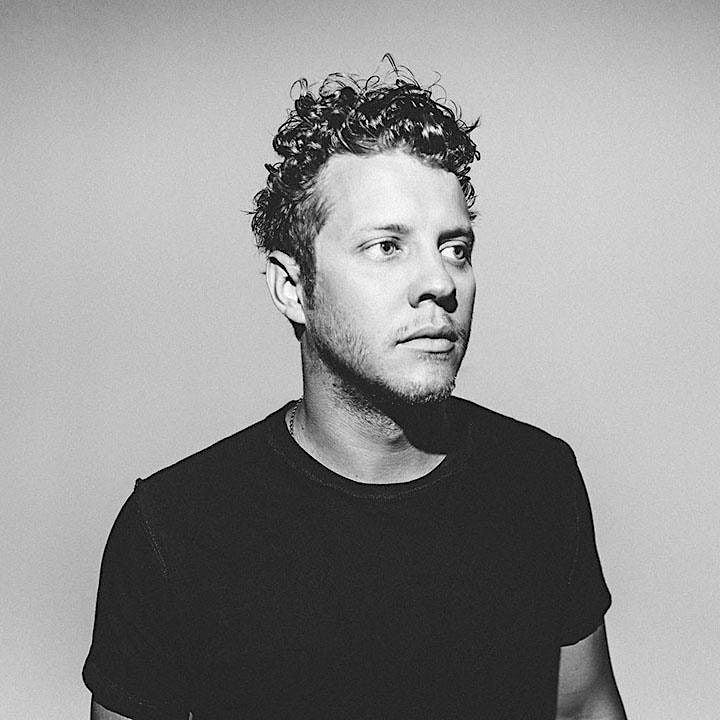 Anderson East
Website | Facebook | Twitter | Instagram
There are musicians who call themselves road warriors, and then there's Anderson East. An unflinching, inimitable talent armed with a potent and husky voice, the gritty-blues and-soul-toasting singer has spent the past two years pounding the pavement in the wake of his breakout debut album, 2015's Delilah. It was only fitting then that whatever came next for East would bleed with an intimate and urgent sense of immediacy. "We wanted to present every song as a true performance," the musician says of the stunning and diverse 11 tracks that comprise Encore, the Alabama native's forthcoming new album due January 12 via Low Country Sound/Elektra Records.
The album's title is derived from East's steadfast belief: that every song on his new album must be worthy of closing out one of his notoriously epic live shows. "It was very much about trying to feel live and loose," East says of the writing and recording of Encore as well as its genre-blurring material that blends the boundary-pushing singer's equal-parts love of country-blues ("King For A Day"), soul ("Surrender"), pop ("All On My Mind") and beatific balladry ("Cabinet Door"). Derived from recording sessions over the past year at Nashville's historic RCA Studio A with his longtime producer, Dave Cobb, East's latest LP gives credence to his billing as one of contemporary music's most compelling young artists. Says the singer-songwriter of the sense of accomplishment that surrounds Encore: "You just know when it's right."
For East, stitching together his new album was as much about searching for outside inspiration as drawing from his own well of experience. "I think it's just the nature of wanting to tell stories," the thoughtful, well-articulated singer says of his decision to collaborate with a bevvy of world-renowned artists and songwriters on the album including Chris and Morgane Stapleton ("King For A Day"), Ed Sheeran ("All On My Mind"), Avicii ("Girlfriend") and Natalie Hemby ("This Too Shall Last," complete with an electric guitar assist from Ryan Adams). "You want to hang out with people who have great stories," he adds, noting "Especially people that have amazing craft."
Having spent much of this past year on the road together for the "All-American Road Show," working with the Stapleton's was a virtual inevitability for East. East recalls Chris and Morgane summoning him to their dressing room one evening post-show and the three proceeding to knock out "King For A Day" in short order. "I came there and he had the first couple lines already written," East says of the strutting and wistful tune. "It was midnight, we sat down and maybe 20 minutes later that song was done." He adds with a laugh: "Everybody even managed to leave on time." That particular song, East notes, also confirmed to him he was on the right path for his new project. "OK, we've got something really good here," he recalls thinking at the time. "I can breathe a little deeper now that this thing had been pulled from thin air."
Once back at the studio, having a trusted collaborator like Cobb was essential for East. The singer estimates he wrote 50 songs for Encore, nearly all of which started out as small snippets on his phone's voice recorder app. As a musician who never demo's songs, having a trusted ear like Cobb's helped East to quickly assess whether or not he should cut a particular tune. East describes Cobb as "incredibly vital" and the closest thing he's had to an in-studio bandmate. "We just have this level of trust and comfort with each other," he says of the Grammy-winning producer. "We ultimately want the best for each other and we want the best for the song. We're able to butt heads and get pissy at one another and then finally have worked really hard to get to a place that feels really natural."
If there was any pressure to live up to Delilah's success, East says it was entirely self-imposed. "There was just a lot of internal pressure of trying to make myself happy and impress myself rather than trying to impress other people," he explains. "I knew the development of myself as a performer and our strengths being a live band. I just wanted to make something really musical and something that had substance and that we could stand behind and have room to explore in front of an audience."
East will have plenty of opportunity to do exactly that: next year he'll embark on his largest headline tour to date, "Encore World Tour 2018," that includes stops at NYC's Bowery Ballroom, Nashville's 3rd & Lindsley, L.A.'s El Rey Theatre and San Francisco's The Fillmore. "I'm way more comfortable in my own skin onstage," East says of his evolution as a must-see performer. "And I definitely feel like I'm a far stronger singer than I was compared to when we were making Delilah."
Still, East is nothing if not the decidedly humble type. So much so that despite finding success in recent years, he says he's never been more appreciative for where his journey has taken him. "I'd been making music for ages and nobody cared about any of that before," he says with a laugh. "It's just very humbling. That we've gotten here is pretty sweet."
---
Black Pumas
Website | Facebook | Twitter | Instagram
Sometimes, a mystical, life-changing connection can be closer than you think.
In 2017, Grammy Award-winning guitarist/producer Adrian Quesada had recorded some instrumentals in his Austin studio, and he started looking around for a vocalist -- he knew a lot of singers, but he wanted something different. He reached out to friends in Los Angeles, in London, but nothing seemed right.
Meantime, Eric Burton had recently made his way to Texas. Born in the San Fernando Valley, he grew up in church and then got heavily involved in musical theater. He started busking at the Santa Monica pier, where he brought in a few hundred dollars a day and developed his performance skills. Burton traveled through the Western states before deciding to settle down in Austin -- setting up his busking spot on a downtown street corner, at 6th Street and Congress, for maximum exposure.
A mutual friend mentioned Burton to Quesada, saying that he was the best singer he had ever heard. The two musicians connected, but Burton took a while to respond ("My friends were like 'Dude, you're a mad man, you need to hit that guy back!'") Finally, he called Quesada, and started singing to one of the tracks over the phone. "I loved his energy, his vibe, and I knew it would be incredible on record," he says. "From the moment I heard him on the phone, I was all about it."
The results of that inauspicious beginning can now be heard on the self-titled debut album from Black Pumas, the group that Quesada and Burton assembled, which has become one of the year's most anticipated projects. Described as "Wu-Tang Clan meets James Brown" by KCRW, Black Pumas were the winner of Best New Band at the 2019 Austin Music Awards.
Quesada has a storied reputation from playing in bands like Grupo Fantasma and Brownout, accompanying artists from Prince to Daniel Johnston, and producing such acclaimed projects as 2018's Look at My Soul: The Latin Shade Of Texas Soul. For the tracks that kicked off this project, though, he had a different direction in mind. "I was looking for somebody with their own identity," says Quesada, "who liked Neil Young as much as Sam Cooke."
Burton's taste, range, and experience proved to be exactly what Quesada was seeking. "We just take to the same kind of music," he says. "I listen to East Coast hip-hop, old soul music, folk music. When Adrian sent me the songs, it was like I had already heard them before. We were on the same wavelength from the get-go."
The first day they got together in the studio, they recorded the dusty funk that would become the Black Pumas' first two singles, "Black Moon Rising" and "Fire." Quesada had written the music for "Black Moon Rising" on the day of the 2017 solar eclipse, and Burton took that concept and ran with it. "Right away, the hair stood up on the back of my neck," says Quesada. "I knew, 'This is it -- this is the guy.'"
Burton sensed the potential, as well. "When I saw that Adrian played with Prince and had a Grammy," he says, "that he was a serious, respected artist, I knew that I would do my best not to squander that. If you can do it on the street, for a long time, without making yourself crazy, you can do it with a guy who's won a Grammy."
The duo also knew that they didn't want their sound to be too retro or imitative. "We didn't want to just do throwback soul and pretend that hip-hop never happened," says Quesada, noting that it was listening to Ghostface Killah that initially triggered him to start writing this material. "It had to feel sincere coming from us. I have a certain aesthetic in the studio, Eric has a voice that evokes a certain era, but I don't think we reference that too directly."
"Adrian has had the time and the interest to really dive into a specific sound, to recreate something he heard on a Motown record," adds Burton. "And because of that specific knowledge, he provides an interesting sandbox for me, whose background is in theater, to do something super-unorthodox -- to be an art student and play with all the colors I have, but to put it on something that's more familiar to listeners' ears."
With Black Pumas having evolved from an idea to a session to an album, they decided to put a band together and see how this music sounded live. They booked a residency at C Boys (a sister venue to Austin's famed Continental Club), initially playing every Thursday for a month. "We only rehearsed twice, we had no idea what we were getting ourselves into," says Quesada. "But with the first show, we knew it was unique, special -- the chemistry and fire were there immediately. And what Eric could do as a frontman was like nothing I'd ever seen."
As word got out, the C Boys shows turned into a local phenomenon ("the hottest party in town," according to the Austin American-Statesman), with lines around the block despite the fact that the band had only released one song. The reaction to the group's recent South by Southwest appearance helps explain the mania -- the Chicago Tribune called Burton's performance "a whirlwind of movement and gesture," while Rolling Stone, in naming Black Pumas "One Of The 30 Best Bands We Saw In Austin," wrote that "the hometown six-piece's grooves were funky in a thick, viscous way, oozing out in ambitious jams that wandered into heady territory without meandering" and praising Burton's "tireless, charismatic energy."
The other, unexpected result of the C Boys residency was that Burton presented more of his own songs to help fill out the set, which led Black Pumas into new territory. "Eric had all these other songs based on other styles, going back into what he was doing when he was busking," says Quesada. "It was a real spark that we could huddle around him and his songs, too, and get a real sense of what our sound was."
In fact, the final song recorded for Black Pumas was "October 33," a tense, pleading ballad by Burton. "I didn't feel like we had the right last song," says Quesada, "we needed something with more of Eric on guitar. I said 'I want to put down one more, do you have anything?' and he texted me back exactly what I was imagining -- it was almost unspoken."
Quesada and Burton both return, over and over, to this almost mystical connection they felt from the beginning. It's this sense of common purpose, of shared vision, that gives Black Pumas its focus and power -- and that points to great things ahead.
"It's so seamless, it's like we're musical brothers to some degree," says Burton. "It feels so easy to meld together that what's most important for us now is to continue to look for new sounds -- to make sure we're feeding ourselves the knowledge to continue to evolve. Every time we get together, it's better than the last time."
---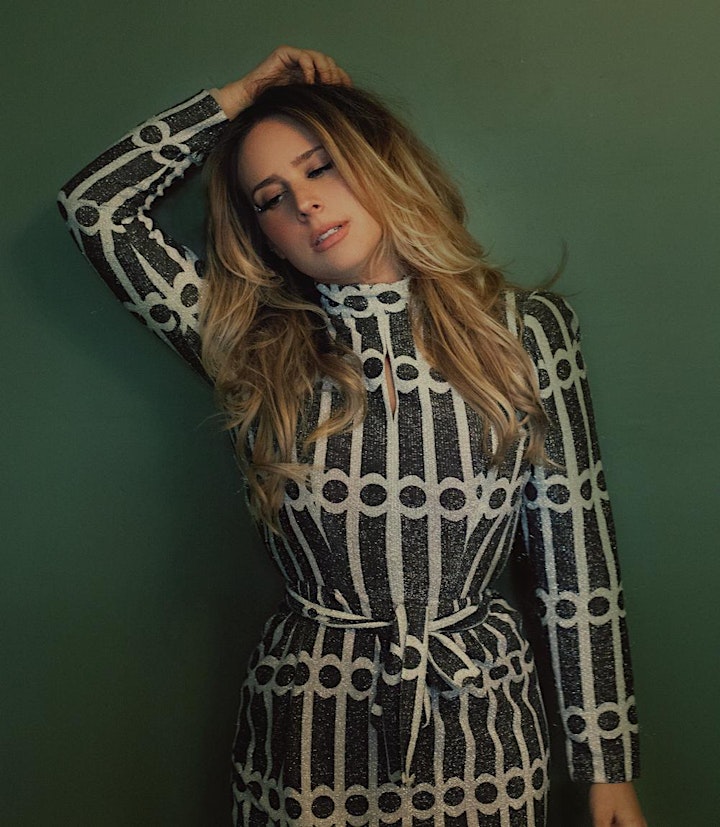 Lucie Silvas
Website | Facebook | Twitter | Instagram
With a building sheath of synth and down on it groove, Lucie Silvas digs in on "Kite," the reckless kind of women who knows no fear. Pounding, pumping, thumping, this is a dance song about a woman getting gone, an admonition to a lover that shows the New Zealand/United Kingdom-grown songstress isn't afraid to thrown down.
Not that everything the dusty blond lifts her voice to lands that aggressive. For the irrepressible Silvas who can tempest and coo, it's about hitting the emotional bull's eye that lends an immediacy to the songs on E.G..O, the utterly independent project that follows her critically acclaimed Letters To Ghosts.
There's the Beach Boys-meet-Dusty Springfield "Girls from California," lush harmonies wafting like fluffy clouds across a cerulean sky over the ocean waves falling towards the beach as the singer laments the objects of her desire's fixation on the tan'n'honey'ed blond Los Angelenas. Or the garage rock/power pop punch of the looking for love, but not willing to settle "First Rate Heartbreak" that confesses preferring the title to "a second rate love."
That emancipation matches the "Have No Fear" tattoo on Silvas' forearm. If not by design, then perhaps musical manifest destiny took a platinum-selling British songstress and – like Dorothy over the rainbow – found her finding a whole new musical ethos in Music City.
From the laconic Muscle Shoals steam of the slow burn "I Want You All To Myself" to the cocktail jazz that's equal parts Philly Soul, Todd Rundgren smooth and Dean Martin smoke "Everything Looks Beautiful," to the minor-keyed string tumbles that lead into classic concert piano on the confessional and unadorned post-break-up benediction "Just For The Record," Silvas' torch vocals caress and catch on the raw emotion. Making retro somehow contemporary, she washes vintage feeling arrangements with the kind of heart that transcends time, place and genre.
"Fleetwood Mac, the Carpenters, Carole King: I lovethe way they write songs," concedes the pianist who's been an international sensation and walked away from it. "Bowie to Bacharach to the BeachBoys, Karen Carpenter to the Jackson 5 and Dusty Springfield, it's all mixed up in here in ways that maybe aren't so obvious, but I promise is in there."
She laughs. "It's like I'm doing arts & crafts with my career, like I have a sewing machine in the back of my shitty apartment. I'm just piecing and patching together all these things I love, making something else altogether."
Something else, and so much more. Working with producer and "my best friend" Jon Green, the pair excavated a nu soul/cocktail/dance'n'roll hybrid that moves through an emotional palette reflective of a young woman on the brink of the best part of her life. Wryly honest about the vixen's intentions on the shuffling "Smoking Your Weed," then seeking redemption on the starkly cascading "People Can Change," there is hope amongst the drama – and unsentimentally sliding into the "Uncle Albert/Admiral Halsey" Paul McCartney channeled through Petula Clark's soignee tenor imbues the recidivist "My Old Habits" into a comfortably sleek proposition.
"Jon's from England, and he's been my best friend since I was 14. We were in a band that played weddings," she mock-shock confesses. "You know, Motown, and 'Grandma's Hands,' and Jackie Wilson. We were two Brit kids from the middle of nowhere with all this music inside."
Green shares his friend's gene for unpredictability. He's produced Kylie Minogue, James Bay, Linkin Park and Aquilo, as well as written songs or played on records by Ryan Kinder, Paloma Faith, Ronan Keating, Lady Antebellum and Jack Savoretti.
The pair enlisted some of Nashville's musician's musicians. Drummer Fred Eltringhman, electric guitarist Derek Wells, drum/bassist/Hammond organ player Ian Fitchuk, Jon Green, Silvas made up the core band. John Osborne, her husband and master guitar player, also joined in as well on "Kite" as well as "E.G.O." He also produced "Just For The Record."
That humanity is a big piece. If the Mirageera Fleetwood Mac invoking "Black Jeans" sees Silvas trying to break out from her inner average girl through a sartorial decision, trying to own her space as the melody curls up and her husky voice caresses the gentlest liberation anthem this year.
"My voice wasn't always so husky," she marvels. "I toured a lot, I talked a lot – and then when I realized what the world was, it got this realness."
That dusky voice flattens for the spin'n'hype creeper "E.G.O." A blues guitar line, a tribal rhythm and wanting fame, fabulous excess, Silvas casts a spell of "we're all in this bloated game together" as the superficialist's national anthem.
"I'm as guilty as anyone," she says, taking the incrimination out. "We all get so caught up in it. This song is about getting uncaught."
For the young woman who's seen more than most, who manages to outrun the jaded that dampen most people in the music industry, there's a vulnerability that permeates this record. Even when knowing, even when drawing the line, Lucie Silvas believes in humanity, in possibility, in hope.
Spending much of her time over the past few years touring with the likes of Chris Stapleton, Little Big Town, Miranda Lambert, Brothers Osborne and James Bay is incredibly telling of the respect Silvas continues to garner from her peers. Most of these jaunts come from personal outreaches from artists, themselves, who see her as not just compatible on so many musical levels but as someone who's known to add unique flair and flavor to any tour.
After everything, the album slides into the standard-defining "Change My Mind," a sultry drift of guitar and wafting vocal. With an opening salvo of, "I've never really wanted to grow up/ Cause what if magic only happens when you're young/ I don't believe the stars can align/ Til somebody comes to change my mind...."
Without stridence, Silvas shines a light in women who wish to stay unencumbered until they find someone truly worth the commitment. A slow ballad, it takes its time, the beat shifting side to side and Silvas' vocal a rising moan towards the end. Though the heroine is not coupled, she refuses to relinquish her faith that there is someone out there who can change her mind. Here, Silvas' greatest strength is manifested: not quite magical thinking, but the ability – at least in song --to make faith attainable.
---
Absolutely no refunds - no exceptions. Lineups and times are subject to change. Any ticket suspected of being purchased for the sole purpose of reselling can be canceled at the discretion of Marathon Music Works and/or Eventbrite. Valid government-issued photo ID required for entry to age-restricted events. Tickets available at the door (if not sold out). No re-entry. Physical tickets available at the box office.