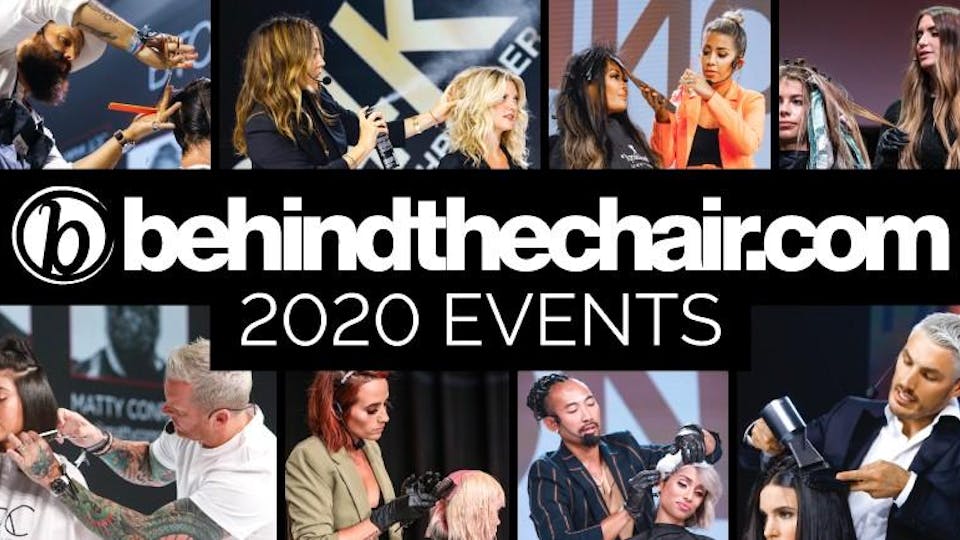 Behind The Chair "On Tour"
$195.00 - $250.00
On Tix.com
1 Day. 20 Artists. 6 Hours of Education.
Balayage & Blondes. Cutting. Barbering. Extensions. Texture.
Here's what to expect
Six hours of live hair education featuring the industry's most influential artists in balayage, blonding, cutting, barbering, extensions and texture. Plus, experts in celebrity styling and social media.
Takeaway tips and techniques you can bring back to the salon ASAP.
Audience interaction–yes, ask questions! Attendees will have the opportunity to participate and engage with artists onstage for an interactive educational experience.
MAJOR GIVEAWAYS from every sponsor brand and FREE SAMPLES at every booth.
Hang out and snap pics with your favorite artists at the VIP Meet & Greet.
Schedule
10:00AM–VIP Doors Open
11:00AM–General Doors Open
11:30AM–Show Begins
12:00-1:00PM–SEGMENT #1
1:00-2:00PM–SEGMENT #2
2:00-3:30PM–BREAK
3:30-4:30PM–SEGMENT #3
4:30-5:30PM–SEGMENT #4
5:30-6:30PM–SEGMENT #5
6:30-7:00PM–End of Show
Ticket Details
GENERAL–$195
VIP–$250
For more information, please visit: https://behindthechair.com/ontour