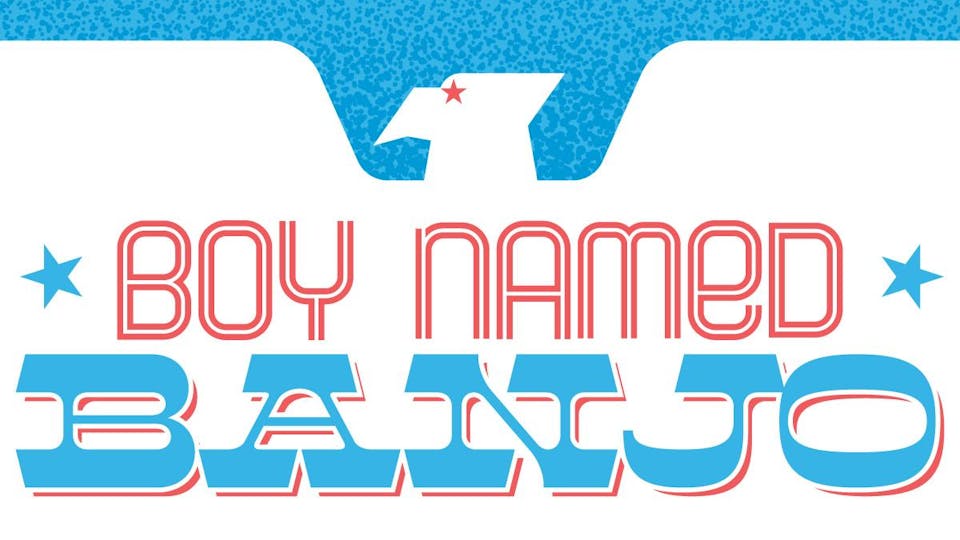 Lightning 100 Salutes Middle Tennessee Veterans Charities
Boy Named Banjo
Sean McConnell, Steelism
Boy Named Banjo at Marathon Music Works w/ Sean McConnell & Steelism
Lightning 100 Salutes Middle Tennessee Veterans Charities
Join Lightning 100 and Marathon Music Works as we salute our veterans with a live concert which will highlight & support Middle Tennessee Veterans & charities. Two Middle Tennessee Veteran Charities have been selected to receive proceeds from this event and we are excited to embrace Reboot Recovery & Operation Song.
Sponsored by: Tito's Handmade Vodka & Yazoo Brewing Company & Montucky Cold Snacks
- No refunds - No exceptions. Lineups and times are subject to change. Any ticket suspected of being purchased for the sole purpose of reselling can be canceled at the discretion of Marathon Music Works and/or Ticketfly. Valid government-issued photo ID required. Tickets available at the door (if not sold out). Standing room only. No re-entry.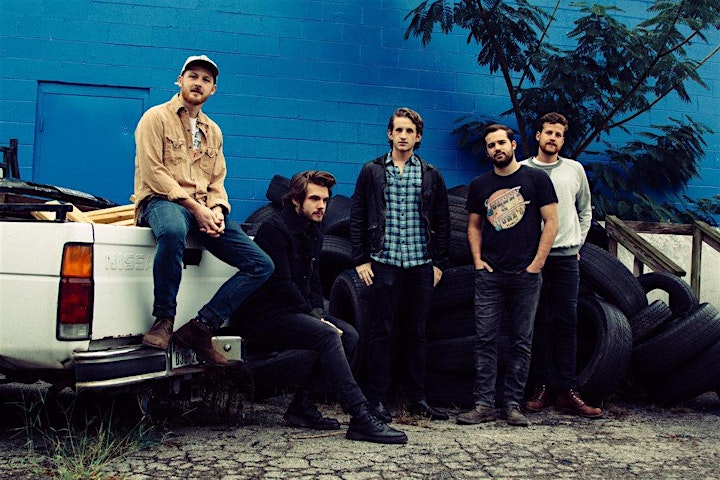 Boy Named Banjo
Long before Boy Named Banjo, two of the founding members of the genre-bending band grew up a mile down the road from each other in Nashville. William Reames and Willard Logan both picked up the guitar at an early age, took lessons from the same teacher in town, and even played in the same middle school band together.
A shared love for bluegrass, folk, and singer/songwriter music sparked a different musical friendship for Reames between him and banjo player, Barton Davies. Before long, the two youngsters enthusiastically bounced songs off each other and discovered some of their favorite bands like The Steeldrivers, John Hartford, and The Infamous Stringdusters. In no time at all, they were writing and performing songs of their own, and at the age of 16, they decided to form their own band. Only, they needed a mandolin player. That's when they called Logan - and the two longtime friends, and now Davies, were bandmates once again.
"We were still too young to step foot inside a bar when we first started to play," Davies recalls, "so we'd set up shop on the sidewalk outside of Robert's Western World in downtown Nashville and play our own songs for whomever would listen." According to Davies - about halfway through one of their sets, a man came stumbling out of Robert's, got in Barton's face and yelled "play that thing, Banjo Boy! C'mon, Banjo!" Reames texted Davies later that night - "Boy Named Banjo."
With a brand new name and a bunch of original songs, the trio recorded The Tanglewood Sessions, an honest, emotional, roots-driven look into the lives of the young outfit. Unexpectedly, the album was received quite well and now has over 3 million streams on Spotify.
In 2013, BNB invited drummer Sam McCullough to join the group, before recording its sophomore album, Long Story Short (2014). The band got its first breakthrough by earning a spot on the 2015 Bonnaroo lineup, which led to some hometown love for the native Nashvillians. Shortly after releasing Lost on Main EP in 2015, Boy Named Banjo found its missing piece - Ford Garrard (bass), hit the road, and hasn't stopped touring since.
Boy Named Banjo's sound has grown up alongside them into an energetic blend of rock, alt-country, and folk-pop that will keep listeners smiling, clapping, and dancing along for many years to come. You won't want to miss the new album they have coming in 2020. Catch a live show and find out why.