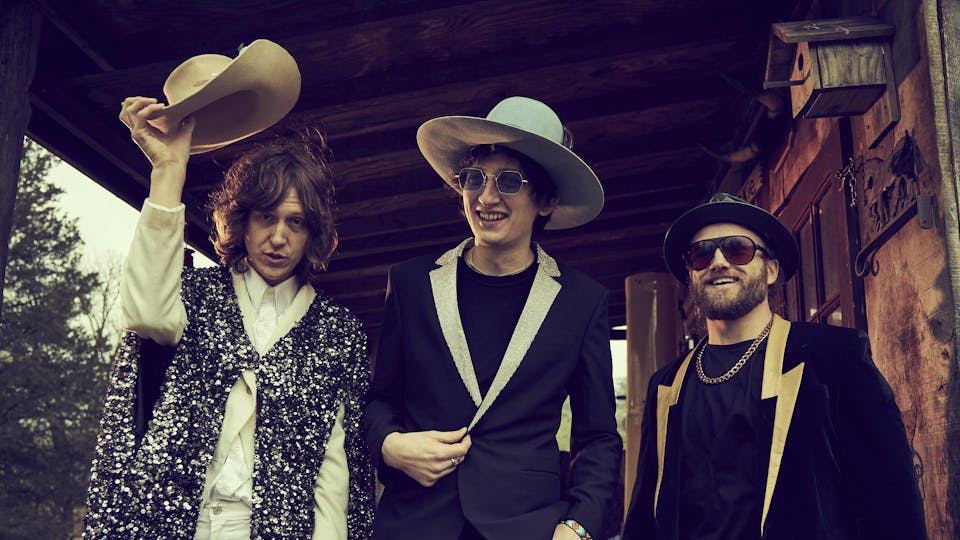 DeeOhGee w/ Them Vibes at Marathon Music Works in Nashville, TN
This is a reduced capacity, socially distant, reserved seated event.
Tables, seats and sections must be purchased together for each party.
Names of each attendee is required upon purchase. (Names on tickets can be changed after purchase by logging in to the purchaser's eventbrite account)
Masks are required to enter and must be worn at all times except when actively eating or drinking.
The safety of artists, guests and employees is our top priority. While health & safety procedures are followed on a daily basis, we will enforce the following to be sure everyone stays healthy as we bring live events back. For additional safety procedures, please visit marathonmusicworks.com/faqs.
Socially distanced, reserved seated areas
Mask required unless actively eating/drinking
Temperature checks upon entry
Sanitation procedures throughout
*Safety requirements and procedures are subject to change based on local & federal regulations and/or mandates.
Any questions? Email us at ticketing@marathonmusicworks.com
If you are not feeling well and have symptoms or have tested positive for COVID in the past 14 days, you may request a refund by contacting ticketing@marathonmusicworks.com. Lineups and times are subject to change. Any ticket suspected of being purchased for the sole purpose of reselling can be canceled at the discretion of Marathon Music Works and/or Eventbrite. Valid government-issued photo ID required for entry to age-restricted events. Tickets available at the door (if not sold out). No re-entry.
---
Artist Info: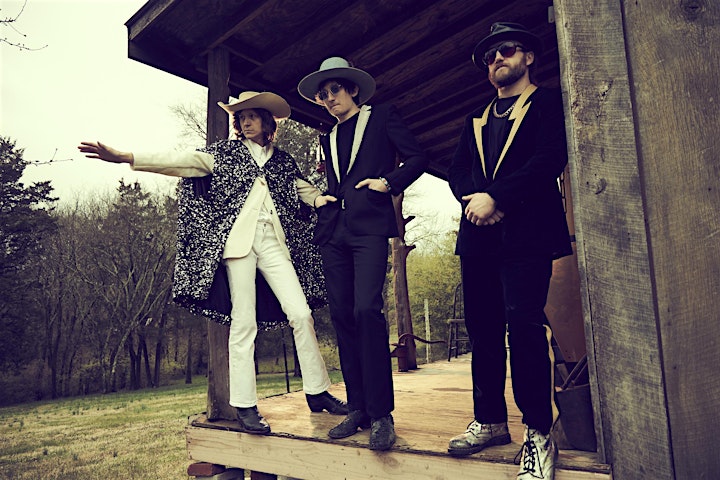 DeeOhGee
Website | Facebook | Twitter | Instagram
Nashville's DeeOhGee (formerly Blackfoot Gypsies) are a rock 'n' roll band—straight up, no modifiers necessary. With four years, four releases, and countless miles under their belt as a two-piece guitar & drums powerhouse, Zack Murphy and Matthew Paige have recently added fellow brethren Dylan Whitlow (bass), bolstering their passionate, careening, undeniably American sound. Seeing the band live is like watching someone cling to a firehose at full blast or dig their heels in atop a thrashing mechanical bull… holding on for dear life, slowly guiding and reacting to forces at the brink of their control, somehow coming up aces in the end.
DeeOhGee has shared bills with everyone from the Alabama Shakes and Trampled by Turtles to Futurebirds, The Ettes and The Carolina Chocolate Drops. Their second full-length LP, Handle It (coming fall 2014), is the band's debut as a full-throttle four piece. Drawing inspiration from the downhome roots of the Delta blues and the foreboding ghosts of country music's past, Murphy, Paige & Co. go to the same well as Zeppelin, the Stones & The Faces, coming up with bucketful of angsty rock 'n' roll that'll jolt your flatlined heart back into perfect rhythm.
Rock and roll is alive. DeeOhGee is proof.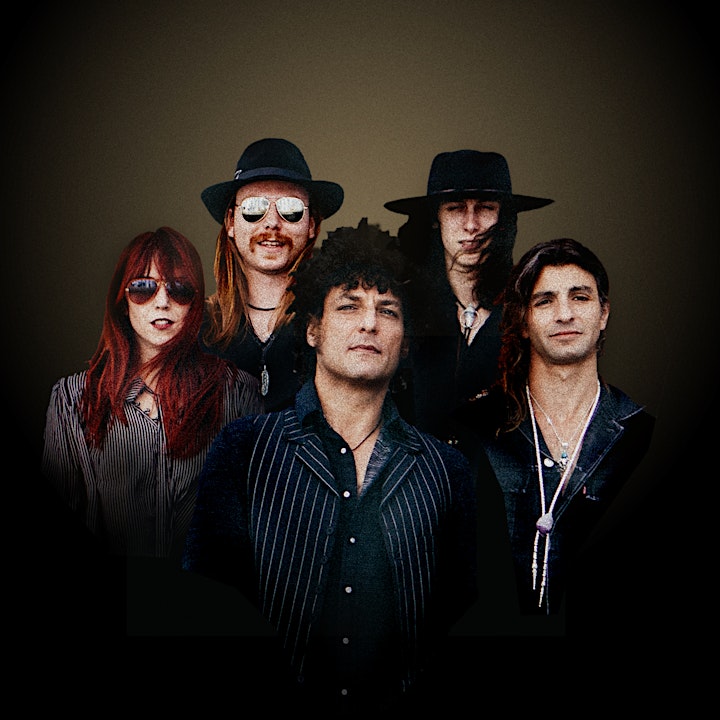 Them Vibes
Website | Facebook | Twitter | Instagram
"One and one and one and one makes one" "Powers Collide"
When Them Vibes co-founders, singer Larry "Brother Love" Florman and guitarist Alex Haddad first moved from New York City – where they were fellow, non-writing members of a country-rock band – to East Nashville almost a decade ago, the two didn't really know what to expect.
"The city is a musical tapestry," says Haddad. "There is so much going on besides country. Music Row might be the main economic force, but there are also punk, metal, rock 'n' roll and soul bands here. It's as diverse a scene as Haight-Ashbury in the '60s or New York's East Village in the '70s."
Ten years later, Them Vibes – which now includes guitarist Kyle Lewis ("He looks like Duane Allman and plays like Mick Taylor," marvels Haddad) – are a central part of Music City's thriving rock scene. Them Vibes' 2013 debut album, Shine On, represented their love of bluesy bands like the Rolling Stones and the Faces, but their latest represents a distinct left-hand stylistic turn.
The title track of the band's most recent album, 2017's Electric Fever, offered a preview to Them Vibes' new five-song EP, which answers their own musical question, Why the Funk Not with a collection of tracks designed, as Brother Love puts it, quoting Keith Richards, "to put the roll back into rock...to get people up and dancing."
This new direction drew inspiration from such '60s and '70s icons as James Brown, Sly & the Family Stone, Curtis Mayfield, Tower of Power and Chicago. The first song from the EP, "Right On," featuring vocals by Maggie Rose - whom they frequently tour and write with - came out late last year, garnering airplay on Nashville's indie/Triple A powerhouse WRLT Lightning 100, which ranked it #4 on its list of Top 200 Songs of the Year.
"We just began writing songs that naturally came out like that, so we decided to release them all together before starting our next full-length album," says Haddad. "We wanted to surprise people and pay homage to music we really love."
"We grew up on dance music," says Brother Love. "Recording these tracks was such an organic process. It came naturally to us."
Produced by Bobby Holland at Pentavarit studios in Nashville, "Powers Collide," which came from a musical idea by "seed man" Alex Haddad, is the next single, a plea for unity especially apt for today's polarized society. Brother Love's wife, ace drummer Sarah Tomek – who performs on the rest of the EP as part of a dynamic rhythm section with bassist Kyle Whalum, is joined by Matt Nolan on the track for a Them Vibes first -- a two-percussion set-up, with local group The Shindellas' soaring vocals providing "heavenly might."
"It's important to tell these stories," says Brother Love of the band's call for social change and love. "It feels right to say something, especially in times like these."
The horn-punctuated "Time" and "Can You Dig It" feature brothers Rahsaan and Roland Barber, under the direction of producer Holland. Just as "Electric Fever" proved a harbinger for Why the Funk Not, so does the EP's final track, the New Orleans backbeat of "Sinners' Revelry," anticipate the next, more rock n' roll-influenced full-length.
Described as sounding like the product of "the Kinks and Led Zeppelin spending a wild night in the French Quarter and writing a song about it," this ode to seven days of debauchery evokes everything from the Meters, Allen Toussaint and "Iko Iko" to Lowell George and Little Feat. Haddad came up with the original riff on a $300 Harmony 12-string acoustic guitar he received as a birthday present from Brother Love.
"We tried to get the meaning and feeling just right, where every word, every note, counts," explains Brother Love.
Them Vibes have already performed several of the songs in a live setting to great reaction and look forward to a hefty touring schedule, having shared bills in the past with the likes of Cage the Elephant, Lake Street Dive, Marcus King Band, Allen Stone, Train, Lynyrd Skynyrd, Joan Jett, Flaming Lips, Robert Plant, Heart, Cheap Trick, Trey Anastasio and St. Paul & the Broken Bones, among many others.
"The music we play is meant to be experienced in person," says Haddad. "We come alive when we're on stage. We take the songs to places we never thought was possible."
The band's music has served as synchs for CBS's NCIS: LA, ABC's The Rookie, Showtime's Shameless, Amazon's Sneaky Pete, Netflix's The Ranch, the 2019 NFL Draft held in Nashville and a National T-Mobile campaign.
"We just know who we are," says Brother Love, explaining the band's continued growth. "It's been a very spiritual journey. We're not chasing the next trend. We're doing what we want our way...which makes the music real. It's authentic."
Them Vibes... No longer Nashville's best-kept secret.