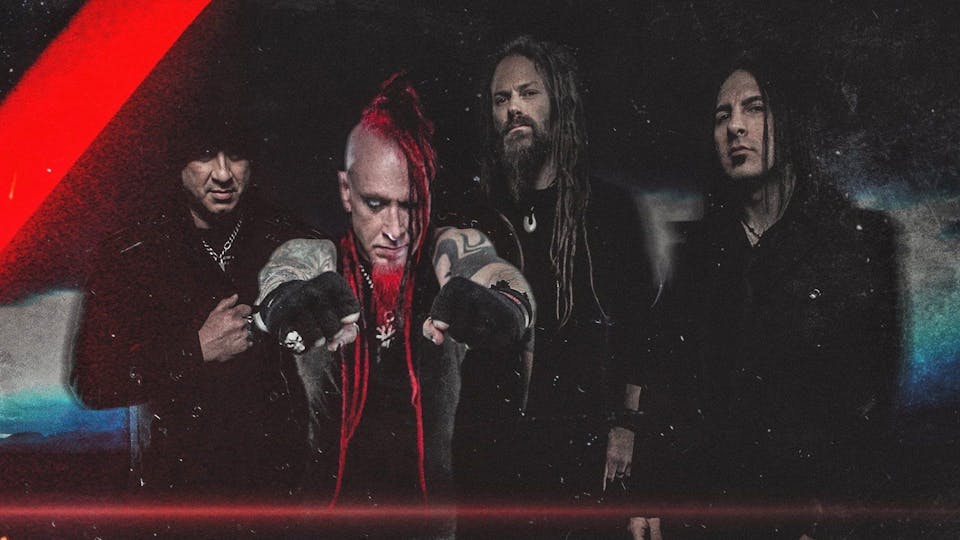 HELLYEAH
All That Remains, Butcher Babies, Saul, DEEPFALL
$27.00 - $54.00
Postponed
HELLYEAH: The Perseverance Tour at Marathon Music Works in Nashville, TN
Due to unforeseen circumstances, The HELLYEAH event on May 6th has been POSTPONED. When a new date is announced, there is nothing you need to do: your tickets will be valid for the new date and you will be notified.
Any questions, please email us at info@marathonmusicworks.com and we will get back to you as soon as we can.
HELLYEAH
Website | Facebook | Twitter | Instagram
Heavy metal "supergroup" Hellyeah formed in 2006 in Dallas, Texas around the talents of Mudvayne's Chad Gray (vocals) and Greg Tribbett (guitar), Nothingface's Tom Maxwell (guitar), and Jerry Montano (bass) -- the latter also played with Danzig -- and Pantera/Damageplan drummer Vinnie Paul. The group's self-titled debut was released in April 2007 on Epic Records. Shortly after the album was released, Montano left the band and was replaced by Damageplan bassist Bob Zilla. With a new bassist in place, Hellyeah began to work on new material, and in 2010 released their sophomore album, Stampede. Released in 2012, the Eleven Seven Music-issued Band of Brothers found success on the strength of the singles "War in Me" and the propulsive title cut, and 2014's Blood for Blood saw the band part ways with Tribett and Zilla, the latter of whom was replaced by Bloodsimple bass player Kyle Sanders. In 2016, the band issued its fifth studio long-player, the brooding and savage Unden!able, which included a blistering cover of Phil Collins' "I Don't Care Anymore" that featured guitar parts from late Pantera shredder Dimebag Darrell. The album peaked at number 25 on the Billboard 200. Sadly, drummer Paul died in Las Vegas in June 2018 while Hellyeah were recording a new album there. He was 54 years old. Released in September 2019, the completed album, Welcome Home, was the last to feature Paul on drums. Hellyeah subsequently announced Stone Sour sticksman, Roy Mayorga, as his touring replacement. ~ James Christopher Monger, Rovi
---
Absolutely no refunds - no exceptions. Lineups and times are subject to change. Any ticket suspected of being purchased for the sole purpose of reselling can be canceled at the discretion of Marathon Music Works and/or Eventbrite. Valid government-issued photo ID required for entry to age-restricted events. Tickets available at the door (if not sold out). No re-entry. Physical tickets available at the box office.