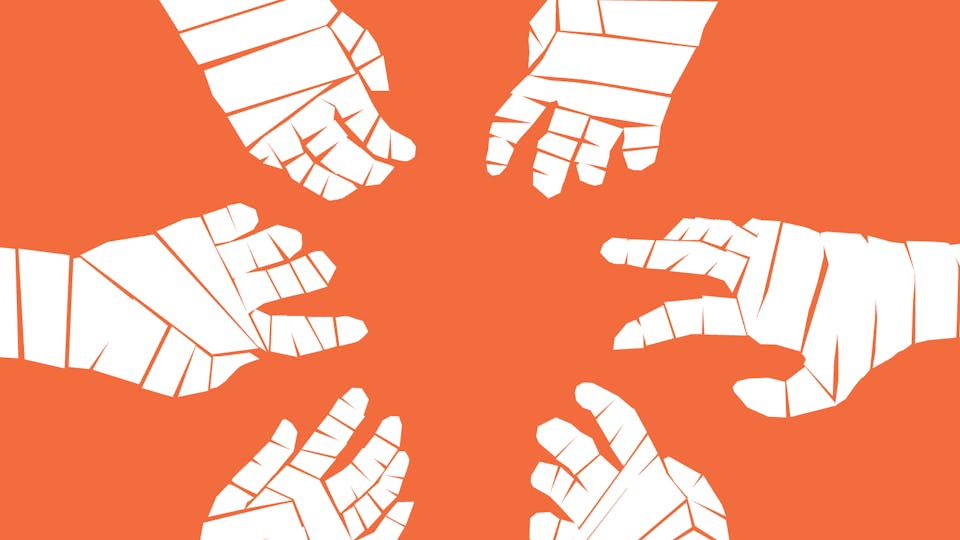 Lightning 100's Halloween Bash
Here Come The Mummies
The New Respects, Fulton Lee
Lightning 100's Halloween Bash feat. Here Come The Mummies w/ The New Respects & Fulton Lee at Marathon Music Works
Looking to dress up in a costume? No problem, just be sure to follow our costume policy below.
All customers must be identifiable upon entry. Security staff must be able to easily match your appearance to your ID photo.
Masks & face paint are allowed ONLY if security staff can easily match your appearance to your ID photo.
Marathon Music Works reserves the right to deny entry to anyone who cannot be easily identified or dressed in a manner deemed offensive or inappropriate.
No props (ie. handheld items such as a staffs or plastic weapons)
All standard venue policies will apply including no spiked jewelry, chains, or weapons (real or costume)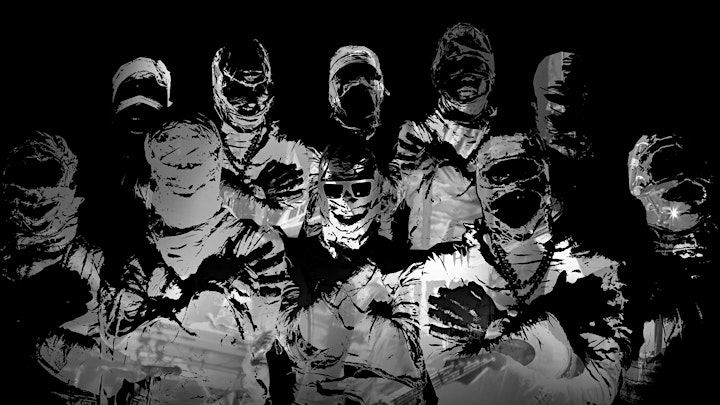 Lightning 100's Halloween Bash - benefiting MusiCares
Sponsored by: Tito's Handmade Vodka & Michelob Ultra
No refunds - No exceptions. Lineups and times are subject to change. Any ticket suspected of being purchased for the sole purpose of reselling can be canceled at the discretion of Marathon Music Works and/or Ticketfly. Valid government-issued photo ID required. Tickets available at the door (if not sold out). Standing room only. No re-entry.
Here Come The Mummies
Here Come the Mummies is an eight-piece funk-rock band of 5000 year-old Egyptian Mummies with a one-track mind. Their "Terrifying Funk from Beyond the Grave" is sure to get you into them (and possibly vice versa).
A bit of background:
It's been a long and dusty road since 1922 when, at a dig in the desert south of Tunis, Professor Nigel Quentin Fontanelle Dumblucke IV (1895-) unearthed the ruins of an ancient discotheque to find a dozen undead Egyptian mummies inexplicably throwing down what he dubbed, "Terrifying Funk From Beyond the Grave."
From these hovering souls, who called themselves Here Come The Mummies, Dumblucke learned of the powerful curse that doomed them to wander the earth, seeking the ultimate riff, the one that may allow their spirits to rest after eons of, as they put it, "banging out solid fly grooves, y'all." But their story was murky at best...
What is clear is that these saucy specters resurfaced around the turn of the Millennium. Since their discovery (and without so much as a hot bath), HCTM has opened for P-Funk, Al Green, and Cheap Trick; rocked Super Bowl Village; become a regular on The Bob and Tom Show; played massive festivals like Summer Camp, Common Ground, Voodoo Fest, Musikfest, Summerfest, and Riverbend; and sold tickets by the thousands across large swaths of North America. Maybe that's why the ladies (and some dudes) can't stop losing their minds over these mayhem-inducing mavens of mirth.
Some say they were cursed after deflowering a great Pharaoh's daughter. Others claim they are reincarnated Grammy-Winning studio musicians. Regardless, HCTM's mysterious personas, cunning song-craft, and unrelenting live show will bend your brain, and melt your face. Get ready, for Here Come The Mummies.
HCTM "'KILLED' it… Not only did they pack their stage - they were the hit of the night when they jumped on stage with moe. in front of 20,000." - Jay Goldberg, Summer Camp Music Festival
"Here Come The Mummies are one bad-ass band, a hybrid of Idris Muhammad, George Clinton, Ohio Players, and Earth, Wind & Fire." -Blurt Magazine
"A band unlike any other." -examiner.com
"That's the most fun I've had in 20 years." -Bob Kevoian, The Bob & Tom Show
"Cock wobbling brilliant." -Joe Elliott of Def Leppard