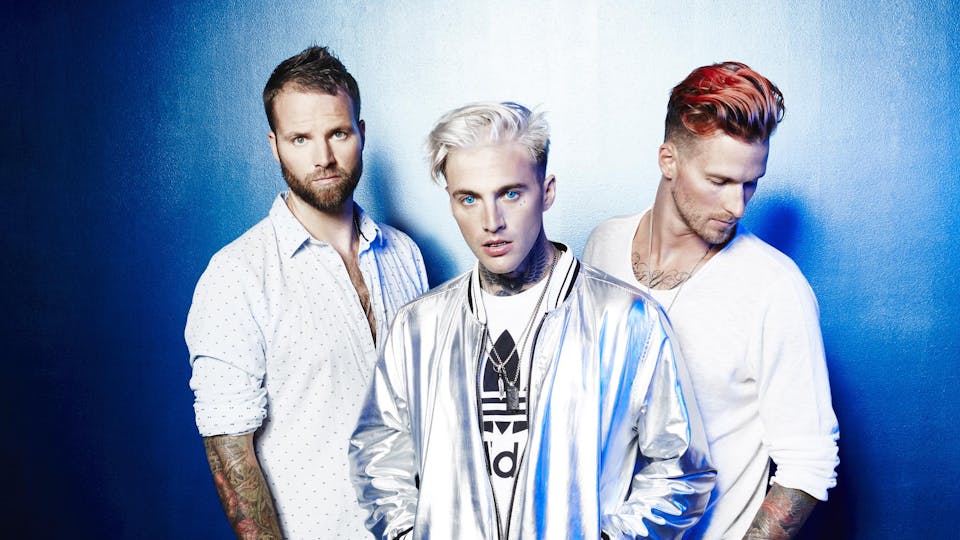 Highly Suspect and Slothrust at Marathon Music Works
No refunds - No exceptions. Lineups and times are subject to change. Any ticket suspected of being purchased for the sole purpose of reselling can be canceled at the discretion of Marathon Music Works and/or Ticketfly. Valid government-issued photo ID required. Tickets available at the door (if not sold out). Standing room only. No re-entry.
Highly Suspect
Highly Suspect is an American rock trio from Cape Cod, Massachusetts. The band was founded by twin brothers Rich (bass guitar, backing vocals) and Ryan Meyer (drums, backing vocals) and their best friend Johnny Stevens (guitar, lead vocals). After starting as a bar cover band, they relocated to Brooklyn, New York, where they recorded The Worst Humans EP with producer Joel Hamilton (Elvis Costello, Plastic Ono Band, The Black Keys, Wu-Tang Clan). The band's first studio album, Mister Asylum, was released on July 17, 2015, earning Highly Suspect a nomination for Best Rock Album at the 58th Annual Grammy Awards. The song "Lydia" was also nominated for Best Rock Song. Their second studio album, The Boy Who Died Wolf, was released on November 18, 2016.
Slothrust
With their long-awaited third album EVERYONE ELSE, Slothrust deliver ten riveting anthems that reward repeated listens. The songs grab the ear and pierce the psyche with complex arrangements and lyrical depth intensified by guitarist/vocalist Leah Wellbaum's penetrating vocal delivery.
Slothrust is Wellbaum, Kyle Bann (bass), and Will Gorin (drums). The trio first staked out their unique strain of jazz- and blues-afflicted rock as students at Sarah Lawrence College. The band's 2012 debut FEELS YOUR PAIN, and its successor 2014's OF COURSE YOU DO, established the band as a breed apart, serving up deceptively clever epics that veer satisfyingly between incandescent riffing and pop hooks, winsome anxiety and powerful heft.
"People have always had trouble comparing us to other bands, but someone recently described us as Nirvana meets Wynton Marsalis, and I loved that," says Wellbaum. Even the band's name inspires a beat of thoughtful consideration as the eyes take in the letters and the brain makes its snap judgement: Slo Thrust? Slot Rust? Slo Trust? Sloth-Rust.
We all studied jazz and blues, so I often use chords and voicings that aren't quite as conventional for contemporary rock," she continues. "Certain harmonic movement can get stale, so I try to incorporate colorful notes to give it more depth. The improvisational spirit of blues music is also something we try to always keep with us, even in more composed playing. I am drawn to musicians a bit further outside of the rock tradition, such as John Fahey, Elizabeth Cotten, D'Angelo, and Portishead. Growing up I listened to a lot of R&B and classical music. And musicals."
While EVERYONE ELSE clearly shows Wellbaum fulfilling her early promise as a singer, it's where she hits her stride as a lyricist: Pulling the listener under the surface to explore a submerged world brimming with exotic creatures. Water motifs abound, detailing oddly off-kilter observations about floating, submerging and drowning that are anything but morose. Instead, they contort and reflect worldly truths about life on dry land.