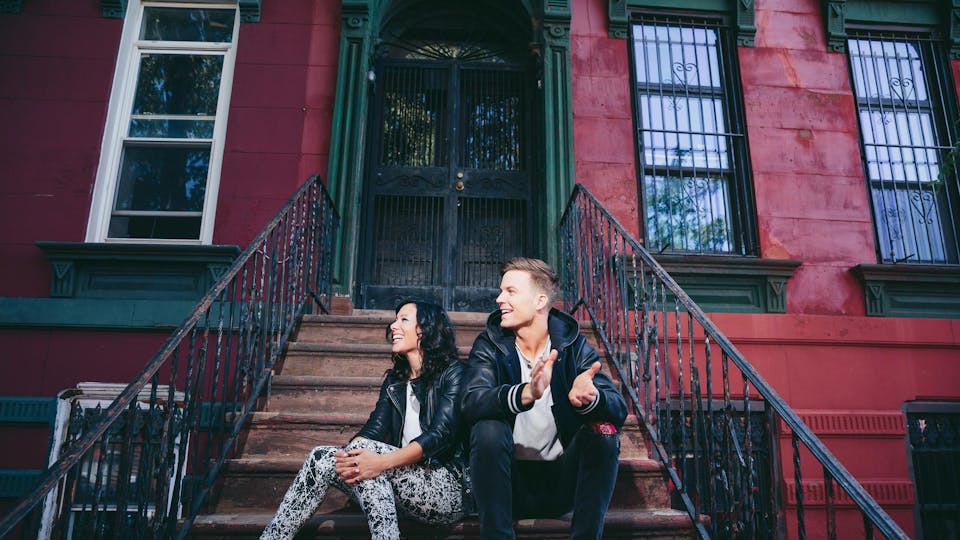 Matt and Kim and The Frights at Marathon Music Works
Grand - 10 Year Celebration Tour
** Language is definitely not suitable for all ages because of Kim. **
No refunds - No exceptions. Lineups and times are subject to change. Any ticket suspected of being purchased for the sole purpose of reselling can be canceled at the discretion of Marathon Music Works and/or Ticketfly. Valid government-issued photo ID required. Tickets available at the door (if not sold out). Standing room only. No re-entry.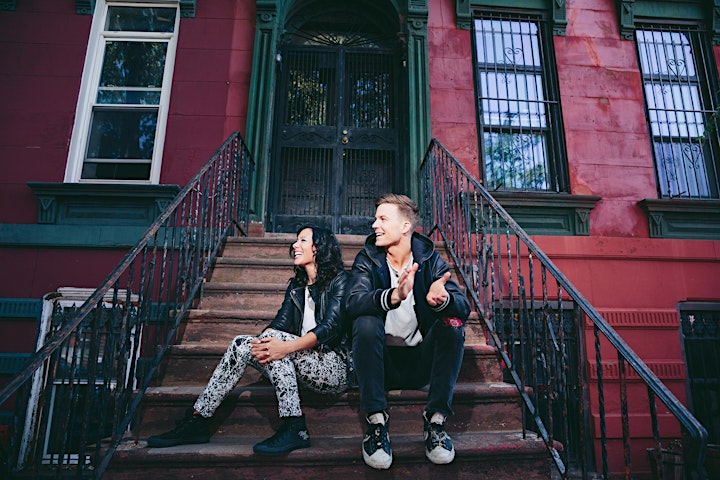 Matt and Kim
Brooklyn duo Matt (Johnson, keyboards) and Kim (Schifino, drums), having met as students at Pratt Institute, soon began collaborating musically and were quickly recognized for their thunder-punching, melodic mix of indie punk and dance. Pitchfork described their sound as "melody so happily jerky and rhythms so dangerously spastic that you can practically hear paroxysmal crowds pogo-ing madly...Johnson sings and thousands of other kids in his zip code (and others like it around the country) feel like he's describing their Saturday nights." It wasn't long before Matt and Kim went on to a string of successful album releases and rose to the top as the go-to live band for raw exuberance and dance-ready anthems.
Their 2018 album ALMOST EVERYDAY (FADER Label) was written during Kim's extensive recovery after an injury in early 2017 sidelined the band for a year, the longest they had ever been off the road. They used that time to create one of their most personal albums to date. For the first time ever, friends contributed vocals to the album including Mark Hoppus, Clairo, Santigold, SWMRS, Flosstradamus and more. First single "Forever" was premiered on Beats 1 by Zane Lowe who chose it as his World Record. Post-release remixes of album stand out "Happy If You're Happy" took the song, the first love song Matt ever penned for Kim, to new heights. Also, Matt and Kim wrote and recorded "Come Together Now" for the LEGO 2 soundtrack.
Matt and Kim are known as much as being a non-stop touring phenomenon as they are known for their infectious, beat-driven anthems and explosive live shows. They have sold-out headlining tours across North America and wowed fans around the globe. They won the mtvU Woodie Award for "Best Live Performance", have performed on Jimmy Kimmel Live and The Late Show Starring Jimmy Fallon, sold-out headlining tours across North America, stole the show at multiple festivals including Bonnaroo, Coachella, Lollapalooza, Outside Lands, HangOut, Firefly and, internationally, at Big Day Out, Corona Capital, Pukklepop, Primavera and Fuji.
The Brooklyn duo are also viral video stars known for their innovative video concepts, from their captivating music videos to their "Matt and Kim Show Ya Stuff" vlog which allows fans a personal glimpse into their lives off the stage. Notably, Matt and Kim took home an MTV Video Music Award for "Breakthrough Video'' for their self-made video "Lessons Learned" in which they stripped naked on a wide-eyed walk through Times Square on a very cold winter day.
Matt and Kim recently started a podcast of their own, aptly titled The Matt and Kim Podcast, where the two of them discuss crazy hypotheticals. There are a lot of laughs, but the conversation is as thoughtful as it is fun. It's all very Matt and Kim. New episodes drop weekly.
To mark the anniversary of their sophomore album GRAND, Matt and Kim announced the GRAND 10 Year Celebration Tour where, for the first time ever, they will play their breakout album in full + a few fan favorites. Recorded by the duo in Matt's childhood home in VT, the album features "Daylight" recently certified RIAA platinum, "Lessons Learned" whose video won the VMA for Breakthrough Video and fan favorite "Good Ol' Fashion Nightmare".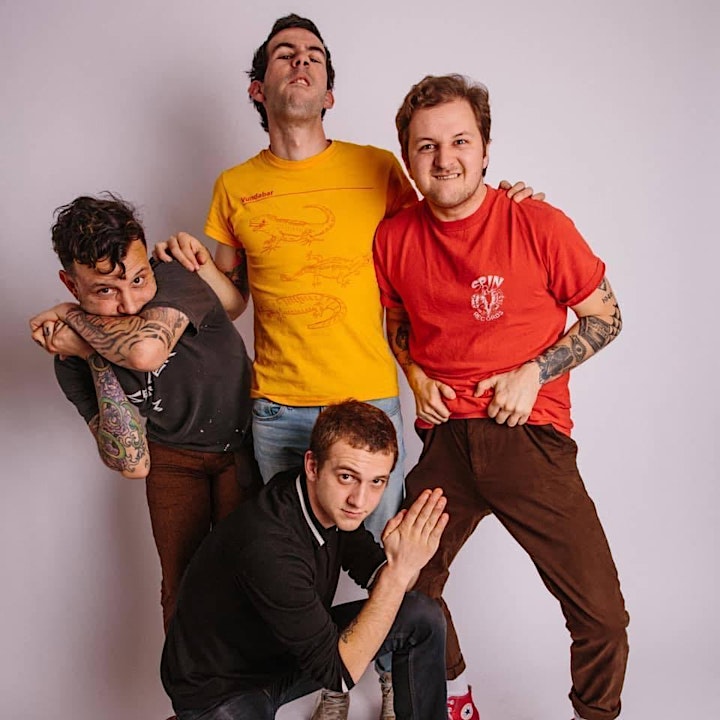 The Frights
A couple of months after graduating from high school, Mikey Carnevale (vocals/guitar) and Richard Dotson (bass) got together as The Frights to play a one off 30 minute set as sort of a joke. The feeling they got from the crowd in their hometown of San Diego inspired them to become a "real" band almost in spite of themselves. Along the way, they recruited Marc Finn (drums) and released You Are Going To Hate This (produced by Zac Carper of FIDLAR) in February 2016. Jordan Clark (guitar) added to the band's musical prowess in the ensuing year of touring around North America. The Frights signed to Epitaph in early 2018 and got to work on Hypochondriac. Like You Are Going To Hate This, the band's third full-length was produced by Zac Carper of FIDLAR (who's also produced albums for SWMRS and Dune Rats). But for Hypochondriac, Carnevale took a more deliberate and exacting approach to his songwriting, resulting in The Frights' most nuanced work to date. After a sold out show at The Observatory North Park in their hometown of San Diego the same date as the release of the album, the band embarked on the Hypochondriac headline tour that is documented on their upcoming live album.