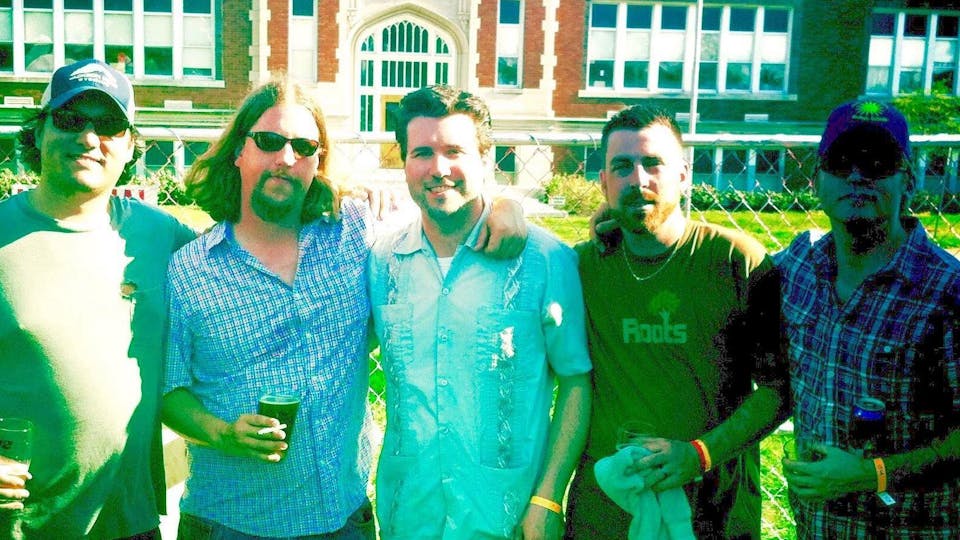 Old Union at Marathon Music Works in Nashville, TN
*Rescheduled from November 6th
This is a reduced capacity, socially distant, reserved seated event.
Tables, seats and sections must be purchased together for each party.
Names of each attendee is required upon purchase. (Names on tickets can be changed after purchase by logging in to the purchaser's eventbrite account)
Masks are required to enter and must be worn at all times except when actively eating or drinking.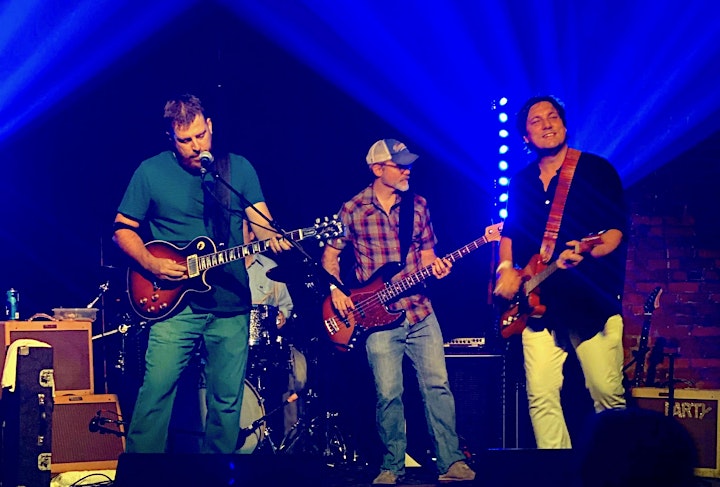 Old Union
"Well now I'm committed to my decision for what I must prepare for,
I might wind up in the streets or in the mission, might never be heard from no more
I've been busy working on a building, building one piece at a time,
I'm gonna make a living here if it kills me, putting my soul on the line
And I refuse to be denied, tomorrow or today,
there's been a song down in my life every step of the way
* Chorus *
Inspiration don't fail me now,
Sweet Freedom come find me somehow"
......Embarks the Chuck Foster penned, "Sweet Freedom". Poignant lyrics mixed with righteous guitar, monstrous backbone and Foster's rollicking keys makeup OLD UNION's rock and roll formula. Ranging from Allman Brothers to Ray Charles and all points in between, they are parts old country, soul, gospel, rock and roll and Americana. The heartfelt lyrics of the band accent their ability as musicians. Johnny Zvolensky and Steve Swertfeger channel an early era Allman Brothers Band vibe; capable of the same flawless teamwork and interplay. Effortlessly the two guitarists trade off lead roles backing the other with flawless rhythm. They both offer songwriting capabilities, and Swertfeger mixes things up with uncanny lap steel and slide guitar. Jason Williams's depth on bass ranges from James Jamerson to John Paul Jones and brings him playing bass all over town. Justin Amaral is the engine drumming behind the crew and is a sought after musician in Nashville, playing with everyone from Fats Kaplin to the jazz scene's best.
They have been a staple in the Nashville rock scene and have made appearances at music festivals like Bonnaroo and High Sierra Music Festival, and many others. They also offered their talents as Bonnie Bramlett's backing band for several tours that took them across the country Some friends they have shared the stage with include Rock and Roll Hall of Fame member Steve Cropper, Charlie Daniels, Jimmy Hall, Jack Pearson, Johnny Neel, Bonnie Bramlett, and the Drive By Truckers. They have also opened shows for Karl Denson, Colonel Bruce Hampton, the North Mississippi Allstars, Shooter Jennings, Widespread Panic's JoJo Hermann, Johnny Winter, Tony Furtado, and many others.
Check out their albums on all streaming platforms.
---
The safety of artists, guests and employees is our top priority. While health & safety procedures are followed on a daily basis, we will enforce the following to be sure everyone stays healthy as we bring live events back. For additional safety procedures, please visit marathonmusicworks.com/faqs.
Socially distanced, reserved seated areas
Mask required unless actively eating/drinking
Temperature checks upon entry
Sanitation procedures throughout
*Safety requirements and procedures are subject to change based on local & federal regulations and/or mandates.
Any questions? Email us at ticketing@marathonmusicworks.com
If you are not feeling well and have symptoms or have tested positive for COVID in the past 14 days, you may request a refund by contacting ticketing@marathonmusicworks.com. Lineups and times are subject to change. Any ticket suspected of being purchased for the sole purpose of reselling can be canceled at the discretion of Marathon Music Works and/or Eventbrite. Valid government-issued photo ID required for entry to age-restricted events. Tickets available at the door (if not sold out). No re-entry.