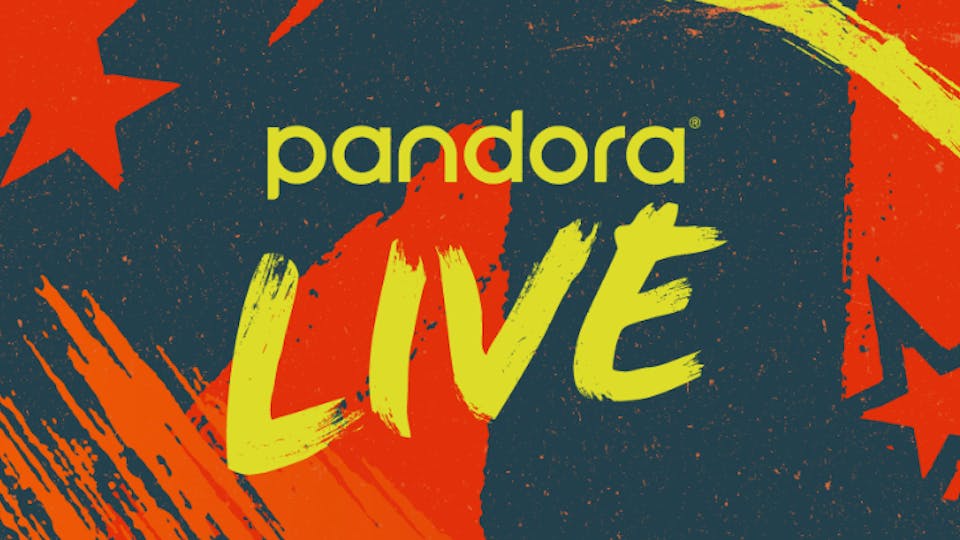 Old Dominion
Carly Pearce, Ryan Griffin
$0.00
Sales Ended
On Pandora
Pandora Live ft. Old Dominion, Carly Pearce and Ryan Griffin at Marathon Music Works in Nashville, TN
Join us for a FREE live concert experience celebrating the must-see country stars in Nashville!
Pandora is bringing Old Dominion, Carly Pearce and Ryan Griffin together as they head home for Thanksgiving…featuring fan favorites, newly released music and surprises you don't want to miss!
Plus our sponsors will 'Make It Sweet' with free activities, giveaways and more!
Doors: 6pm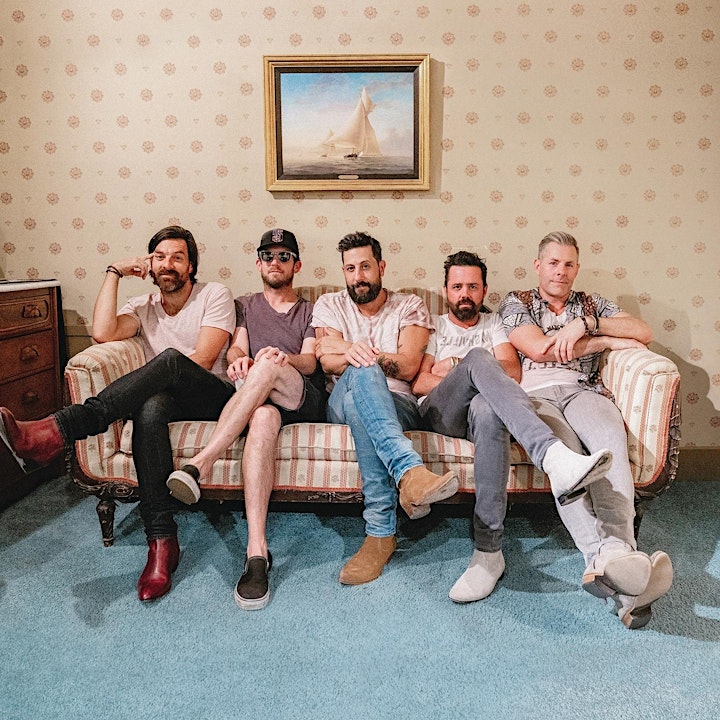 Old Dominion
Website | Facebook | Twitter | Instagram
Back when Matthew Ramsey was a teenager, and falling increasingly ever more in love with music, nothing was so exciting to the blossoming singer-songwriter as hanging in a garage with his buddies and jamming out until a fully fleshed song revealed itself.
"That was just such an amazing feeling," the Old Dominion frontman recalls with childlike wonderment. So infectious was that feeling and practice to Ramsey that he's carried it with him to the present day: "It's so incredible be able to sit in your room with your instruments and your bandmates and feel that chemistry and follow it wherever it goes," the singer says of the tight-knit way he and his globe-dominating band — which includes singer-guitarist-songwriter Ramsey, guitarist-songwriter Brad Tursi, bassist Geoff Sprung, keyboard-guitarist Trevor Rosen, and drummer Whit Sellers — have forever believed that at the heart of their massive success lies their collaborative spirit and, to that end, have crafted each of their acclaimed albums and chart-dominating singles as a truly cohesive unit.
It's certainly proved a winning method: since breaking onto the country music scene in 2014, Old Dominion — recognized as the Group of the Year at the both the 2018 and 2019 ACM Awards and the reigning CMA Vocal Group of the Year — have notched seven No. 1s at country radio, surpassed one billion on-demand streams, singles "No Such Thing As A Broken Heart" and "Written in the Sand" earning Platinum certifications and "Hotel Key" earning a Gold, from their Gold certified sophomore album Happy Endings, and headlining arenas and amphitheaters across the globe on their super-successful "Happy Endings" and current "Make It Sweet" tours.
---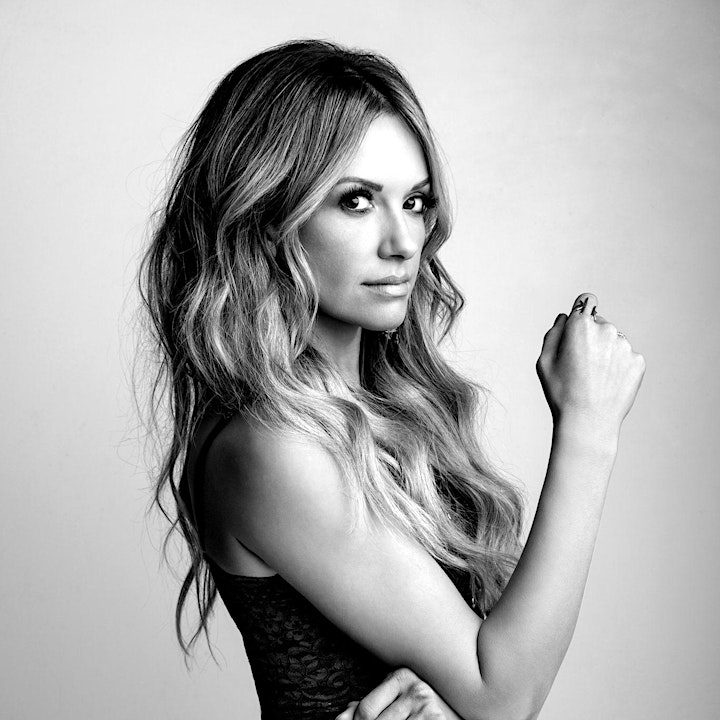 Carly Pearce
Website | Facebook | Twitter | Instagram
Born into the Bluegrass brawn of Kentucky, Carly Pearce has never known a moment that Country music wasn't her destined path. At 11 she began touring and at 16 quit high school for a job performing at Dollywood. Since, she's defied odds as her No. 1 debut "Every Little Thing," which designated Carly as the highest charting solo female debut since July 2015 and joining an elite group of only three women to accomplish this feat the last decade. Her blockbuster ballad steered a chart-topping trifecta on SiriusXM's The Highway that also includes "If My Name Was Whiskey" and "Hide The Wine." Adding slots on major tours with Blake Shelton, Rascal Flatts, Luke Bryan and currently Jason Aldean, Carly has become "Country's 'it' girl" (ABC Radio) while pursuit of her childhood dream. In 2018, she won both the CMT Music Awards Breakthrough Video of the Year and Radio Disney Music Award for The Freshest! – Radio Disney Country Best New Artist, plus picked up 2019 nominations for iHeartRadio Music Awards Best New Country Artist, ACM Awards New Female Artist of the Year, CMT Music Awards Female Video of the Year and is currently vying for CMA New Artist of the Year. A loyal advocate of Country music's legacy and future, Carly has celebrated 70+ invitations to perform at the Grand Ole Opry. She is currently featured in the Country Music Hall of Fame® and Museum's American Currents: The Music of 2018 exhibit and partnered on a new four-part video series – Unbroken Circle: Exploring Country Music History with Carly Pearce – that connects the genre's eras. Carly and Lee Brice will release "I Hope You're Happy Now" on September 27, which she penned with Luke Combs, Jonathan Singleton and Randy Montana. The duet is another preview from her forthcoming sophomore album due in 2020, recorded alongside sought-after producer and longtime collaborator busbee (Katy Perry, Keith Urban, Maren Morris, Gwen Stefani).
---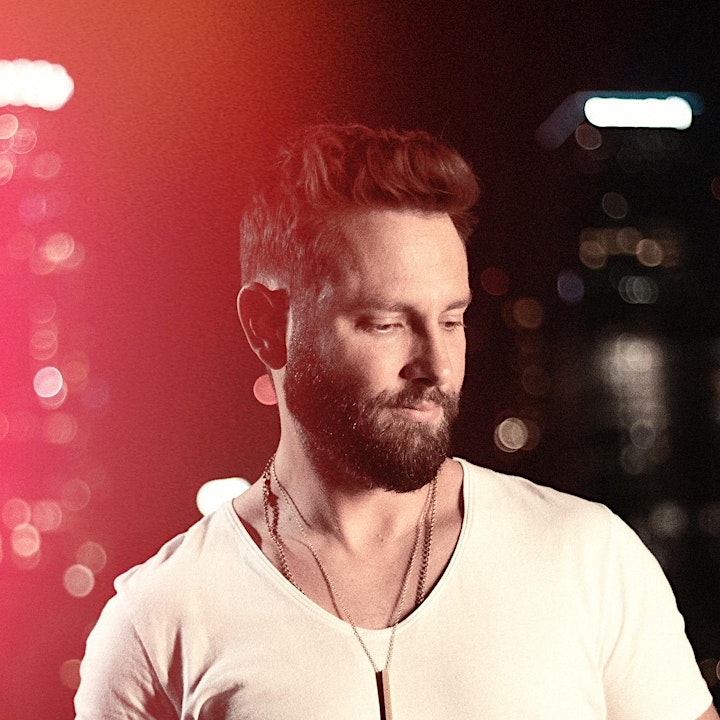 Ryan Griffin
Website | Facebook | Twitter | Instagram
From working on the farm as a child, to co-writing Kelsea Ballerini's hit "Dibs" to honing his own music, Ryan Griffin has always been about blending pure talent with good old hard work and tireless dedication. And, since arriving in Nashville from Florida at seventeen, he's also always been about guiding his career equally from the gut and the heart. Since his top-streaming song "Woulda Left Me Too" introduced him as a singer with an unusually empathetic hand (and garnered millions of plays on Spotify), Griffin has been working to release music that finds his unique niche between R&B and country, and between fun and true vulnerability. And now, with three new busbee-produced tracks and more on the horizon, Griffin has never been more ready for this moment.
"I've never felt more true to myself than I have with this music," says Griffin. "These songs have never felt so right." Indeed, "Best Cold Beer," "Good Company" and "Play It By Heart" are pure Griffin: they're fun, as soulful and groovy as they are twangy, and uniquely perceptive, packed with razor-sharp insights about living and loving.
The child of hardworking parents who always instilled a deep work ethic in their son, Griffin spend his youth out in the sod fields and, in his down time, wrestling for any say in the car radio stations with his two brothers and his mom – to little success. But in hindsight, it was for the best: he ended up listening to everything from Vince Gill and George Strait to modern pop and R&B once he hit high school, and it shaped him in ways he didn't even realize at the time.
One evening his father – who also loved Jimmy Buffett – took him to a local country festival, and Griffin's future suddenly became clear: "I got to see Kenny Chesney and Alan Jackson and all of these dudes," Griffin remembers. "That's when I realized this is what I want to do."
A little boy who would hum melodies almost before he could talk, Griffin was always a musical kid, but his father, who raised two more sports-focused sons before him, didn't know quite what to do with him. So, one day, he pulled out the phone book.
"He said 'I'm going to call everyone who has something to do with music and find out what to do with this kid'," Griffin remembers. "He sat there for hours and there was finally this dude who answered the phone, and he had a studio in his garage which was kind of unheard of. My pops said, 'alright we'll be there this week.'"
Griffin went in and recorded a little demo, and that was it. He spent the rest of his teenage years opening for the likes of Neil McCoy and Highway 101, and playing any stage he could. Then, at seventeen, he finally followed his dreams to Nashville, enrolling at Belmont University, first in the voice program and then, afraid all the training would massage the character form his sound, in the Music Business program. And, like most promising graduates, he hit all the milestones: he won the country music showcase, played the Best of the Best, and scored an internship at Broken Bow that saw him hitting the road to help tour manage Jason Aldean.
But it still didn't all come easy after that: bouncing through a label and a publishing deal, Griffin sometimes wondered if this creative life was becoming too much of a hardship for his young family – but it was his wife who told him to stay the path and keep pursuing his dreams. So in 2017, he released his EP, Sake of the Summer, with "Woulda Left Me Too" now topping five million streams – and "Dibs" going to number one.
For this next sampling of songs ("Best Cold Beer," "Good Company" and "Play It By Heart") Griffin just wanted to focus on making it relatable. "I wanted to write songs that people could really latch on to," he says. "To meet people where they are and provide an escape, while being truly authentic to me."
And for Griffin, that means providing both plaintive moments and pure fun. Produced by busbee, these three songs are indeed both: a little bit Keith Urban and a little bit Brian McKnight, "'Good Company' is a departure and it's an escape," says Griffin. "You can't not dance and forget about all the B.S. But I'm not afraid of a vulnerable song that cuts to the heart, and 'Play It By Heart' is about how I live my life and how my wife and I walk through our marriage." And "Best Cold Beer" is a surprising lyrical twist about the lure of romance – and a good turn on the dance floor.
Having already opened for the likes of Ballerini, Lady Antebellum and Old Dominion, Griffin will take these songs on the road this summer at select festival dates while he hones his record. One of Rolling Stone's 10 New Country Artists You Need to Know he's also been highlighted on 2018 Ones to Watch lists by AOL, AXS, Country Fancast, NY Country Swag, PopDust and Thought Catalog – and all as a result of keeping his eye on his ultimate goal, no matter the circumstances.
"I always knew in my heart if I kept fighting, if I kept pushing and kept grinding," he says, "I'd get there. This is my calling."
---
FAQ
*Entry is not guaranteed and subject to capacity.
All guests must agree to our RSVP Policy and Rules below.
Q: Is there an age limit to attend the event?
A: This event Is 21+ with valid photo ID required for entry.
Q: Do I get a plus one with my RSVP?
A: Each RSVP admits one guest. There are no plus 1's. Please have each guest in your party RSVP individually.
Q: Is my RSVP transferable?
A: No - RSVPs are non-transferable.
Q: Is there a physical ticket for this event?
A: No. We'll have your name on a RSVP list at check-in.
Q: Where do I go when I get there?
A: When you arrive, please follow signs for GENERAL ADMISSION.
Q: Have questions about this event?
A: Please contact: Events@Pandora.com
RSVP POLICY
There are a limited number of tickets available; you must RSVP at the button above to be added to the RSVP list.
Your RSVP does not guarantee admission, which will be granted on a first come, first served basis. Your invitation is non-transferable. You must be 21+ to attend and have a valid, government-issued photo ID for entry.
Pandora Media, LLC ("Pandora"), Sirius XM Radio Inc. ("SiriusXM"), venue management, and each of their respective agents, reserve the right to refuse admission to or eject any patron at the discretion of the aforementioned parties.
In consideration of attending the event, you hereby release from liability and agree to indemnify and hold harmless Pandora, SiriusXM, their respective subsidiary and affiliate companies, from any losses associated with your attendance at the event, including but not limited to personal injury (including death) and/or property loss or damage.
By entering and by your presence at this Pandora event ("Event"),you expressly consent (except where prohibited by law) to be photographed, filmed and/or otherwise recorded by Pandora, SiriusXM, and each of their respective agents, affiliates, and/or other third party sponsors (or other third party official hosts of events) at the Event (collectively, "Authorized Parties"). Your entry and presence constitutes your express consent (except where prohibited by law), to such photography, filming and/or recording, and your grant of a license to any use by the Authorized Parties, in any and all media throughout the universe in perpetuity, of any resulting photographs, video footage or other content (including without limitation, your appearance, image, likeness, voice and name) (collectively, "Content"), for any purpose whatsoever (including without limitation, advertising and promotional purposes). You understand that all photography, filming and/or recording will be done in reliance on this consent given by you attending the Event and that you have no rights to view, approve, edit or otherwise use or receive compensation for any of the Content.
We will only use the email address you provide in accordance with
Valid government-issued photo ID required for entry. No re-entry.