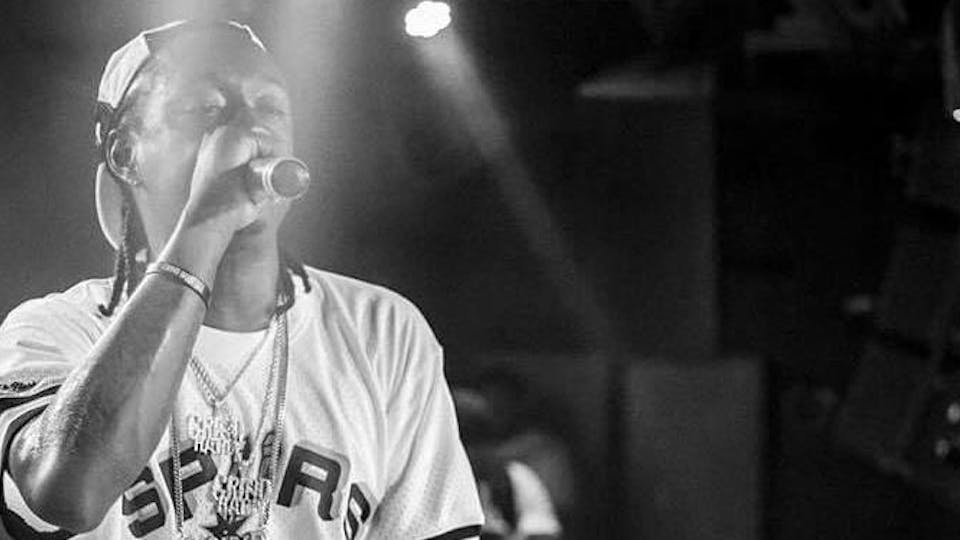 Starlito w/ Teddy Rose & Killah Calico at Marathon Music Works in Nashville, TN
This is a reduced capacity, socially distant, reserved seated event.
Tables, seats and sections must be purchased together for each party.
Names of each attendee is required upon purchase. (Names on tickets can be changed after purchase by logging in to the purchaser's eventbrite account)
Masks are required to enter and must be worn at all times except when actively eating or drinking.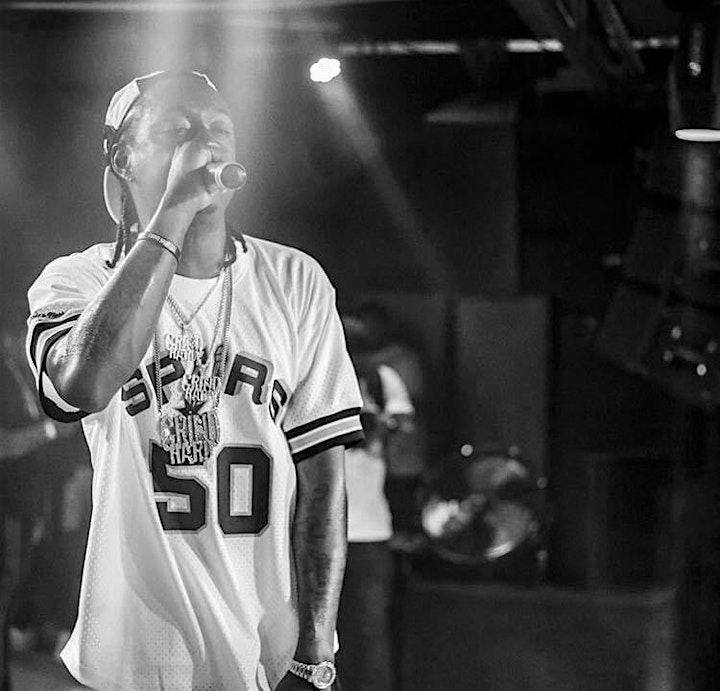 Starlito
Website | Facebook | Twitter | Instagram
Originally known as All Star Cashville Prince, rapper Jermaine Shute changed his moniker to Starlito after leaving Birdman's Cash Money label. Based out of Nashville, Shute made his official debut in 2005 with his independent album Prince of the Ville. He signed with Cash Money that same year and released the successful single "Grey Goose" with guest stars Young Jeezy and Yo Gotti. The single "Crazy" was released in 2007 with labelmate Lil Wayne as guest, and by 2009 he was known as just All Star, with a proposed album, Cash Money Laundering. The album never appeared and All Star was off the label in 2010. As Starlito, Shute was more productive than ever. Amid dozens of mixtapes, he also issued proper albums on his Grind Hard label, beginning with Cold Turkey, his first of several releases that registered on Billboard's Hot R&B/Hip-Hop Albums chart. Additionally, he collaborated with Memphis' Don Trip for the Step Brothers series, the third volume of which arrived in 2017.
- from AllMusic.com
---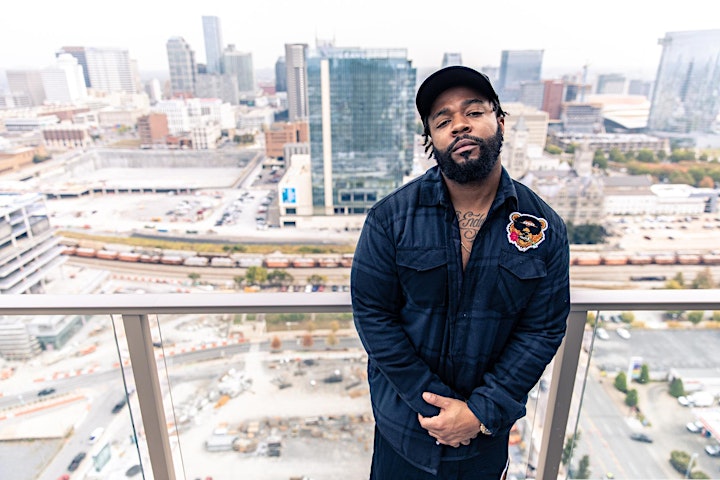 Teddy Rose
Facebook | Twitter | Instagram
Coming straight out of Music City, Teddy Rose lets it be known that he is a proud Nashvillian. With his unique style, you feel the passion and grit that is perfectly blended with a smooth melodic switch up at any given time. Teddy Rose's music has been linked to the University of Alabama and the Houston Texans game song featuring Bun B. Teddy joined the HipHop legend on his Trill as F*ck Tour in 2019 gaining not only more fans but the industry's attention. He has been praised highly by the legendary DJ Scream and not only was interviewed by him but even had his single Surf & Lurk premiere on DJ Screams radio show. The single received heavy rotation on both terrestrial radio and satellite radio by several big name DJs. Teddy Rose prides himself on speaking about real life experiences and situations he has lived. That is what listeners are drawn to and relate most with is the honesty and vulnerability within his music. Gearing up for his next release titled Panoramic Soul. Teddy is focused more than ever and excited to give the world this new body of work. The pandemic canceled huge plans and rollouts for his 2020 calendar but he promises his fans this body of work will make up for all that was missed. Nashville, Tn is definitely making a wave in the HipHop community with Teddy Rose being a standout amongst the scene.
---
The safety of artists, guests and employees is our top priority. While health & safety procedures are followed on a daily basis, we will enforce the following to be sure everyone stays healthy as we bring live events back. For additional safety procedures, please visit marathonmusicworks.com/faqs.
Socially distanced, reserved seated areas
Mask required unless actively eating/drinking
Temperature checks upon entry
Sanitation procedures throughout
*Safety requirements and procedures are subject to change based on local & federal regulations and/or mandates.
Any questions? Email us at ticketing@marathonmusicworks.com
If you are not feeling well and have symptoms or have tested positive for COVID in the past 14 days, you may request a refund by contacting ticketing@marathonmusicworks.com. Lineups and times are subject to change. Any ticket suspected of being purchased for the sole purpose of reselling can be canceled at the discretion of Marathon Music Works and/or Eventbrite. Valid government-issued photo ID required for entry to age-restricted events. Tickets available at the door (if not sold out). No re-entry.