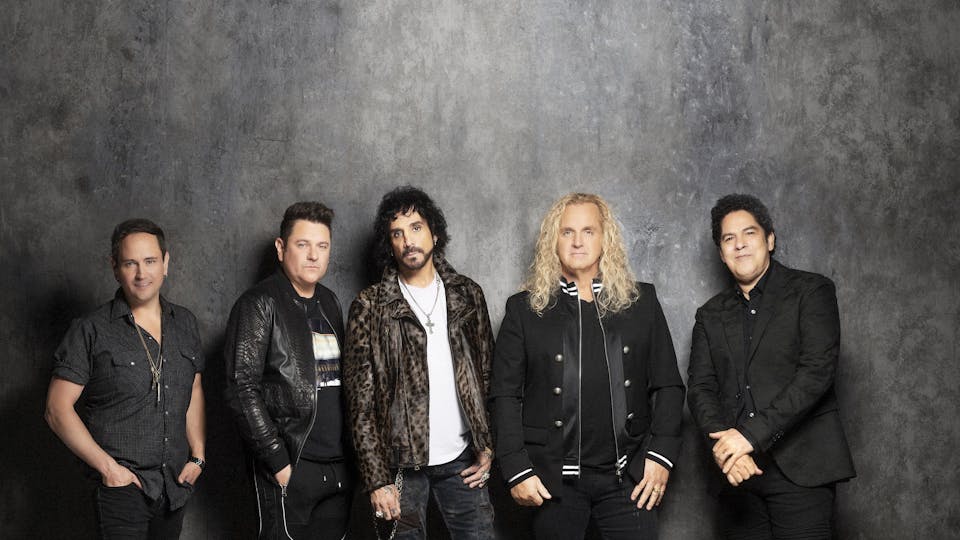 Jay DeMarcus(Rascal Flatts)+Jason Scheff(Chicago)+Deen Castronovo(Journey)
The Rise Above ft.
$25.00
Tickets At The Door
The Rise Above ft. Jay DeMarcus (Rascal Flatts), Jason Scheff (Chicago) & Deen Castronovo (Journey) at Marathon Music Works in Nashville, TN
---
This is a reduced capacity, socially distant, reserved seated event.
Tables, seats and sections must be purchased together for each party.
Names of each attendee is required upon purchase. (Names on tickets can be changed after purchase by logging in to the purchaser's eventbrite account)
Masks are required to enter and must be worn at all times except when actively eating or drinking.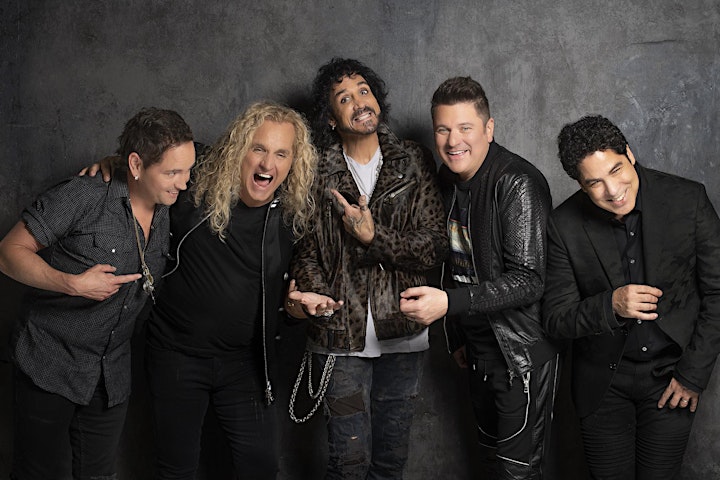 The Rise Above
Facebook | Twitter | Instagram
From rock & roll to the broken roads, the journey that led them to become, The Rise Above. Made up of musical legends, 2 time grammy award winning, Jay Demarcus of Rascal Flatts, former lead singer and drummer of journey, Deen Castronovo, and Jason Scheff, lead vocalist and bass player for the multi-platinum band, Chicago for over 30 years. Joined by, Chris Rodriguez and Tom Yankton. In the beginning of 2020 the band got together, with the intent to form a supergroup with a purpose, to bring 80's rock and classic music back to life. The group has spent the past 9 months in the studio working on their debut album set to release in 2021.
With a super hit heavy setlist including:
Any Way You Want It - Journey
Stay The Night - Chicago
These Days - Rascal Flatts
Separate Ways - Journey
25 or 6 to 4 - Chicago
Broken Road - Rascal Flatts
Open Arms - Journey
Will You Still Love Me - Chicago
What Hurts The Most - Rascal Flatts
Life Is A Highway - Rascal Flatts
Don't Stop Believin' - Journey
The rise above album coming 2021
---
The safety of artists, guests and employees is our top priority. While health & safety procedures are followed on a daily basis, we will enforce the following to be sure everyone stays healthy as we bring live events back. For additional safety procedures, please visit marathonmusicworks.com/faqs.
Socially distanced, reserved seated areas
Mask required unless actively eating/drinking
Temperature checks upon entry
Sanitation procedures throughout
*Safety requirements and procedures are subject to change based on local & federal regulations and/or mandates.
Any questions? Email us at ticketing@marathonmusicworks.com
If you are not feeling well and have symptoms or have tested positive for COVID in the past 14 days, you may request a refund by contacting ticketing@marathonmusicworks.com. Lineups and times are subject to change. Any ticket suspected of being purchased for the sole purpose of reselling can be canceled at the discretion of Marathon Music Works and/or Eventbrite. Valid government-issued photo ID required for entry to age-restricted events. Tickets available at the door (if not sold out). No re-entry.