About This Event
This show currently has no COVID safety requirements for attendees. This is subject to change. If this changes we will be sure to update this page as well as notify all ticket buyers via email.
---
VIP 3 - EARLY ENTRY
Wristband
Early entry
General Admission Ticket

VIP 4 - M&G SILVER
Signed poster
Lanyard
Early entry
Meet & greet
General Admission Ticket

VIP 5 - M&G GOLD
Signed poster
Lanyard
Early entry
Meet & greet
Special merch item
Tote bag
General Admission Ticket
**Please note: the tour reserves the right to change the in-person elements of the VIP packages to virtual due to the ongoing COVID-19 pandemic. Any and all package elements may be made virtual at any time to preserve the safety and health of attendees as well as the artist.
Artist Info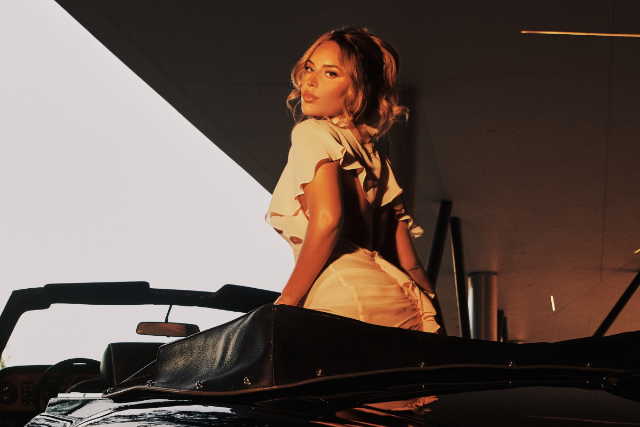 Alina Baraz
Alina Baraz is a singer and songwriter whose uniformly mellow material flits between downtempo electronica and slightly left-of-center R&B. She emerged in 2013 with several buzzed-out tracks, including "Drift" and "Make You Feel," before gaining more widespread attention with her 2015 Galimatias-produced EP Urban Flora.
Born in 1993 in Cleveland, Ohio, Baraz grew up in a family of first-generation Russian-Ukrainian immigrants. Raised on classical music, she discovered pop and R&B in her teens, listening to artists like Amy Winehouse, Adele, Corinne Bailey Rae, and others. She further expanded her influences, joining a gospel choir based out of Cleveland State University. By the time she was 19 she had moved to Los Angeles to pursue a music career. It was there that Baraz gained some notice in 2013 through her collaborations with producers Galimatias ("Drift," "Make You Feel") and ESTA ("Paradise"). Baraz and Denmark native Galimatias developed a deeper creative partnership, instigated by Baraz via SoundCloud, which birthed Urban Flora. Credited to both artists, the eight-track EP was released by the Ultra label in May 2015 and debuted on the Billboard 200 chart at number 111. Baraz followed up in early 2017 with a collaborative single, "Electric," this time featuring guest vocalist Khalid. Her first solo EP, The Color of You, was released in 2018, and featured the single "I Don't Even Know Why Though." In April 2020, Baraz delivered her debut full-length album, It Was Divine, featuring the spotlight tracks "Endlessly," "Morocco" (featuring 6lack), and "Until I Met You" (featuring Nas). Also included was "Off the Grid," her romantic duet with Khalid.