About This Event
This show currently has no COVID safety requirements for attendees. This is subject to change. If this changes we will be sure to update this page as well as notify all ticket buyers via email.
--
SAINt JHN Meet & Greet Package
-
One general admission ticket
-Early entry into venue
-Exclusive meet & greet with SAINt JHN
-Personal photograph with SAINt JHN
-Limited edition t-shirt designed by SAINt JHN
(exclusive to VIP only)
-Exclusive VIP merchandise item
-Official meet & greet laminate; autographed by SAINt JHN
-Very limited availability
Tyla Yaweh VIP Meet & Greet Upgrade (Ticket to show NOT included)
Early entry into the venue
Exclusive meet & greet with Tyla Yaweh
Personal photograph with Tyla Yaweh
Official meet & greet laminate; autographed by Tyla Yaweh
Limited availability
VIP upgrade only; this upgrade does not include a ticket to the concert. Fans must purchase concert ticket separately to attend the Meet & Greet.
All upgrades would be available here:
https://tylayawehvip.wun.io/
Artist Info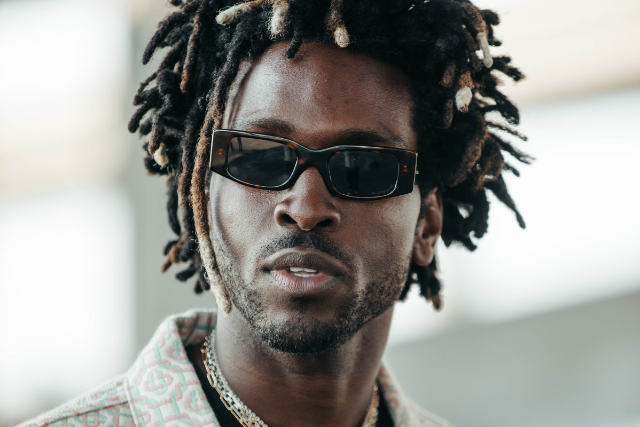 SAINt JHN
SAINt JHN specializes in slow jams that are lyrically lucid and sonically shadowy. The rapper/singer, songwriter, and producer was known behind the scenes for his work with the likes of Kiesza and Usher before he advanced with his first album, Collection One (2018). Ghetto Lenny's Love Songs (2019), his HITCO-supported second album, capitalized on the Beyoncé collaboration "Brown Skin Girl" and cracked the Top 40 of the Billboard 200. A club remix of his early track "Roses" became a global hit shortly thereafter. That track later appeared on his Top 40 hit album While the World Was Burning in 2020.
Raised in his birthplace of Brooklyn and his mother's native Guyana, SAINt JHN started self-releasing material (under the name Carlos St. John) and co-writing for other artists (sometimes credited as Carlos Phillips) in the early 2010s. He established himself by working on songs by the likes of Hoodie Allen ("No Interruption"), Kiesza (three tracks off Sound of a Woman), Nico & Vinz ("Praying to a God"), Gorgon City ("Doubts"), and Usher ("Crash" and "Rivals," both of which he also co-produced). This sequence of advancements was catalyzed by industry veteran Zach Katz, who had heard an early song SAINt JHN granted to a fellow fledgling artist.
Emboldened by the progress, SAINt JHN started issuing solo material again in 2016. Among the tracks that caught on most were "Roses" and "Reflex." "3 Below" and "Some Nights" followed in 2017, the year he also co-wrote "Helicopters/Beware" for Jidenna and "Can't Wait" for dvsn. SAINt JHN's debut full-length, the independent release Collection One, arrived in 2018 and reached number 95 on the Billboard 200. A handful of intermediary singles, along with the co-writing of "Brown Skin Girl" for the Beyoncé-produced soundtrack album The Lion King: The Gift, led to the 2019 arrival of Ghetto Lenny's Love Songs. Issued through L.A. Reid's HITCO label, the album featured Meek Mill, A Boogie wit da Hoodie, and Lil Baby, and entered the Billboard 200 at number 39. Also in 2019, producer Imanbek's remix of "Roses," which transformed a trap-styled ballad into an uptempo club track (with SAINt JHN's vocal pitched up), topped the pop charts in the U.K. and Australia and went Top Ten in several other territories.
Marshmello then sought SAINt JHN, as well as Giggs and Southside, for the 2020 single "Been Thru This Before." Along with the solo track "Gorgeous," he was featured on the collaborative hit "Tommy Lee" with Tyla Yaweh and Post Malone. At the end of the year, SAINt JHN released his third full-length effort, While the World Was Burning. Debuting within the U.S. Top 40, the set featured guests Lil Uzi Vert, A Boogie wit da Hoodie, DaBaby, Future, Kanye West, and many more. "Just for Me," a collaboration with SZA, arrived the following year.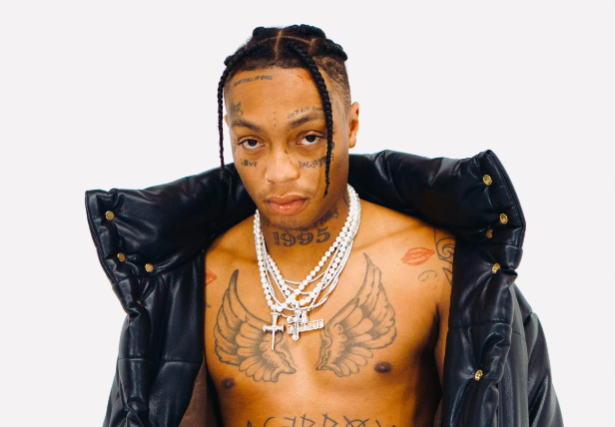 Tyla Yaweh
Just a Young Rockstar from Orlando Florida living WILD & RAGING HARD!!!