About This Event
Public Onsale: Friday, October 15th @ 10am CST
--
This show currently has no COVID safety requirements for attendees. This is subject to change. If this changes we will be sure to update this page as well as notify all ticket buyers via email.
Artist Info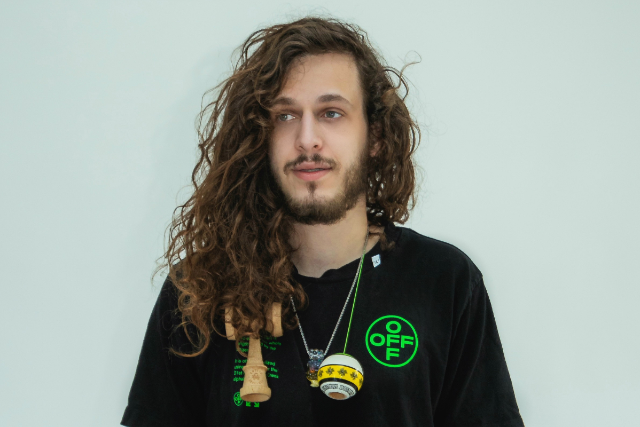 Subtronics
Jesse Kardon, better known as Subtronics, is a 24-year-old Philadelphia born dubstep producer specializing in all things robotic. His work is heavily influenced by the likes of Rusko, Skism, Tomba and Downlink, and the collective efforts of the underground dubstep community.Taking on a core group of followers over SoundCloud in the first few years, he has grown exponentially in the past few months, gaining support from a plethora of bass music legends. Subtronic's signature bouncy yet mechanical sound design is matched by his incredibly recognizable flow, setting him apart from the vast sea of up and coming producers around the world.
Subtronics has recently collaborated with the likes of Uber, MurDa, Ecraze, and Samplifire, adding to his already expansive solo discography, garnering him attention from major labels. This continued growth resulted in one of his most successful collaborations to date in the form of a remix of "Thief" by Ookay which he put together with trap up and comer Bailo. The track was played out at every major festival in the summer of 2016, being supported by the likes of Adventure Club, Knife Party, 12th Planet, and many others. In 2017 Subtronics is set to release several debut EP's on some of the biggest labels in bass music. There doesn't seem to be any obstacle imaginable that could slow down this young computer nerds continual rise into bass music glory.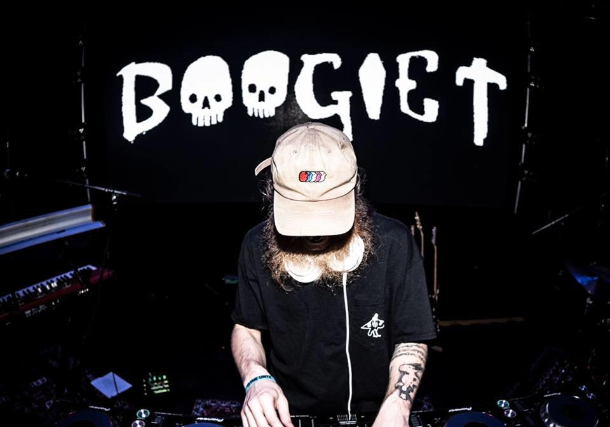 Boogie T
Born and raised in the swamps of Louisiana, playing and writing music since the tender age of eight, Brock Thornton aka Boogie T has come along way to bring the low end. Hailing from the South, the cradle of soul, it is easy to hear the Southern influence in his music. Bass, Dubstep, Future Funk - whatever you want to call it - for Boogie T it has always been about entertaining. Whether singing, rapping, playing guitar/keys/bass, DJ'ing or producing, Boogie T has a goal and it is simple: make great music and connect with people.
Boogie T recently launched his own label, Drama Club Recordings, and has previous releases on SubCarbon Records, Atlantic/Big Beat, Circus Records, SMOG Records, All Good Records, and more.
Boogie T has toured with Ganja White Night, Snails, and co-headlined his very own tour with SQUNTO. Playing across North America and beyond with GRiZ, Zeds Dead, Funtcase, Midnight Tyrannosaurus, Minnesota, G Jones, SunSquabi, LOUDPVCK, Skism, NGHTMRE, Subtronics and many others, Boogie T and his guitar are gracing the stages of festivals such as Bonnaroo, EDC, Lollapalooza, Electric Forest, Buku, Lost Lands, Okeechobee, Big Dub, Imagine, 515 Alive, Dreamscape, Nightmare Fest, and so much many others. Boogie T is blazing a path from the Bayou to the stars!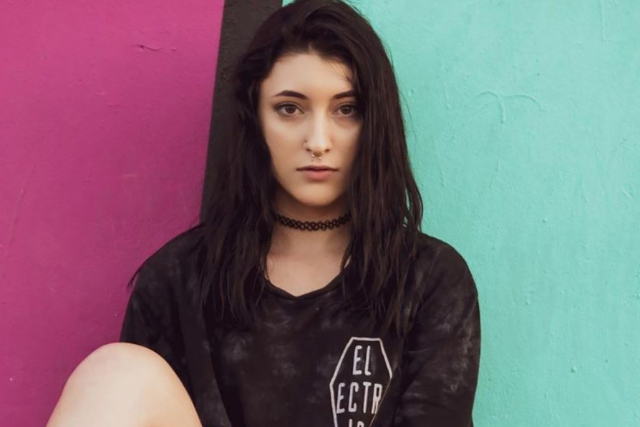 Level Up
LEVEL UP aka Sonya Broner feels most at home behind the decks. Originally a battle DJ studying under the legendary Rob Swift, LEVEL UP dove into music production after discovering dubstep. Continuously crafting her sound is what makes her feel the happiest and is her truest form of self expression. While at the beginning of her journey, she has already gone on to release music on Deadbeats, GRVDNCR, and Buygore, with much more in the pipeline.
A theatre actress in her youth, her storytelling ability is evident through her music: unfathomably heavy wubs and wobbles, and tricky doubles leave the audience energized and ready for more. She has since gone on a national tour with Subtronics, and graced the stages of Lost Lands, Electric Forest, High Caliber, and more.
2020 has been a watershed year for LEVEL UP performing at over 30 drive-in events alongside Subtronics, Boogie T, HE$H and other artists, while the touring industry reinvents itself during the time of Covid. Look for even more to come from LEVEL UP in 2021 and beyond.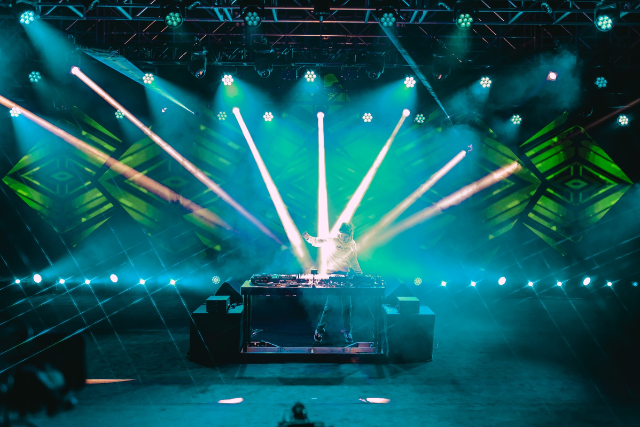 Phonon
Phonon shook the dubstep industry in 2020 with his Beatport #1 song, polyriddim – a tune that received World-wide press coverage and trended globally for its genre-breaking approaches. His blend of bass music with jazz, funk, and neuro, along with his playful use of music theory are on full display in his tracks emme, de flore sonos, & conic sections, as well his remix of Flux Pavilion, What So Not, and The Chain Gang of 1974's song, 20:25. Phonon's music has been featured on many Spotify Playlists and has been streamed millions of times across all platforms-reaching audiences beyond EDM with the likes of 100 gecs, Jacob Collier, Adam Neely and Ludwig enjoying, playlisting, or commissioning his music.
Phonon's genre-melding, playful style extends to the DJ decks where his high-energy shows have captured the imagination and acclaim of both fans and industry leaders. Matt Meadow of 'YourEdm' describes Phonon's set as, "a beautiful cacophony of experimentation, blending his unique style of time signature manipulation, free form jazz, dubstep, chiptune, and more. It's wonderful in its melodies, chaotic in its structure, and completely, utterly unpredictable." Phonon has performed his sets, including live polyriddim edits, to open for giants such as Subtronics and Svdden Death, as well as at festivals like Audiotistic and Infrasound. To begin 2021, Phonon will be part of the opening line up for the first eighteen dates of Subtronics' Fractal Tour.
Space Wizard
Since 2016, Mike Munnelly aka Space Wizard has been bringing a new energy to the scene. His sound blends together the new and old styles of bass music. This combined with his unique sound design has led to many powerful tracks that have been played by heavy hitters like Liquid Stranger, Shlump, Jantsen, Mersiv, and Atliens.
In 2019 he was actively playing shows including a set at the inaugural Wakaan Music Festival. Space Wizard started off 2020 being direct support for DMVU and TVBOO on the nationwide "Eat My Sass Tour" as well as having multiple headlining shows across the country.