About This Event
--
This show currently has no COVID safety requirements for attendees. This is subject to change. If this changes we will be sure to update this page as well as notify all ticket buyers via email.
Artist Info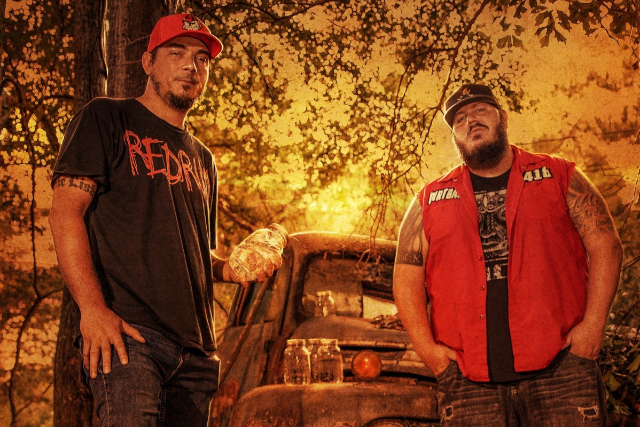 The Lacs
Fusing the unlikely combination of Southern rap and Southern rock, the Lacs (short for Loud Ass Crackers) created their own brand of hip-hop, which they affectionately dubbed "hick-hop." Hailing from Baxley, Georgia, the duo of of rapper Clay "Uncle Snap" Sharpe and singer/guitarist Brian "Rooster" King have a sound that incorporates equal parts Bubba Sparxxx and ZZ Top, merging slinky Southern guitar riffs with booming beats and rhymes about life in the dirtiest parts of the Dirty South.
The Lacs made their debut in the early 2000s with Midas Well Get Drunk and South on Fire, a pair of independent releases. In 2006, their third album, Lacology, followed, and they signed to Colt Ford's Backroad label for 2011's Country Boy's Paradise, which included appearances from Ford, as well as the single "Kickin' Up Mud." One year later, 190 Proof featured the like-minded Big & Rich and Bubba Sparxxx, becoming their first album to break into the overall album charts. Keep It Redneck appeared in 2013, and again included plenty of room for friends and well-wishers Ford, JJ Lawhorn, Noah Gordon, and Sarah Ross. In 2015, the duo released their eighth full-length, Outlaw in Me, which climbed to number three on both the country and rap album charts, and 2016 saw a split LP with Hard Target titled Welcome to Dodge City. Continuing with their tried-and-true formula, the ever-popular duo delivered their sixth LP, American Rebelution, in early 2017, with the single "Redneck Rockstar" dropping the following year. Dirt Rock arrived in May 2018 and landed in the Top 25 of the Billboard Country Albums chart. A year later, they returned with Rise and Shine.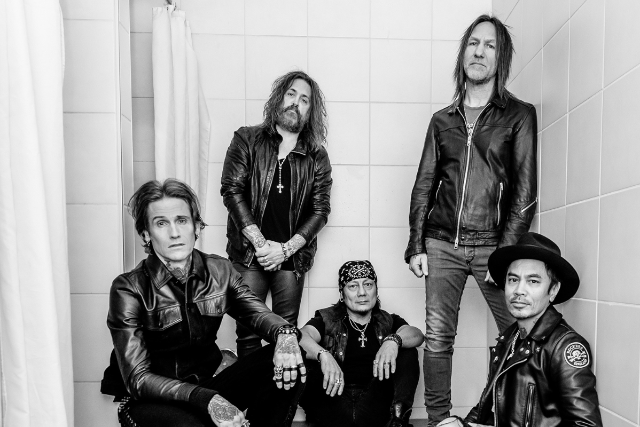 Buckcherry
Buckcherry is unique, complex, simple, passionate, explosive, original, and always a good time. BC has been my love, my pain, my passion and I'm so proud of what we have accomplished. I never knew when I started this that dedicating myself to music would be taking on so much responsibility. For a guy who never thought he was going to live past 30 this has been an incredible journey. Our ninth record HELLBOUND marks 22 years since our debut self-titled release and what an amazing roller coaster we have been on. From hit songs to platinum and gold records and millions of fans worldwide - all during a time period when traditional sounding hard rock bands didn't exist - except for Buckcherry. We beat the odds and built our reputation on the live shows, and our "one of a kind" approach to every opportunity.
When the pandemic hit, we had to shift gears like everyone else and it was anything but comfortable. The good news is when this band is backed up against the wall, we produce our best music. HELLBOUND reflects just that. Teaming up with Marti Fredrickson again was so inspiring. He really brings out the best of us and becomes the sixth band member when we are together. There is this mutual respect and passion going on that makes it effortless and fun.
There was so much going on in the world that it was easy to find subject matter for song writing. Songs like BARRICADE and JUNK reflect that, but I also was reminiscing about the moment when I "sold my soul to rock n' roll". I will never forget it. It was the very first performance at a house party in Orange County, CA. I knew in that moment that there was no looking back, and no "plan B". It was only victory or death.
The title track HELLBOUND reflects that very moment and is one of my favorite tracks. Part of what I loved about rock records growing up was the dynamics from song to song, you had mid-tempo songs, ballads, and rockers and HELLBOUND is a great reflection of that. Songs like NO MORE LIES, AIN'T WASTING NO MORE TIME, and THE WAY really capture the depth and emotion of not only the world situation but also the personal struggle. Then you must have those quintessential Buckcherry tracks like SO HOT, 5-4-3-2-1, HERE I COME and GUN that I can see our long time fans really appreciating.
Through adversity Buckcherry has had its greatest moments and we are having one right now with HELLBOUND I hope you enjoy it, and we will see you at the rock show!!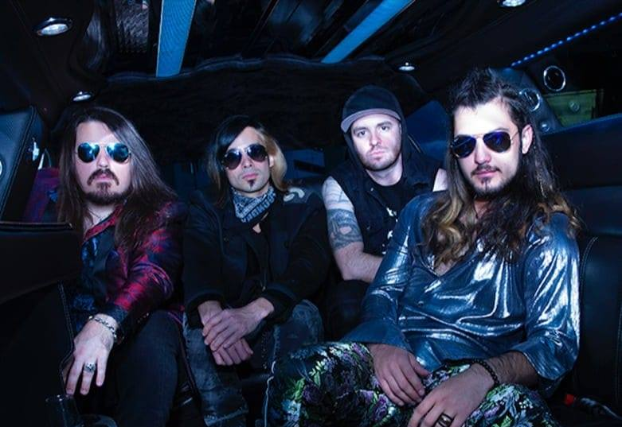 CORE
CORE is an active rock band based in Austin, Texas whose music contains proud elements of harder active rock, modern post-grunge, and killer alt-rock with classic rock overtones from legendary influences. The new album "WHAT I AM" carves out each song with lyrics composed of real-life-events that reach deep inside the minds and hearts of rock fans and radio listeners. From harder songs, to breathtaking new-rock ballads, the young guys in this quartet lay out very catchy choruses while offering up relatable blunt-honest lyrics that combine with powerful guitar riffs listeners can feel. CORE stands out commercially with a familiar style that some radio programmers are calling "Refreshing" and "Needed" giving us the big artist GNR feel of 2017. This helped land CORE their first national debut record deal with Los Angeles based Silverstone Records USA. CORE is positioned to give their fans, concert goers, and radio listeners exactly what they want, above the rim production on this album, rock sounds you recognize, and powerful live performances.