About This Event
This show currently has no COVID safety requirements for attendees. This is subject to change. If this changes we will be sure to update this page as well as notify all ticket buyers via email.
Artist Info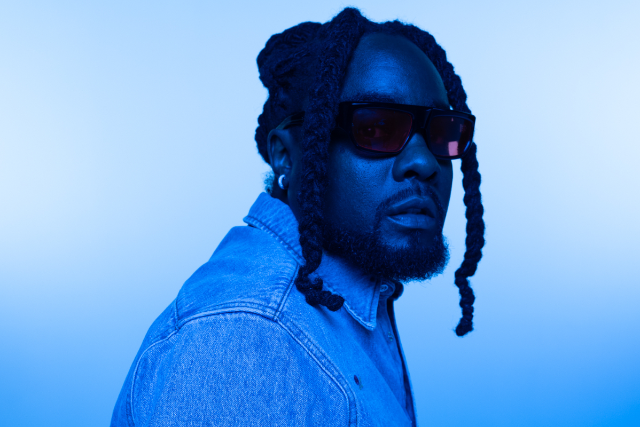 Wale
There's only one Wale. Since arriving in 2006, he has consistently gone against the grain. An old school lyricist with new school energy, otherworldly hooks and a sense of irony tailormade for its own Seinfeld episode, he instantly set himself apart. 2008's inventive Mixtape About Nothing cemented him as a critical favorite and preceded the major label debut Attention Deficit in 2009. Bowing at #2 on the Billboard 200, the now-classic and gold-certified Ambition yielded the GRAMMY® Award-nominated platinum-selling "Lotus Flower Bomb." Two more blockbusters followed as The Gifted [2013] and The Album About Nothing [2015] both crashed the Billboard 200 at #1 back-to-back. Shine [2017] gave the world "My PYT," which is RIAA certified platinum, as Wale continued dropping heat. Along the way, Wale covered magazines such as Complex, Billboard, XXL and Vibe, and would receive honors at the BET Awards, BET HipHop Awards, Soul Train Awards and more. To date, Wale has achieved four platinum or multiplatinum singles, three gold singles and two gold albums. Wale continues to break ground with the release of 2019's critically-acclaimed Wow… That's Crazy, which includes #1 single "On Chill" featuring Jeremih. What's more, Wale has accumulated over 7 million monthly listeners on Spotify and has reached over half a billion channel views on YouTube.
Wale also made history as "the first rapper to open the State Of The Union," gracing the stage with an unforgettable performance before President Obama's final State Of The Union Address. A regular guest of the First Family, he participated in First Lady Michelle Obama's "Reach Higher" initiative for higher education as well. Expanding his cultural influence, Wale teamed up with Villa for a limited-edition line of sneakers. These included the Asics "Bottle Rocket," the Timberland "Gift Box Set" and the VILLA x Wale x ASIC Gel Lyte III "IC Champion." Wale's label imprint, Every Blue Moon, encompasses the scope of his creative vision with musicians, comedians and screenwriters under its umbrella.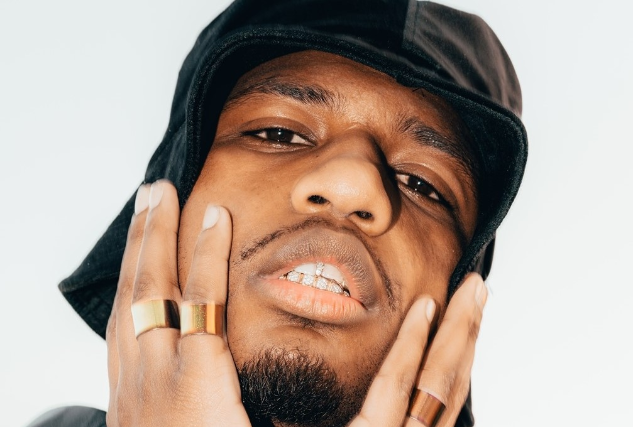 Guapdad 4000
Growing up in West Oakland provided Guapdad 4000 (born Akeem Hayes) with a vast treasure chest of invaluable inspiration, encouraging him early on in life to explore his innate talents as a multihyphenate creative and eager student of the game. Guapdad's profound sense of humor, paired with his aptitude for commanding attention, translated organically into his lighthearted freestyles and ignited his interest in developing his well-rounded capacities as a vocalist. While navigating an upbringing challenged by his both of parents being in and out of jail at oft overlapping time frames, Guapdad 4000 began operating out of a necessity to both survive and take care of his siblings and grandmother. Driven by his greater desire to rise above such calamitous circumstances, he turned to illicit means to make money, such as credit card fraud and petty theft, a path accented by ups and downs that later provided ample material for his original content. Guapdad called on his fans to choose the name for his debut, resulting in the selected title Dior Deposits. While his brand is grounded in individuality, the album doubles as a reflection of that, speaking to putting work in and investing in what it takes to be successful against all odds.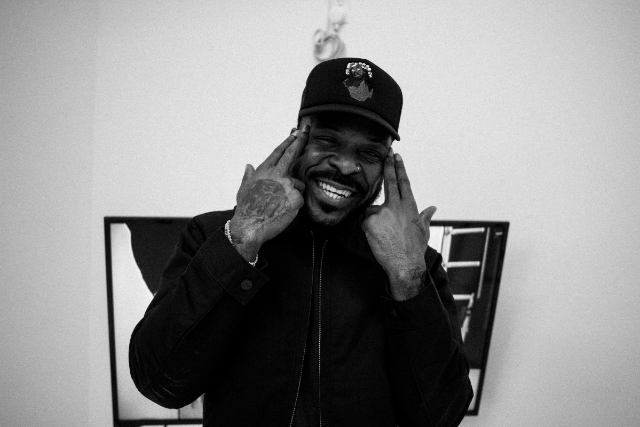 Cam Wallace
Raised on the Northside of Houston, Cameron "Cam" Wallace is a seasoned songwriter, producer, and recording artist. Galvanized by the Lone Star State's then fast rising chopped and screwed scene, originated by the late DJ Screw, Wallace also credits his dad's extensive vinyl collection in addition to Virginia heavyweights like Timbaland, Pharrell, and Missy Elliott as early influences. Additional influences for the multifaceted creative include Kanye West, Ty Dolla $ign, and Ginuwine.Perfecting his craft day in and day out he landed first major production credit in 2016 by way of Beyonce's "Upgrade U." The high-profile achievement was soon followed by placements with Jeezy, B.o.B, Omarion, Justine Skye, Chris Brown, Yelawolf, Rock City, and Lecrae. The following year he executive produced Slim Thug's 'The World Is Yours' album.Sighting Jay Z and Biggie Smalls as the catalyst for him to pursue a career as a recording artist, Cam has collaborated on wax with Mack Wilds, Le$, Chaz French, Nla, and Shawn Chrystopher. He's currently gearing up for the release of his debut album 'Earth Tones,' which follows the release of projects 'Massive,' 'Cold Summer Playlist,' and '6Rings