About This Event
--
This show currently has no COVID safety requirements for attendees. This is subject to change. If this changes we will be sure to update this page as well as notify all ticket buyers via email.
Artist Info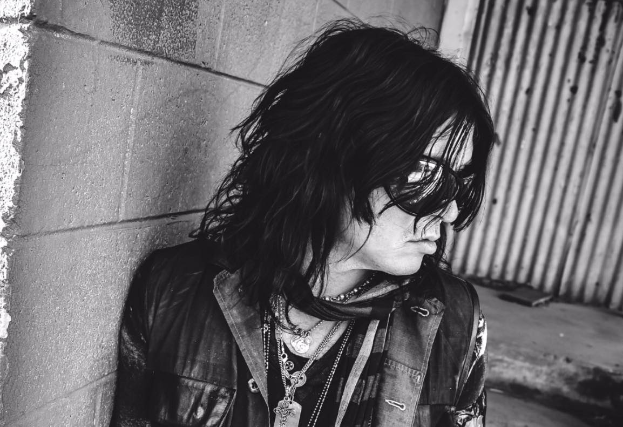 Tom Keifer
Tom Keifer's story begins as the singer-songwriter, guitarist and front man of hard rock heavyweights Cinderella. His signature voice, guitar and bluesy, no-BS arena-shaking songwriting, played an integral role in moving records to the tune of 15 million worldwide. Tom Keifer is enjoying continued success recording and touring with #keiferband, releasing two critically acclaimed solo albums, THE WAY LIFE GOES and RISE. #keiferband — Tom Keifer, Savannah Keifer, Tony Higbee, Billy Mercer, Kendra Chantelle, Jarred Pope and Kory Myers — are fired up to get back on tour in 2022 with their high energy, leave it all on the stage rock show that combines all the classic, chart topping hits of Cinderella with new faves from #keiferband 's solo releases. Eddie Trunk tweeted from a 2019 #keiferband show… "Simply ridiculous how great @TomKeiferMusic and his band sound right now @warehouselive … wow… incredible. New stuff killer too! And thanks for keeping it REAL & ALL LIVE #NOTRACKS!!!

The latest #keiferband studio album, RISE, (Billboard Top 10 Hard Rock Sales), released September 13, 2019 on Cleopatra Records, features the rousing, rollicking rock singles, "The Death of Me" and "HYPE."Both singles landed in the Billboard Mainstream Rock Top 40. Keifer's deep-seated roots shine through to the very core on RISE, something that was embedded at the very heart of his music created during the multiplatinum Cinderella days.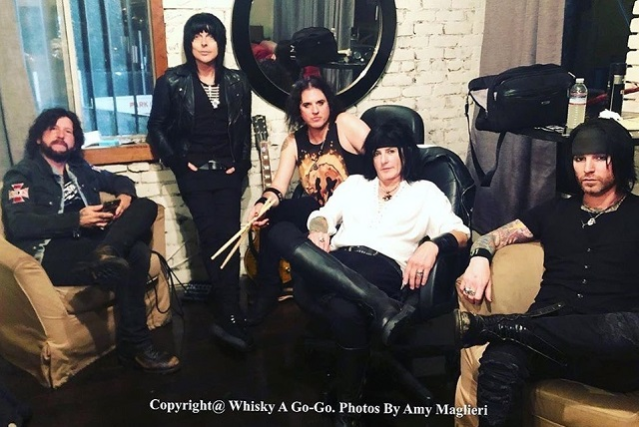 L.A. Guns
L.A. Guns got their start on the infamous Los Angeles, Sunset Strip. The band formed in 1986 and signed a record deal with Polygram Records in 1987 recording their 1st album that summer. The "Classic Lineup" of Steve Riley, Kelly Nickels, Mick Cripps, Tracii Guns and Phil Lewis have since sold over 6 1/2 million records, including 1987's "L.A. Guns", 1989's "Cocked and Loaded", both certified Platinum, and 1991's " Hollywood Vampires" that was certified Gold. "Cocked and Loaded" included the Kelly Nickels and Mick Cripps penned top 40 hit "Ballad of Jayne" A video package, "Love, Peace, and Geese" that included videos from the 1st three albums also went Gold. From the early 90's to the mid 2000's, L.A. Guns has continued to tour and release new music. The current lineup includes classic founding band members Steve Riley and Kelly Nickels, along with long time band member Scott Griffin on lead guitar and Kurt Frohlich on lead vocals and guitar. Following their successful performance at the M3 Festival in May of 2019, L.A. Guns signed with Golden Robot Records. The band went into the studio to record the new album "Renegades" in late 2019 for a 2020 release. In April 2020 L.A. Guns released the first single "Crawl" and followed that with the June release of the 2nd single "Well Oiled Machine". Both singles were well received , The new album "Renegades" was released in Nov 20 and is available on CD / Vinyl / Digital via Golden Robot Records.
Faster Pussycat
Sleaze: immoral, sordid, and corrupt behavior or material.

No band epitomizes Hollywood sleaze more than Faster Pussycat. Countless bands have adopted their look and demeanor in order to try and ride the Hollywood wave to success. Most fail. For those bands it's a costume…an act. For Faster Pussycat it's a way of life. They said it best in their own song "Sex, drugs & Rock-n-Roll" off their 2006 album "The Power and the Glory Hole". However don't be mistaken, they are much more than an image. First and foremost they are a rock n roll band that has put out consistently great records and given it all on stage, where it counts the most.

Singer Taime Downe formed the band in 1986, taking its name from the cult classic Russ Meyer film Faster Pussycat! Kill! Kill! In 1987 they released their self-titled debut album which went gold. The album was loaded with sexual innuendo and bravado and struck a nerve in the glam rock community, though they were always a little more down and dirty than glam. During that time they were interviewed and played two songs (Cathouse and Bathroom Wall) in the documentary film "The Decline of Western Civilization Part II: The Metal Years. The documentary captured the general vibe of the Sunset Strip bands during that time period, with Faster Pussycat being featured front and center.

In 1989 they released the album "Wake me when it's over", which spawned the massive top 25 hit single "House of Pain" propelling them beyond the sunset strip to worldwide acclaim. They received substantial airtime on MTV for the video and toured with some of the biggest bands in history: Guns n Roses, David Lee Roth, Motley Crue, Kiss, Alice Cooper and many more. They were able to reach fans all across the world and the sunset strip seemed endless as fans clamored for a taste of the famed Faster Pussycat sleaze. The album went gold and to this day many hail "House of Pain" as one of the greatest power ballads of all time. The band's line-up during this time was Taime Downe (vocals), Greg Steele (guitar), Brent Muscat (guitar), Kelly Nickels (bass) and Mark Michals (drums).

In 1992 the band released the album Whipped and toured in support of it. Following the tour the band broke up, with each member heading in separate musical directions.

Taime Downe decided to go in a more industrial rock direction working with the Chicago-based band Pigface, before relocating back to Los Angeles to form The Newlydeads, who would release three albums. Their self-titled debut, a remix album titled "Re-bound" and "Dead End".

In 2001 Taime Downe decided it was time to get Faster Pussycat back together to give the world another dose of the Hollywood Sleaze that had all but disappeared during the grunge era. Muscat and Steele rejoined the band along with The Newlydeads core members; Xristian Simon, Danny Nordahl and Chad Stewart.

Faster Pussycat quickly put out a collection of industrial remixes of the band's early songs produced by Downe and played to enthusiastic crowds around the world. During this time Muscat and Steele left again.

2006 saw the band's first full-length release in 14 years, "The Power & The Glory Hole" and proved that under Taime's leadership the band was in good hands. 2009 saw the release of a live album "Front Row for the Donkey Show". Both were put out by Full Effect and the reviews were positive.

In 2010 guitarist Ace Von Johnson joined Faster Pussycat cementing the current line-up. The interjection of fresh blood into the band was immediately noticeable as his high energy performance rejuvenated the band and their live performances. It was like 1987 again.

Faster Pussycat is currently working on a new EP and doing what they've always done, touring heavily, rocking the fuck out of every venue they play and keeping the spirit of Hollywood Sleaze alive and well.