About This Event
Sasha Alex Sloan Soundcheck VIP Package
Package includes:
One general admission ticket
Access to an intimate preshow soundcheck and Q&A with Sasha Alex Sloan
Group photo opportunity with Sasha
Limited edition signed Sasha Alex Sloan Poster
Exclusive VIP merchandise item
Commemorative VIP laminate
Tour merchandise shopping before doors open to the general public
Limited availability
I Blame The World VIP Package
Package includes:
One general admission ticket
Limited Edition Sasha Alex Sloan Poster
Exclusive VIP Merchandise item
Commemorative VIP laminate
Limited availability
--
This show currently has no COVID safety requirements for attendees. This is subject to change. If this changes we will be sure to update this page as well as notify all ticket buyers via email.
Artist Info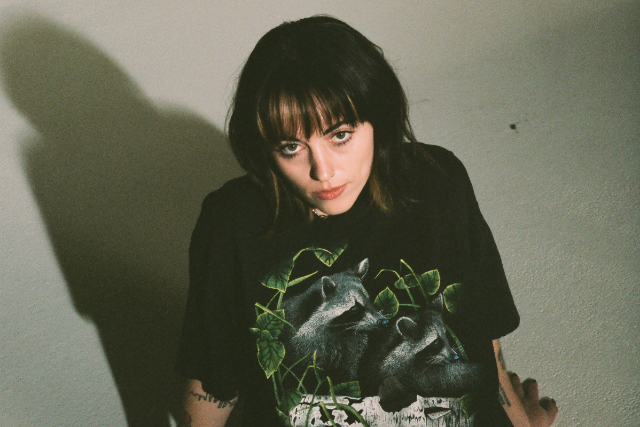 Sasha Alex Sloan
After emerging in late 2017 and appearing on a handful of high-profile collaborations, 26-year-old singer/songwriter Sasha Alex Sloan released her debut single "Ready Yet." She followed that up in 2018 with her first two EPs, Sad Girl and Loser. Her track "Normal" was heralded by Billboard as a "catchy introvert anthem." These emotionally-rich, left-of-center pop releases lead to her late night debut on The Late Show with Stephen Colbert in 2019 with a performance of her single, "Older." That year, Sasha sold out her first North American and European headline tours and released her third and final EP Self Portrait, which produced the single "Dancing With Your Ghost" which was ranked as Idolator's sixth best song on its "75 Best Pop Songs Of 2019. "Dancing with Your Ghost" has since amassed over 1 billion combined streams worldwide and over 6.9M video creations on Tik Tok. 2020 saw her score a #1 on the Dance Chart for "I'll Wait," a collaboration with international DJ, Kygo. In that same year, Sloan's critically acclaimed debut album Only Child was released and her single "when was it over" ft. Sam Hunt has made its way up the charts. Recently Sasha released "Love Runs Out" with Martin Garrix and G-Eazy, as well a collaboration with blackbear on his new single "ghost town". Sasha has established herself as an artist's artist – a true wordsmith who crafts potent melodies filled with poignant and honest lyrics.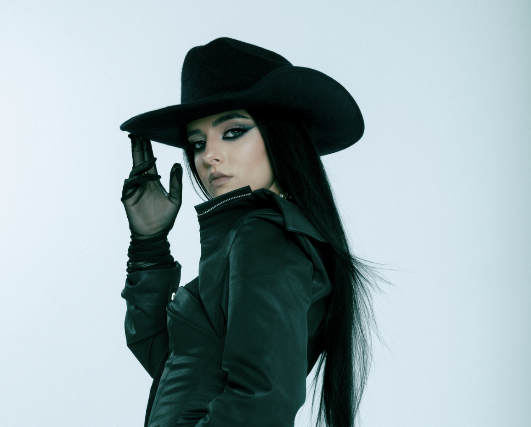 Jessie Murph
Born in Nashville, Tennessee yet raised in Alabama, Jessie's early life was spent bouncing between small town and moderately big city. Her family moved from Nashville when Jessie was five, first settling into Huntsville, Alabama and later moving to Athens. Growing up, Jessie pursued her passions for figure skating and cheerleading, all while secretly wanting to be a singer. With both parents being musicians, the dream of becoming a recording artist wasn't that far off.
It was when her family moved to Athens that there was a noticeable switch in lifestyle, one where women's roles were still viewed to be cooking and cleaning. By this point, Jessie was already building a buzz on TikTok, posting videos of her dancing to various songs and singing covers. Once her school caught wind of her growing online popularity, they started wrongfully punishing her for it, ultimately causing Jessie's family to relocate.
Not all was lost; the backwards society pushed Jessie further toward music, where she used songwriting to blast past the gender norms surrounding her former community. While Jessie is still young, she knows exactly who she is and the kind of music that she wants to make. "I always ask myself, 'Is this something that I would listen to?'" she says matter-of-factly. "Because the music I make is for girls and boys to scream to in their car, to cry to, and say 'fuck you' to. I make songs that say the things we always want to say, but don't."
slimdan
slimdan (Danny Silberstein) is a singer, songwriter, and multi-Instrumentalist. He co-wrote Sasha Sloan's "Older" (RCA) as well as working with her on her upcoming record. He has also written and co-produced 3 singles for Terrell Hines (Capitol) including his latest single "Get Up". Recent collaborations also include The Monsters & Strangerz, Mike Elizondo, Joe London, A R I Z O N A, FRENSHIP, Tobias Jesso Jr., THEY., VERITE, UPSAHL, Ethan Gruska, Dillion Francis, and Alunageorge, among others. Danny is based in Los Angeles.