About This Event
Lawrence VIP Experience
Includes:
Early entry
45-minute pre-show Meet & Greet including acoustic performance, Q+A, and other interactive activities/games
Exclusive VIP laminate
Signed poster
Group photo with all VIPs and Lawrence
MisterWives arts & crafts! VIP
Includes:
One GA Ticket
Access to a Q&A with MisterWives
Build Your Own Bracelet with MisterWives and other VIP patrons
One MisterWives Bracelet Set
One Group Photo with MisterWives and other VIP patrons
One Autographed Commemorative VIP Laminate
Early Entry (where available)
First-Access Merchandise Shopping (where available)
--
This show currently has no COVID safety requirements for attendees. This is subject to change. If this changes we will be sure to update this page as well as notify all ticket buyers via email.
Artist Info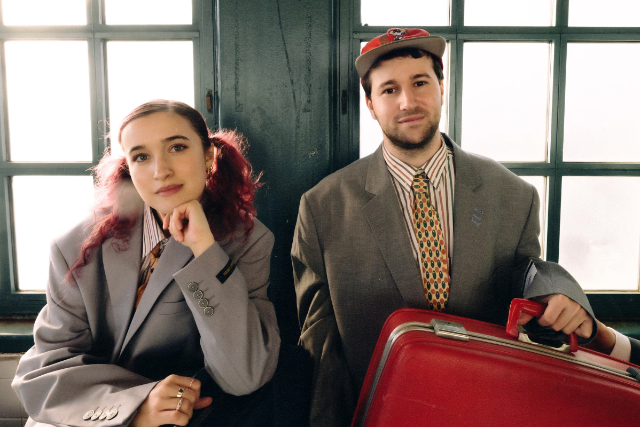 Lawrence
"The brother/sister musical phenomenon you need to hear." - Affinity
"Lawrence is already a force to reckon with — and they're only getting started." - LadyGunn
"Each [song] was keyboard-driven, energetic and featured the mind-blowing vocal arrangements of Clyde and Gracie." - Pancakes and Whiskey
"If this groovy corner of the New York City scene is going to take the world by storm, Lawrence may well be its best bet for the future." - Live For Live Music
"The rich nine-piece arrangements pay tribute to Motown, Muscle Shoals, and everything in between…" - Relix Magazine
"Soul-Pop duo on the edge of a breakthrough." - Popdust
"Lawrence is carefully carving out a place for themselves in pop music and redefining the genre along the way." - Femme Riot
Performances on The Today Show & NBC's Last Call with Carson Daly.
As NPR writes, "siblings Clyde and Gracie Lawrence are not your typical pair." Clyde Lawrence and Gracie Lawrence have been writing songs and listening to countless Stevie Wonder, Randy Newman, and Aretha Franklin records in their family's New York City apartment since they were little kids. After years of playing together, they officially created Lawrence, an eight-piece soul-pop band comprised of musician friends from childhood and college. The band has since gained a devoted following for its high-energy, keyboard-driven sound, which features tight, energetic horns and explosive lead vocals.
In July 2021, Lawrence released their new album, Hotel TV, and became the first band to release music under Beautiful Mind Records, the label of Grammy-winning producer/songwriter/artist Jon Bellion, who co-produced and co-wrote the songs on the album along with Clyde, Gracie and their bandmates Jordan Cohen and Jonny Koh. The tracks on Hotel TV have garnered tens of millions of streams across all platforms and have had multiple viral moments on Tik Tok and Instagram. Most recently, the album's lead single, "Don't Lose Sight," is currently featured in an international Microsoft commercial, which has propelled it into the Top 20 on the USA Shazam Pop Charts and has led it to begin receiving airplay on Top 40 radio stations across the country.
Touring has been a key component of the group's rise to success: The release of Hotel TV was supported by the Hotel TV Tour in Fall 2021, a 30-city tour across major cities in North America, including sold out shows at Terminal 5 in New York City, House of Blues in Chicago, and two nights at the Royale in Boston, among others. The group has toured with acts such as Lake Street Dive, Vulfpeck, Jon Bellion, Jacob Collier, Soulive, O.A.R., and Bernhoft, and has appeared at major festivals including Bonnaroo, Outside Lands, Firefly, Okeechobee, Hangout, and Summerfest. They will be performing at Coachella in April 2022.
The signing to Beautiful Mind followed the release of Lawrence's sophomore album, Living Room. Upon its release in September of 2018, Living Room promptly reached #2 on the iTunes R&B/Soul chart, earned a featured placement on Spotify's "New Music Friday" playlist, and led the band to its late-night television debut on NBC's Last Call with Carson Daly. The album ranges from R&B/funk feel-good pop songs to soulful and cinematic ballads. Co-produced by Brooklyn-based producer Eli Crews, Living Room chronicles the trials and tribulations of growing up, including break-ups, make-ups, a family loss, and the attempt to find harmony between excitement, anxiety, melancholy, and empowerment. Sonically, the album combines elements of Lawrence's old and new influences by mixing live with electronic, analog with digital, and meticulousness with spontaneity.
Lawrence first rose to prominence in 2016 when they released their debut LP Breakfast (2016), which received attention and praise from a variety of sources ranging from NPR's All Things Considered to Steph Curry's social media. Produced by Grammy-winner Eric Krasno (Lettuce/Tedeschi Trucks/Soulive), Breakfast includes guest performances by NYC soul/funk mainstays Adam Deitch (Lettuce), Cory Henry (Cory Henry & the Funk Apostles, Snarky Puppy), and Maurice "Mobetta" Brown (Anderson .Paak, Tedeschi Trucks Band).
In addition to the band, Clyde and Gracie have also amassed considerable resumes with other artistic pursuits. Clyde has written songs and score for film and television, including Disney's Noelle (2019), Steven Spielberg's Animaniacs (2020), Landline (2017), The Rewrite (2015), Music and Lyrics (2007), and even Miss Congeniality (2000), for which he wrote the theme song at age 6. Gracie is an accomplished actress, appearing most recently in the Showtime drama Billions and the CBS All-Access murder mystery One Dollar. Gracie has also appeared on Broadway in Brighton Beach Memoirs (2009), in films such as The Sitter (2011) and Did You Hear About the Morgans? (2009), and in TV shows including The Good Wife (2012), The Americans (2014), and Younger (2015).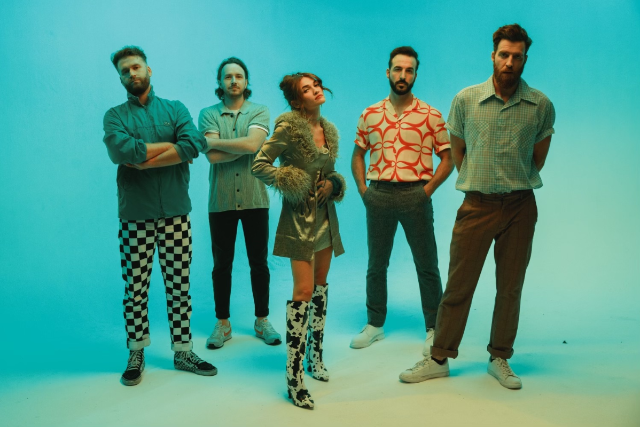 MisterWives
An intensely personal reflection on growth in unexpected places, MisterWives' latest album SUPERBLOOM marks a moment of major transformation for frontwoman Mandy Lee and her bandmates: Etienne Bowler (drums), William Hehir (bass), Marc Campbell (guitar), and Mike Murphy (saxophone). The New York City-bred band's third full-length, the 19-track epic finds MisterWives greatly expanding their already-adventurous sound, introducing new textures and colors to their magnetic form of indie-pop. On the album's soul-stirring title track, MisterWives close out SUPERBLOOM with a moment of pure triumph and a profound sense of possibility. With its chorus including a lyric Lee later adopted as a mantra in times of self-doubt ("I deserve congratulations, 'cause I came out the other side"), "SUPERBLOOM" draws much of its power from its graceful arrangement of so many potent elements: soulful horns and luminous piano melodies, hard-hitting rhythms and gospel-choir harmonies. That joy ultimately infuses all of SUPERBLOOM, instilling even the most anguished songs with an irrepressible radiance and warmth. And in sharing personal struggle with so much honesty and open-heartedness, MisterWives hope to spark a similar courage in each listener.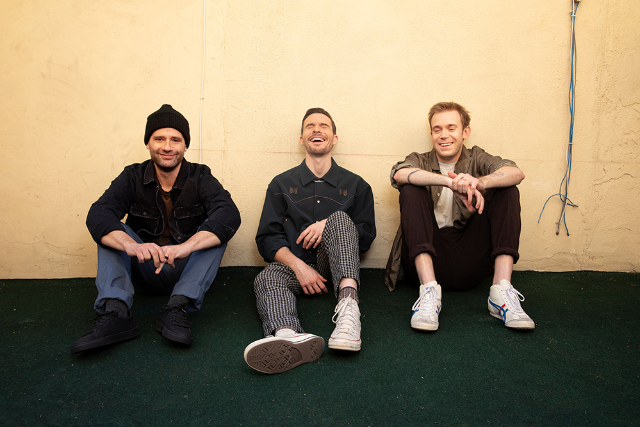 Winnetka Bowling League
Winnetka Bowling League's debut single "On The 5," a love letter to the baked asphalt of a California freeway, perfectly encapsulated the melancholy of a past romance conducted under blistering sunshine. The track, released at the tail end of the summer, was an immediate hit at college radio where it spent three weeks in the top 5, was playlisted on Sirius XM's' AltNation, and has received over 1,000,000 streams to date. Not bad for the first release from a newly formed band of musical compadres named for their singer's bowling league in the San Fernando Valley. Definitely the first time you've heard "non fat" rhymed with "Prozac," "Kombucha," their new track, is another end-of-a-relationship anthem. Winnetka Bowling League's penchant for cars and freeways continues, but instead of "On The 5"s "'92 Subaru," the protagonist of "Kombucha" is ending a relationship before hitting the road in "my Honda on the 101." Directed by Zach Sekuler, the video takes place in the Elliott Salter Pawn Shop in West Hollywood.
The latest EP Congratulations is available now. The EP was written and produced by Koma, the band's lead singer and front man, an award-winning performer, songwriter and producer who has worked with a diverse range of artists including Bruce Springsteen, Demi Lovato, Tiësto, Ryan Tedder, RAC, The Knocks, Shania Twain, Kelly Clarkson and more.