About This Event
--
This show currently has no COVID safety requirements for attendees. This is subject to change. If this changes we will be sure to update this page as well as notify all ticket buyers via email.
Artist Info
BANKS
A singer/songwriter who crafts moody, alternative pop with shades of contemporary R&B, Banks emerged in the early 2010s with a handful of downtempo, alt-R&B tracks that helped build a cross-genre audience. Her 2014 gold-certified debut, Goddess, peaked just outside the Top Ten on the Billboard 200, while her follow-up, The Altar, maintained her placement in the chart's upper reaches. In 2019, she expanded her sound palette with her adventurous third LP, III. She continued with 2022's Serpentina.
Jillian Rose Banks started writing as a teenager in her native Tarzana, California after a friend gave her a keyboard. For years, she wrote and played as a personal release, but she uploaded "Before I Ever Met You" -- a sleek, low-key track that sounded like the work of someone who had grown up listening to Fiona Apple and Massive Attack -- in early 2013. Within a matter of months, the Los Angeles native was releasing singles for Good Years (in the U.K.) and the reactivated Harvest (in the U.S.), including "Warm Water" (produced by Totally Enormous Extinct Dinosaurs) and "Fall Over." That September, she released a four-track EP, London, as she was opening for the Weeknd during a North American tour.
Her full-length debut, Goddess, which featured collaborations with producers Justin Parker and Shlohmo and additional work with Totally Enormous Extinct Dinosaurs, arrived in September 2014 and debuted at number 12 on the Billboard 200 chart. Harvest issued a large collection of remixes as a digital download in 2015. The following year saw the release of her much-anticipated sophomore full-length, The Altar, which featured the singles "Fuck with Myself," "Gemini Feed," and "Mind Games." The set peaked at number 17 on the Billboard 200. A fourth single, "Underdog," followed in 2017. Banks returned in early 2019 with the synth-heavy single "Gimme," produced by Hudson Mohawke. That track landed on her aptly titled third studio album, III, which was released in July. Additional contributors included Francis and the Lights on "Look What You're Doing to Me" and producer Paul Epworth (Adele, Rihanna) on the magical "Hawaiian Mazes." A short EP, Live and Stripped, arrived in 2020.
Banks soon kicked off her next album cycle with 2021's "The Devil" and "Skinnydipped," which landed on her fourth full-length, 2022's Serpentina. Tied to themes of shedding old skin and embracing the new, the album was recorded during her months of pandemic isolation.

- from allmusic.com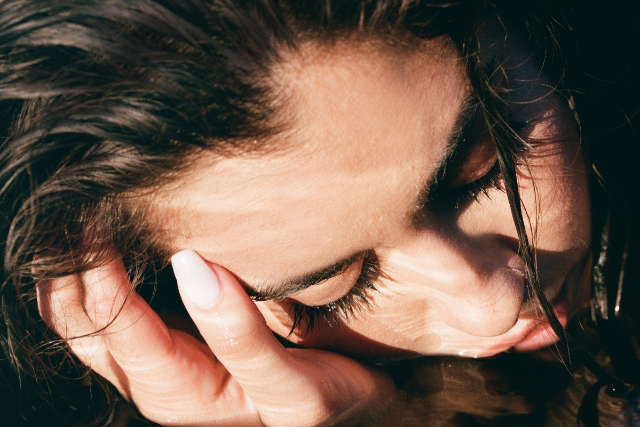 Lauren Jauregui
You can hear, see, and feel Lauren Jauregui's musical evolution. The world met the multi-platinum Cuban-American singer and songwriter as one-fifth of the award-winning, arena-filling, and chart-dominating Fifth Harmony.
She dropped her first solo single "Expectations" during 2018, generating over 100 million streams. She also contributed "Invisible Chains" to Birds of Prey: The Album. In 2021, she released a new song, "Temporary" in collaboration with a mental health initiative sponsored by Ad Council.
She also actively speaks up for social justice initiatives, including human rights, women's and LGBTQ+ rights. Lauren embraces freedom of expression both personally and creatively on her 2021 independent debut, PRELUDE. Lauren showcases every side of herself with no shortage of spirit, sensuality, style, and soul, delivering an unfiltered and undeniable depiction of who she is.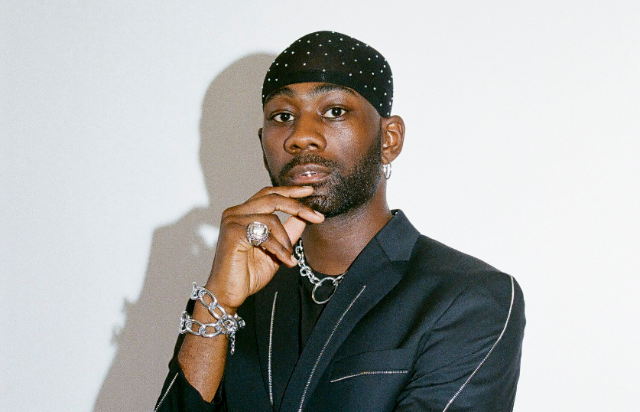 Samoht
Samoht is a child of the ancestors—past, present and the future wrapped up all into one. Born a 90s kid in Wilson, North Carolina, Samoht is product of a musical family consisting of a mother who played multiple instruments at his childhood church. Naturally, Samoht joined the children's choir at the urging of his grandmother, cultivating a voice that now heals the brokenhearted and elevates the minds of others. Samoht's biggest influence is nature. The sound of the animals, the wind as it tickles the leaves on the trees and the white noise that permeates through the silence of the night all ignites his creative process. That didn't change once he moved to New York City, releasing projects, "Mxxn Wave" & "OMEN" in 2018 with a 5th record, dubbed "exit" in rotation in 2019. In the midst of sonic pollution that plagues millennials, Samoht is a breath of fresh air, honoring traditional R&B. But, it's his alternative approach that will keep audiences craving his ear candy. 
 
 https://www.samohtmusic.com/