About This Event
--> LIVE STREAM LINK HERE <--
We want everyone to have a good time in their costumes but we do have some rules everyone must follow. See below.
Costume Policy:
No nudity (no exposed nipples, underboob, buttox)No fake or real weapons
No full headed masks or fully painted faces (must be able to match your face to your ID)
No long chains
No whips
No glowsticks or LED poi
--
This show currently has no COVID safety requirements for attendees. This is subject to change. If this changes we will be sure to update this page as well as notify all ticket buyers via email.
Artist Info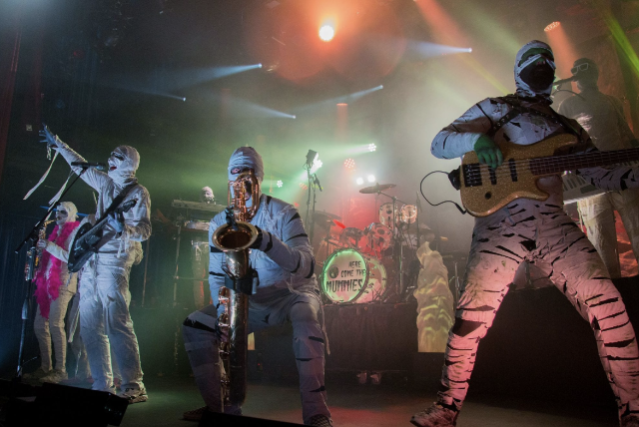 Here Come the Mummies
Here Come the Mummies is an eight-piece funk-rock band of 5000 year-old Egyptian Mummies with a one-track mind. Their "Terrifying Funk from Beyond the Grave" is sure to get you into them (and possibly vice versa).
Since their discovery HCTM has been direct support for P-Funk, Al Green, Mavis Staples, KC and the Sunshine Band, and Cheap Trick; rocked Super Bowl Village; become a regular on The Bob and Tom Show; played massive festivals like Summer Camp, Common Ground, Voodoo Fest, Musikfest, Suwannee Hulaween, and Riverbend; and sold tickets by the thousands across large swaths of North America.
Maybe that's why the ladies (and some dudes) can't stop losing their minds over these mayhem-inducing mavens of mirth.
Some say they were cursed after deflowering a great Pharaoh's daughter. Others claim they are reincarnated Grammy-Winning studio musicians. Regardless, HCTM's mysterious personas, cunning song-craft, and unrelenting live show will bend your brain, and melt your face. Get ready, for
Here Come The Mummies
.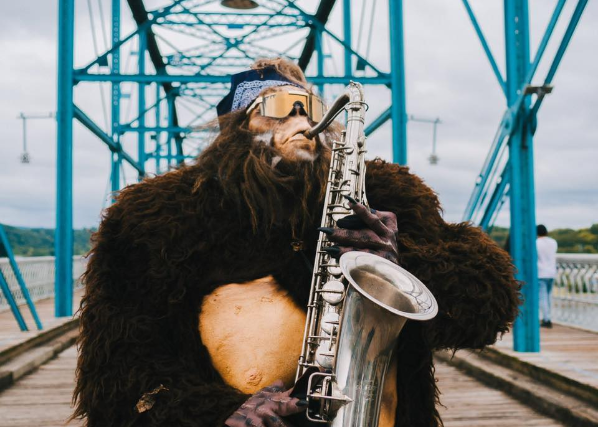 Saxsquatch
Believe in yourself even when no one else does.