About This Event
This Sibling Rivalry has reached a new dimension in a multimedia extravaganza that takes us through the television tubes on a quest to settle the ultimate dispute. Sit back, relax and don't touch that remote because this is a battle royale of lip-syncs, costume changes, and low blows you do not want to miss. Are you team Bob or team Monét? Get your tickets now and tune in to the in-person Pay-Per-View event of the year.
VIP Upgrade packages available at
obsessedwith.co
*This show may contain adult themes and language.
--
This show currently has no COVID safety requirements for attendees. This is subject to change. If this changes we will be sure to update this page as well as notify all ticket buyers via email.
Artist Info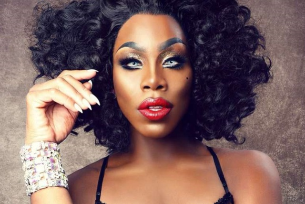 Monet X Change
MONÉT X CHANGE IS A BORN AND BRED NEW YORK CITY ENTERTAINMENT SPITFIRE NOW APPEARING ON RUPAUL'S DRAG RACE SEASON 10.
KNOWN FOR DELIVERING ENERGETIC AND SHOW-STOPPING PERFORMANCES, MONÉT'S SHOWMANSHIP IS A REFLECTION OF HER TIRELESS WORK ETHIC TO CULTIVATE AND PERFECT HER IMMACULATE LIP-SYNCING SKILLS, COMEDIC CHOPS, AND (MOSTLY) PITCH-PERFECT LIVE VOCALS. ACCUSTOMED TO THE LIMELIGHT, MONÉT'S DILIGENCE HAS HER SITTING AT THE TOP OF THE NYC NIGHTLIFE SCENE AND BRINGING HER FRESH SPIN ON DRAG ALL ACROSS THE GLOBE.
MONÉT'S HILARIOUS AND OFTENTIMES SOCIOPOLITICAL DIGITAL CONTENT IS SPREAD ACROSS VARIOUS SOCIAL MEDIA PLATFORMS INCLUDING FACEBOOK, INSTAGRAM, YOUTUBE & GRINDR.