About This Event
This show currently has no COVID safety requirements for attendees. This is subject to change. If this changes we will be sure to update this page as well as notify all ticket buyers via email.
--
VIP 1: Meet & Greet Tickets Includes:
1 GA ticket to the show
Early Entry to the venue (cut the line)
1 Meet & Greet with Yung Gravy & bbno$
1 picture with Yung Gravy & bbno$
1 autographed item from Yung Gravy & bbno$
An exclusive piece of merchandise
A pre-show experience with Yung Gravy & bbno$

VIP 2: Early Entry Package Includes:
1 GA ticket to the show
Early Entry to the venue (enter before regular ticket buyers)
An exclusive piece of merchandise
A pre-show experience with Yung Gravy & bbno$
Artist Info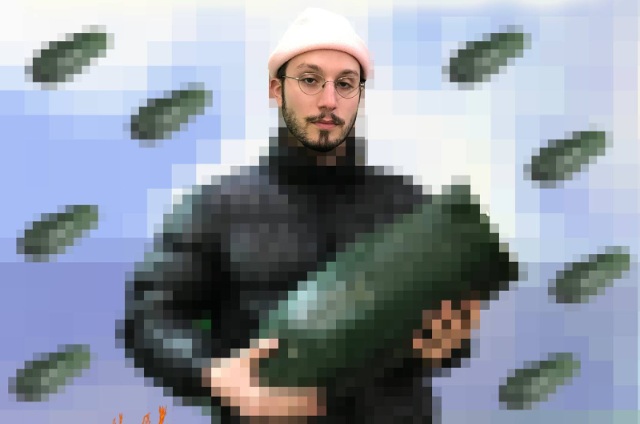 bbno$
Born and raised in Vancouver and homeschooled until his sophomore year, Alex Gumuchian p.k.a. bbno$ has always had a knack for doing things differently. In 2014 after meeting a new friend in his first year of college, bbno$ and his friends started a multimedia collective who shook up the local music and fashion scene. After the group disbanded, bbno$ went on to get his degree in Kinesiology at the prestigious University of British Columbia, honing his musical prowess during his spare time. By 2017 bbno$ had already built a cult following internationally, playing his very first sold out tour in China. Since then the 24 year-old cemented his legacy as one of the most forward-thinking and innovative independent hip-hop artists and shows no signs of slowing down.

Growing up homeschooled with a photographer brother and an academic sister, bbno$ has always had a unique methodical approach to his artistic and entrepreneurial practices. Long before starting to make music, you could find bbno$ coming up with new and creative ways to succeed in video games and school. After finding hip-hop he was able to channel his ingenuity into building a name for himself in the Soundcloud scene and fostering a community like minded creatives and forging a long-standing artistic relationship with artist Yung Gravy and popular Youtube personalities.

Having recently earned his Bachelor of Sciences with four world tours and two albums under his belt, bbno$ is poised to take his career to the next level. Off the back of his latest hit single Lalala and a record-setting 44 million stream month, he is set to release his third album and embarque on a North American tour at the end of August. Having amassed well over 350 million streams globally since debuting in 2016, bbno$'s story is a true testament to the potential of self-promotion. His unrelenting work ethic along with his out-of-the-box creative approach and tenacious charisma demonstrates that there is still space for independent boundary-pushing artists in today's saturated music market.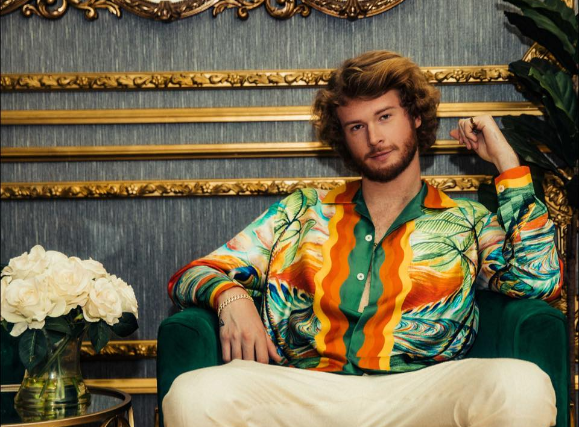 Yung Gravy
A smooth but irreverent rapper from Minnesota, Yung Gravy achieved viral success in the late 2010s with a self-made style that blended trap beats with samples from various retro styles including doo wop and '50s pop. Songs like "Mr. Clean" and "1 Thot 2 Thot Red Thot Blue Thot" put him on the cultural pop map and earned him a deal with major-label Republic Records, which issued his debut full-length, Sensational, in 2019.
Mr. CleanYung Gravy was born Matt Hauri in Rochester, Minnesota in 1996. While attending college in Madison, Wisconsin, Hauri began rapping for fun at parties and in other low-key social situations, inspired by both old-school and newer rappers. In 2016, he quit his job and spent months self-recording songs, uploading his first song, "Karen," attracting a quick online buzz. His first EP, Mr. Clean, was released later that year. The doo wop samples and trap rhythms of his song "Mr. Clean" inspired multiple fan videos, some of which went viral. He followed up with his own video for the song in October of 2017 and it also went viral, racking up millions of views in a few months. That year saw plenty of new music from Yung Gravy, including three EPs -- Thanksgiving's Eve, Yung Gravity, and Baby Gravy. He began 2018 with the release of single "1 Thot 2 Thot Red Thot Blue Thot," a song with his increasingly signature lyrics and beats built on retro-sourced samples. His fame grew, and early tours resulted in sold-out shows and legions of new fans.
After signing with Republic, Yung Gravy made his major-label debut with the Snow Couger EP then rounded out his banner year by teaming up with Atlanta-based rapper Lil Baby for the single "Alley Oop." Led by the single "Magic," his Republic-issued full-length debut, Sensational arrived in May 2019. - allmusic.com