About This Event
Brian Culbertson Soundcheck Experience Package
Includes:
One (1) Seat in Rows 2-6
Invitation to Soundcheck Viewing
One (1) Signed Tour Poster
Crowd-Free Merch Access

--
This show currently has no COVID safety requirements for attendees. This is subject to change. If this changes we will be sure to update this page as well as notify all ticket buyers via email.
Artist Info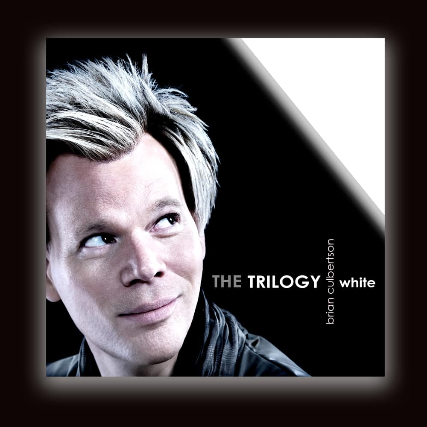 Brian Culbertson
Over the course of crafting a 20-album catalogue and architecting more than 30 Billboard No. 1 singles as a multi-instrumentalist, songwriter and producer, Brian Culbertson has charted his own unique course in music. Label him jazz and he makes a funk record. Call him an R&B artist and he drops an acoustic jazz trio collection. Brand him pop and he creates a 32-minute New Age opus. And you'd be hard pressed to name another instrumentalist of his ilk who can mount an elaborately designed concert production that will keep him on the road for three consecutive months.
Culbertson burst onto the scene in 1994 with a chart-topping album that he recorded in his college apartment featuring keyboard-led contemporary jazz tracks. "Long Night Out" landed him a lengthy record deal and signaled that a star was born.
Flash forward to present day, his aptly titled "XX" album – those X's are Roman numerals – finds Culbertson making a record unlike any of his previous releases because of its diversity. "It's a mix of things that I've done throughout my twenty records. There's a lot of funky instrumentals, some pop-sounding tracks, a couple slow jams, straight-ahead jazz, gospel, some vocals, lots of horns and some straight-up FUNK!" said the Chicago-based Culbertson. "The album is very much a mixture of some modern sounding programming along with live instruments, too. Real drums on almost everything mixed with programming. Definitely a cool sound."
Recreating that cool sound live for fans is the best part as Culbertson and his band embark on The XX Tour, playing more than 70 concerts around the US (now postponed until Spring of 2021). In addition to performing much of the new album, the setlist includes cuts from Culbertson's hit-filled songbook along with a segment showcasing songs from "Winter Stories," an album released last fall that placed him in an acoustic jazz trio setting for the first time. An exuberant performer, Culbertson spends months in preproduction meticulously working to create stunning visuals - staging, lighting, wardrobe and effects – in order to put on a mesmerizing show each time he takes the stage.
Possessing style, panache and a savvy business mind capable of moving the needle in music and beyond, Culbertson founded and curates the annual Napa Valley and Chicago Jazz Getaways, which have attracted guests from all over the globe to experience his premier events.
Whether you're listening to music from "XX" on record or live in concert, you're hearing an eclectic, entertaining and engaging set from an artist at the peak of his power.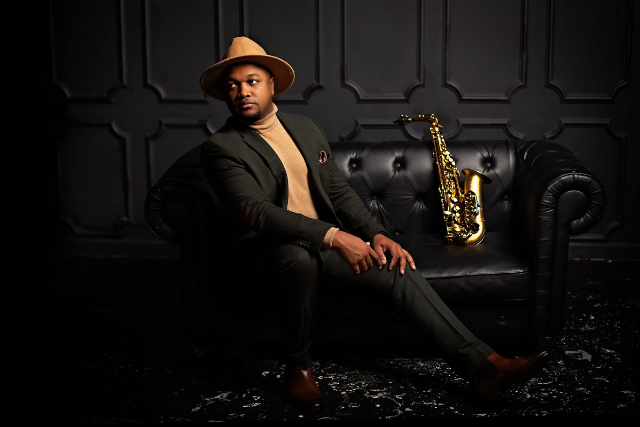 Marcus Anderson
The Grammy and Stellar Award Nominated artist is an incredible act and one worth watching, saxophonist Marcus Anderson is the golden child shining among stars. With 13 studio albums on his list of accomplishments, the fusion jazz artist brings R&B, Pop, Rock and Funk to make music that puts listeners in another atmosphere. Charting number one in both categories of Billboard's Smooth Jazz and Sirius XM's Watercolors with numerous hits the Spartanburg, SC native is delivering major music in a humble way. His work with the late Prince and the New Power Generation led him to join stages with the likes of CeeLo Green, Judith Hill, Stevie Wonder, and Liv Warfield just to name a few, where he had become a key contributor in these touring band. Prince also featured Marcus on his last release Hit N Run Phase 2, playing on "Revelation" and "Look at Me Look at You".
Anderson is an act that puts on a show for and with household names. Whether he is performing for dignitaries such as President Barack Obama, Jesse Jackson and Hillary Clinton or blazing the stage with Sheila E., Anthony Hamilton or Miguel in a collaborative effort, Anderson is always the man of the hour, delivering stellar musicianship every time. Stevie Wonder, CeeLo Green, Lailah Hathaway, Eric Benet, Brian Culbertson, Jennifer Holiday are just a few out of the numerous world-renowned artists that Anderson has opened for and with whom he has shared the stage.
Both near and far, audiences of all musical tastes have made their way to hear Marcus Anderson and his band "The Creatives". He and his band present a show in which no other instrumentalist has ever brought to the stage. High-spirited and welcoming, Anderson is a multi-instrumentalist who is not afraid of "giving it his all" He's a fan-favorite at highly recognized festivals such as Essence Music Festival, Catalina Island Jazz Trax Festival, Seabreeze Jazz Fest and many more. He has also appeared with headliners on top-ranking shows like The Tonight Show, Arsenio Hall, Jimmy Kimmel Live! and Jimmy Fallon.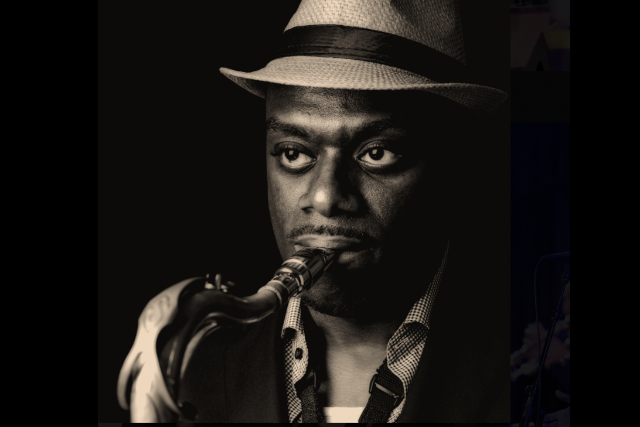 Marqueal Jordan
A Los Angeles native who spent his teen years in Kansas City, KS, Marqueal has been based in the music-rich city of Chicago since 1995. Moving to the Windy City after earning a Business Administration degree at the University of Kansas, Marqueal began paying dues by playing gigs in every musical style imaginable. In those early years, he earned his reputation as a seasoned and magnetic performer. Marqueal was the front man for the critically acclaimed local original band, Fat Time, and a member of the spin-off band, Starcandy. By the early 2000's, he was highly in demand to perform with the top musicians and bands in the city.

In 2008, Marqueal met Smooth Jazz star Brian Culbertson. Impressed by his playing and singing, Brian offered Marqueal a spot in his touring band. Over the next 10 years, Marqueal traveled the world with Brian, appeared in two DVDs, and was featured on four albums. The exposure gave him the confidence and desire to become a solo artist.
Marqueal's solo debut album, Catalyst, was released in October 2013. It helped to establish him as an emerging artist in Smooth & Contemporary Jazz. After leaving Brian Culbertson's band in the summer of 2018 to focus on his solo career, he recorded his second project, Intention & Purpose. Released in February 2019, the album is a musical journey through Contemporary Jazz, Soul/R&B and Hip Hop, and it showcases his growing skills as a songwriter, arranger and producer. The album yielded two Top 20 hits on the Billboard Smooth Jazz Singles Chart, "If You Only Knew" and "The Edge". Currently, Marqueal is putting the finishing touches on his third solo album, All We Have Are Moments. After several delays, the album will be released in early 2022. The album's lead single, "Last Call", was released in March 2021 and was well received by SiriusXM Watercolors and Smooth Jazz Radio. To support the album, Marqueal will be rejoining Brian Culbertson on tour as a featured Special Guest in 2022, as well as touring on his own.

In addition to leading and touring with his own band, Marqueal occasionally tours with The Legendary Isley Brothers and the prodigious Guitarist/Vocalist Isaiah Sharkey. He has also shared the stage with some of the greats in music, performing with legends such as: Gerald Albright, Patti Austin, Peabo Bryson, Jonathan Butler, Will Downing, George Duke, Candy Dulfer, Floetry, Aretha Franklin, Larry Graham, Buddy Guy, Lalah Hathaway, Al Jarreau, Joe, KRS-One, Kenny Lattimore, Maysa, Frank McComb, Marcus Miller, Najee, Mike Phillips, Eric Roberson, David Sanborn, Jill Scott, Sy Smith, and Kirk Whalum. In Chicago, he still performs locally with Brother John Kattke and Midnight Sun Band. Marqueal also collaborates with Chicago-based artist/producer DJ I.N.C., and has been featured on numerous projects of I.N.C.'s since 2000.

Marqueal was proud to be recognized by the Chicago Defender as a Man Of Excellence in 2014. Father, mentor and friend to many, Marqueal Jordan is a humble man who is focused on achieving greatness through his music and his deeds.