About This Event
Silversun Pickups Physical Thrills VIP Package
One general admission ticket
Early entry into the venue
Access to an intimate preshow soundcheck party with Silversun Pickups
Limited edition lenticular Physical Thrills poster: autographed by Silversun Pickups
Specially designed Silversun Pickups tote bag
Commemorative VIP laminate with lanyard
Limited availability
--
This show currently has no COVID safety requirements for attendees. This is subject to change. If this changes we will be sure to update this page as well as notify all ticket buyers via email.
Artist Info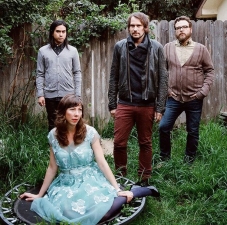 Silversun Pickups
Silversun Pickups, which includes lead vocalist and guitarist Brian Aubert, bassist Nikki Monninger, drummer Christopher Guanlao & keyboardist Joe Lester, have always considered their sonic density a source of pride: The Los Angeles band's four studio albums reveal additional sonic gifts with each subsequent spin. Their fifth album, Widow's Weeds, is no different.
For the album, Silversun Pickups enlisted a long-time friend: producer Butch Vig. He and mixer Billy Bush helped Silversun Pickups craft a confident, extroverted album, and recording with Vig surpassed the band members' already-high expectations. "It was very collaborative with him," Monninger says. "He's such an easygoing person, and he put everybody at ease."
Despite the halcyon studio time, the band members were wrestling with challenges in their personal lives. Aubert found himself in an extremely dark place. As a result, he fell into a deep depression. "I didn't know how to get out of it," Aubert says. His solution was getting treatment and getting sober, which immediately improved his mental health and creative outlook.
Unsurprisingly, Aubert also had a much different perspective on his Widow's Weeds lyrics post-treatment. "The record does have a mourning vibe, but it's not sad," he says. "It's change. It's growing up and moving on and letting go of things." Widow's Weeds ends up being about rebirth and renewal, facing darker elements of the soul head-on, and choosing to either engage—or leave them behind.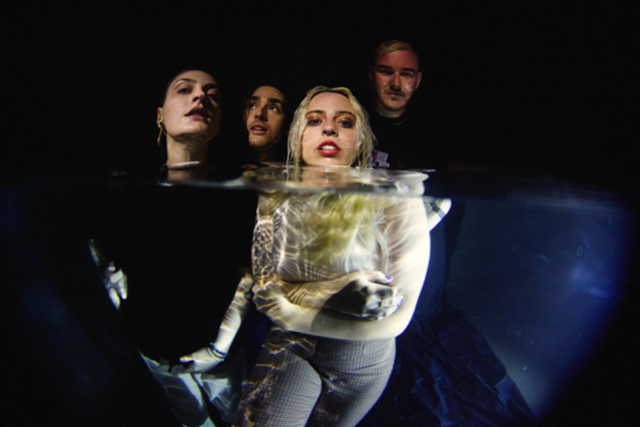 Eliza & The Delusionals
Fresh off the back of releasing their addictive single 'YOU' and making their return to live stages with THE VANNS, Eliza & The Delusionals return with more new music to satiate fans and newcomers alike.
The band's latest single, 'SAVE ME' comes wrapped up in the brand of '90s / early '00s nostalgia they have endeared themselves to audiences with, while layering their own flair throughout. With 'SAVE ME', the group steps things up once again: the vocals swirl and filter through a dream haze of an arrangement beautifully, producing a sense of yearning that's irresistible to listen to.
Written by Eliza Klatt and Kurt Skuse between sessions in Los Angeles with songwriter, musician and producer Keith Harris (Black Eyed Peas, Madonna) and then at their home studio in Australia, 'SAVE ME' changed all but slightly from its origins to the final version we're hearing today.
'SAVE ME' was recorded in Brisbane, between Airlock Studios and the studio of award winning producer and engineer Kon Kersting (Tones And I), who was with Eliza & The Delusionals each step of the way. Also working with Leon Zervos (Troye Sivan, Holy Holy) on mastering, the sound Eliza & The Delusionals have continued to hone with this new song is gorgeous, glossy and refined.