About This Event
Jinjer w/ support from P.O.D., Malevolance, Space of Variations

*All support acts are subject to change without notice.

P.O.D. Meet & Greet Experience
-One general admission ticket
-Early entry into the venue
-Exclusive Meet & Greet with P.O.D
-Personal Photograph with P.O.D
-Limited Edition Collectors Coin (exclusive to vip only!)
-Official Meet & Greet laminate with lanyard, autographed by P.O.D
-Limited availability

--
PLEASE RIDESHARE - Parking is limited around the venue. We strongly recommend using rideshare apps like Uber or Lyft for transportation to and from the venue. There is a designated rideshare pick up / drop off location near the entrance for your convenience.

This show currently has no COVID safety requirements for attendees. This is subject to change. If this changes we will be sure to update this page as well as notify all ticket buyers via email.
Artist Info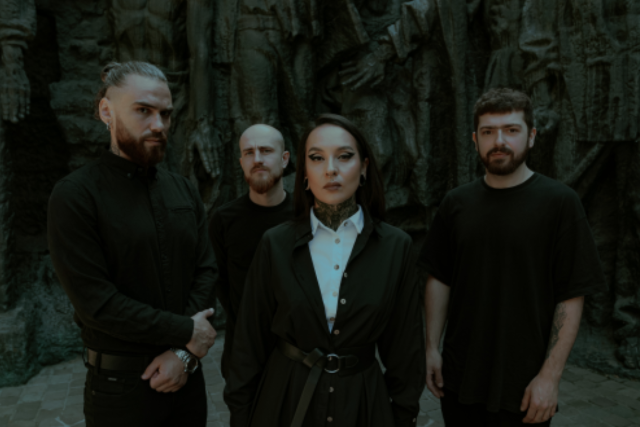 Jinjer
Through their relentless hard work, non-stop touring and critically acclaimed /chart-breaking releases gaining over 250M streams/views across all platforms globally – JINJER are truly one of modern metal's hottest and most exciting bands around today. The band has become synonymous with doing things their own way and breaking every rule in the Heavy Metal handbook- which they made loudly clear on their hugely successful fourth studio album: WALLFLOWERS.
In less than12 years, the four-piece Progressive Groove metal wrecking machine known as JINJER have carved their very own place in the Metal landscape. Hailing from Donetsk but now based in Kiev, this Ukrainian musical oddity formed in 2009 but consider the official start of the band with the addition of the incredible vocalist and Femme Fatale Tatiana Shmayluk in 2010. The band labored intensively and honed their sound in practice rooms and local stages relentlessly, culminating in their now cult debut album release INHALE, DO NOT BREATHE in 2012 and winning Best Ukrainian Metal Band in 2013. They would be awarded this prize again a few years later.
While most bands from a country not exactly known for it's Heavy Metal exports would be content to enjoy the recognition gained in those first few years, it was clear that JINJER craved more and were willing to go the distance to make this happen. It was this attitude and clear vision that saw the band quickly write and release their second album CLOUD FACTORY in 2014, and venture into
the international touring market for the first time, booking their own shows and building their reputation face to face, fan to fan and more importantly under their own terms.
It was this intensity that caught the attention of Napalm Records, who quickly signed JINJER, leading to the release of their critically acclaimed third album KING OF EVERYTHING in 2016, as well as the game changing single video for PISCES, which gained the band new fans, millions of views/streams and countless reaction videos on Youtube. KING OF EVERYTHING showcased the musical prowess and growth of the entire band while opening the floodgates to a bigger International touring circuit which JINJER gladly took advantage of. By the end of nearly two years of non-stop touring in Europe, JINJER added new territories such as Israel, Philippines, United Arab Emirates, United Kingdom, America, Canada and most of Latin America, while sharing the stages and touring with the likes of Arch Enemy, Cradle Of Filth and DevilDriver.
Somewhere between touring vans, visa applications, and flights to new tour destinations, JINJER buried themselves in the rehearsal room to compose 5 brand new tracks for what would become the MICRO EP, written not only for the fans but for themselves, as they needed something new to keep their sanity on the road. Released in January 2019 and coinciding with their European Tour start together with Soilwork and Amorphis, the MICRO EP spawned the instant fan favorites APE
and PERENNIAL, climbing to the top of many industry charts and radio station lists worldwide and once again showcased the musical growth and songwriting talent of the band, as well as Tatiana's amazing vocal range.
In October 2019 JINJER turned on the heat even more with the release of their third album MACRO. Once again written and recorded between non-stop touring, MACRO's sheer intensity and straight up technical brilliance propelled them to a whole new level in the metal scene, spawning eight videos including the huge hits JUDGEMENT (& PUNISHMENT), RETROSPECTION and HOME BACK, and once again raising the bar and gaining massive respect by fans, press and peers alike.
As JINJER finished out the year with their heads still rolling from the sold out Macro World Tours in North America and Europe, the band started 2020 off with high hopes with sold out performances in Tel Aviv, Australia and Latin America. Unfortunately due to the COVID-19 pandemic, they played their final show in Mexico at the Hell & Heaven Festival which not only ended their touring plans abruptly but was probably the last metal festival on the planet. Still, never ones to ever give up, JINJER rallied together and in September 2020, they played 6 shows in Europe becoming the very first international band to cross borders to perform live during the pandemic. In November 2020, JINJER released their very first live album and concert video ALIVE IN MELBOURNE, which was filmed one week before the lockdown hit, giving not only their fans but themselves some hope that better days were on the way.
In August 2021, to the surprise and delight of fans, JINJER released their most ambitious album to date: WALLFLOWERS, presenting a methodical and premeditated next step in the band's already imposing career, but moreover, mirroring the personal adversities they've faced during the worldwide events over the last few years. WALLFLOWERS is not only an upgrade to the progressive groove metal sound that all JINJER fans crave, but also a sonic pressure cooker of technical musicianship, emotional fury and an intense soundtrack befitting the harrowing state of the world today. From the blast beat laden banger COLOSSUS, to the 90s grunge vibe of DISCLOSURE! and dynamically blazing MEDIATOR, to the dark and gloomy psychedelic ride of WALLFLOWER and blistering urgency of tracks such as VORTEX and AS I BOIL ICE – the unbridled heaviness and personality proved to be another standout addition to JINJER's already widely celebrated catalog, and a new standard for creativity in Modern Metal as a whole.
JINJER closed 2021 with over 70 concerts including many summer festivals, a short tour of mainland Europe and a hugely successful two month North American Tour, proving to the band and their fans that Metal music is here to stay ... and so are JINJER.
2021 started and ended with a host of post-pandemic Festivals and short headline tour in Europe, as well as a massively successful North American Tour, proving to the band and their fans that Metal music is here to stay.
Due to the sudden and unwarranted Russian Invasion of Ukraine, JINJER were forced to push their touring plans aside for nearly four months but returned with a vengeance for summer festivals and a tour with the almighty SLIPKNOT, to play stages across Europe as Musical Ambassadors of Peace, not only to raise money for charity and awareness about the situation back home, but to also let the world know that JINJER are still one of the most exciting and refreshing bands in the music scene today.
… to be continued.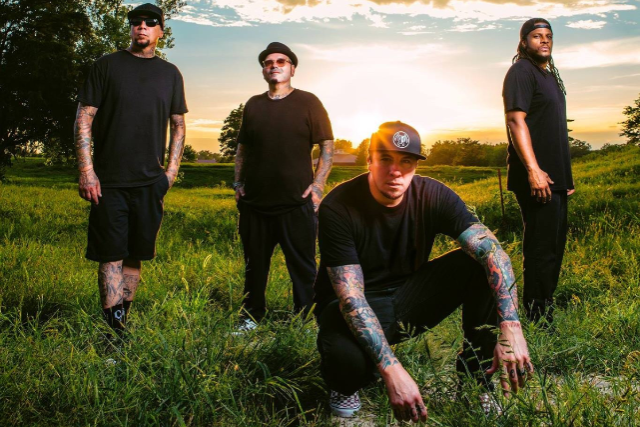 P.O.D.
Music magnifies purpose. It globalizes intent in the form of action. Since 1992, P.O.D. have globally rallied audiences around a hypnotic hybrid of hard rock, hip-hop, reggae, and alternative punctuated by a message of unification and a powerful pledge to persevere. The San Diego quartet—Sonny Sandoval [vocals], Marcos Curiel [guitar], Traa Daniels [bass], and Wuv Bernardo [drums]—rose up from a tough neighborhood just four exists north of the Mexican border into a three-time GRAMMY® Award-nominated multiplatinum mainstay. Moving 10 million-plus records, selling out gigs on multiple continents, logging four Top 10 debuts on the Billboard Top 200, and collaborating with everyone from Rock and Roll Hall of Fame® inductee Carlos Santana to Katy Perry, the group continue to bring people together everywhere.
"We come from South San Diego right next to Tijuana, and it isn't a rock 'n' roll town," explains Wuv. "It blows my mind to this day that we've been able to take our style and message not just across the country but around the globe. It's a blessing."
"Through all of our struggles, triumphs, good times, and bad times, I still believe this band has a purpose," states Sonny. "It started from such a pure place as teenagers. We still meet as brothers who want to leave a positive and lasting mark on the world. As much as music has changed, we keep doing it, because we know somebody's listening. It's one thing we decided as a band. We want to make you smile, believe you're worth something, and have the strength to get past this moment in time. We know we have the capability to write a song that can speak to a person for the rest of their life. All four of us are grateful to contribute."
From day one, they equally contributed a singular vibe to what would become P.O.D. As the story goes, Marcos and Wuv developed an unbreakable musical bond in a high school thrash band inspired by Metallica and Slayer. With Wuv and Sonny cousins, Sonny often attended gigs to cheer them on. At the same time, he went through a series of trials and tribulations. Exposed to "getting in trouble" at a young age, he witnessed divorce, drugs, and street life all "by association" much like his future bandmates. At 19-years-old, he endured the passing of his mother due to Leukemia.
"It was a turning point for me," he admits. "I decided to stop some of the things that might have gotten me in trouble. It was a wakeup call. We didn't grow up in a religious home, but in her last few days, my mom was reading her Bible. I watched how her life changed. We started going to church, and I saw how a new state of mind healed my family. When she died, it led me to get on the straight and narrow and make her proud. Wuv and Marcos had wanted to go in a new direction musically, mixing metal guitar with reggae, rap, and punk, which I was more into. In a way, I believed this band would keep me out of trouble. The next thing you know, we just started jamming."
They played everywhere. Hundreds of sweaty basement gigs, backyard parties, and club shows followed in between opening for the likes of nineties-era Green Day. Along the way, Traa joined the fold on the bass, widening the sonic palette with a distinct soul jazz funk slap. As much as P.O.D. represented a union of styles, it also represented a union of cultures. Sonny is Pacific Islander, Italian, and Mexican, while Wuv is Pacific Islander, Marcos is Chicano, and Traa is of African descent.
"I was a reggae and hip-hop guy, but when I realized guys of color like Bad Brains could do this, I related," adds Sonny. "We are this big, beautiful, and flavorful gumbo of race and culture personally and musically."
Recognizing their hustle, Wuv's dad founded Rescue Records to release P.O.D.'s Snuff the Punk [1994] and Brown [1996]. Hitting the road nationwide, they organically attracted a fervent following, selling CDs out of the back of the van in order to get to the next city.
"By 1996, we all quit our jobs and just toured our asses off," recalls Marcos. "My family thought I was crazy, but there was a movement happening. We'd go to a city and play to 20 people. The next time, there would be 100 and then 350. Soon, we were in warehouses with 800 kids rocking out. We did it the hard way, and it started to pay off."
Landing a deal with Atlantic Records, the grind continued on 1999's major label debut, The Fundamental Elements of Southtown. It established the group as a platinum-selling force anchored by anthems "Southtown" and "Rock the Party (Off the Hook)" as the guys toured tirelessly. Plus, it set the stage for Satellite in 2001. Not only did it bow at #6 on the Billboard Top 200 and go triple-platinum, but it also yielded four signature singles "Alive," "Youth of the Nation," "Boom," and "Satellite." In its wake, the band garnered GRAMMY® nominations in the categories of "Best Hard Rock Performance" for "Alive" in 2002, "Best Metal Performance" for "Portrait" in 2003, and "Best Hard Rock Performance" for "Youth of the Nation" also in 2003. Not to mention, the band joined Carlos Santana on stage at the Latin GRAMMY® Awards to perform the collaboration "America."
Through and through, they embodied a musical universality, holding their own on bills with everyone from System of a Down and Ozzy Osbourne to Korn.
"We've always tried to break the mold," says Marcos. "P.O.D. was never one thing. We've found a way to universally give hope inside of the music without judgment. We're just a rock band, at the end of the day."
Three top 10 albums followed with 2003's gold-certified Payable on Death, 2006's Testify, and 2008's When Angels & Serpents Dance. The latter boasted "dream collaborations" such as "Kaliforn-Eye-A" [feat. Mike Muir of Suicidal Tendencies], "I'll Be Ready" [feat. Cedella & Shannon Marley], and "God Forbid" [feat. Page Hamilton of Helmet]. Logging a Top 20 debut, 2012's Murdered Love included fan favorites "Eyez" [feat. Jamey Jasta of Hatebreed] and "West Coast Rock Steady" [feat. Sen Dog of Cypress Hill]. After 2015's conceptual The Awakening, Circles earmarked the start of a whole new chapter in 2018. Signing to Mascot Label Group, the boys extensively collaborated with production duo The Heavy and popped off with a dynamic distillation of their trademark style. Billboard claimed, "P.O.D. takes a leap forward with 'Circles'," as "Listening For The Silence" [4 million Spotify streams] and "Always Southern California" [3.2 million Spotify streams] lit up DSPs.
As they continue writing music, touring across continents, and progressing, P.O.D. maintain the same purpose that united them in the first place.
"If you really listen to our records, there's a lot of soul," Marcos leaves off. "We're a hardworking band, and we're here for the people. We want to inspire without an agenda. We want to show love and light."
"I'm still surprised we've been together for almost thirty years," smiles Wuv. "I think it just comes down to growing and learning to move forward as one."
"P.O.D. is a family," Traa exclaims. "It's as much a part of me as my wife and children are. Being able to be a part of something that has touched crowds is an honor. We're blessed to do this."
"We always want to be meaningful on the next record, tour, and season," Sonny concludes. "Honor and integrity are more important than anything. As long as I'm breathing and making some music, I'm good with it." — Rick Florino, August 2020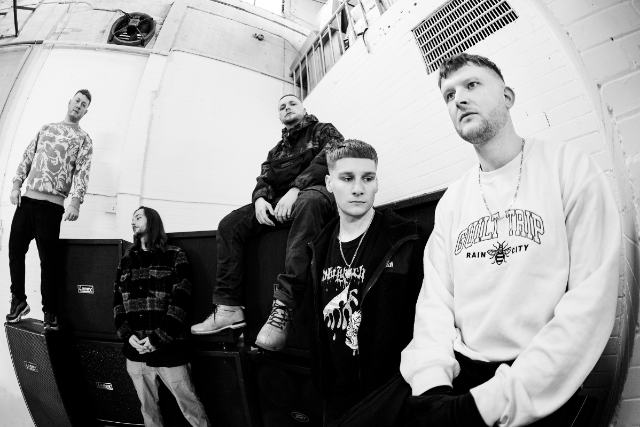 Malevolence
"We wanted to write an album that encompasses our sound – but we wanted to push It further and go deeper," says Malevolence frontman Alex Taylor. Indeed, with their third album, Malicious Intent, the Sheffield-born Malevolence has done just that. Ask anyone who has seen 'em setting fire to tiny pressure-cooker hardcore gigs to igniting massive pits at big-stage metal festivals. Anyone who witnessed their set at Bloodstock 2021, knows that this is their reckoning hour. Malevolence has truly arrived. Formed in the north of England, Malevolence has perfected a sound of their own that swaggers like a band born in New-Fucking-Orleans while embracing the power of the riff and the brutality of the breakdown. "We made it a point to step outside our comfort zone," says Taylor, "but also do what we started this band to do in the first place – play the metal that we want to hear."
It's clear – Malevolence is set to explode in 2022. Already distinguishing themselves as a force to be reckoned with in an exploding UK metal scene, they've stepped to the front of the class with force and finesse. Their intent has never been so completely realized.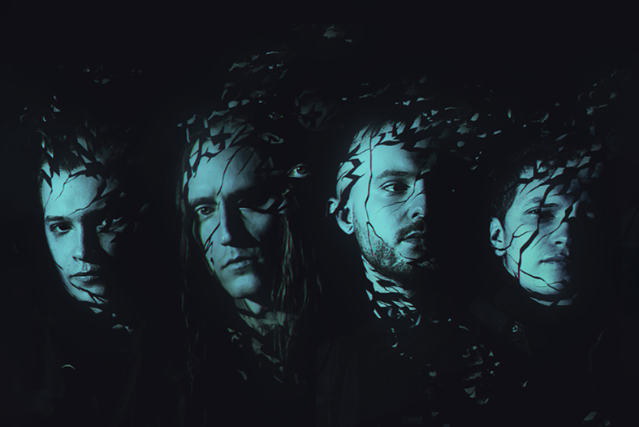 Space of Variations
SPACE OF VARIATIONS is Ukrainian electronic/metal band. SOV is not only the name of a band that's made an undeniable impression on the underground modern metal scene over the last few years, but also a statement. Breaking out of their Ukrainian homeland by sheer will and perseverance, SPACE OF VARIATIONS has shown that their unique and powerful songwriting skills have a place on the international music landscape.