About This Event
--
PLEASE RIDESHARE - Parking is limited around the venue. We strongly recommend using rideshare apps like Uber or Lyft for transportation to and from the venue. There is a designated rideshare pick up / drop off location near the entrance for your convenience.

This show currently has no COVID safety requirements for attendees. This is subject to change. If this changes we will be sure to update this page as well as notify all ticket buyers via email.
Artist Info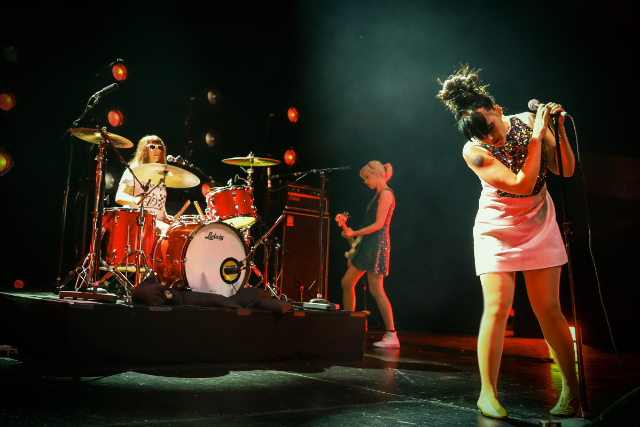 Bikini Kill
Bikini Kill is a feminist punk band that was based in Olympia, WA and Washington, DC, forming in 1990 and breaking up in 1997. Kathleen Hanna sang, Tobi Vail played drums, Billy Karren (a.k.a. Billy Boredom) played guitar and Kathi Wilcox played bass. Sometimes they switched instruments. Bikini Kill is credited with instigating the Riot Grrrl movement in the early 90's via their political lyrics, zines and confrontational live show.
The band started touring in June 1991. In addition to touring the US several times, they also toured Europe, Australia and Japan. Bikini Kill recorded and released a demo tape, two EP's, two LP's and three singles. Their demo tape was self-released,while their first two records came out as a full length CD/Tape and their singles were posthumously collected on CD.
Bikini Kill believed that if all girls started bands the world would change. They actively encouraged women and girls to start bands as a means of cultural resistance. Bikini Kill was inspired by seeing Babes in Toyland play live and attempted to incite female participation and build feminist community via the punk scene. They used touring as a way to create an underground network between girls who played music, put on shows and made fanzines. This independent media making and informal network created a forum for multiple female voices to be heard.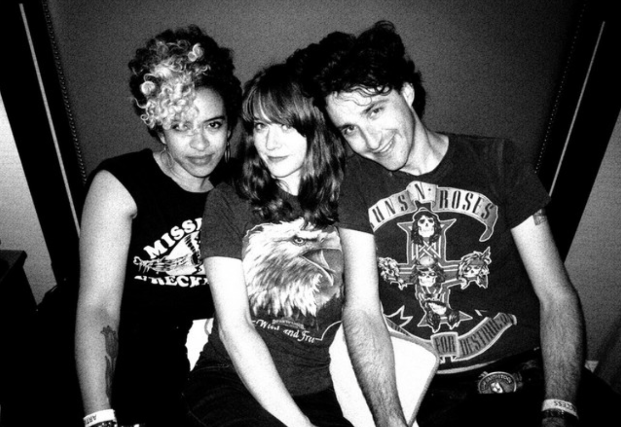 Hurry Up
Portland troublemakers Hurry Up are up to their shit again. And by the way, they've had it up to here with your shit—and they're here to tell you about it. Lauded and feared for their ferocious 2015 self-titled LP, they've only grown bolder and sharper, honing their craft in a radon-soaked basement lit by one bare party bulb. Between tours with Drive Like Jehu, Hot Snakes, Protomartyr, and other luminaries of the post punk firmament, Hurry Up wrote the songs that would become DISMAL NITCH. Recorded on the very brink of disaster (late 2019-early 2020), the record is a cracked crystal ball with fire in its heart.
Drummer/singer Kathy Foster (Thermals, All Girl Summer Fun Band, Roseblood), guitarist/singer Westin Glass (Thermals), and bassist/singer Maggie Vail (Bangs) share equal writing and singing duties, conjuring a dark vision of a world whirling with firestorms—social, emotional, political, and literal. From with the opening anthem, "American Weirdos," the volcanics of Foster's drums lock in with Vail's mysterious, driving bass lines, while Glass's guitar maddeningly harangues the listener, like the cackling of the crows mocking poor Prometheus. Chaos and harmony maintain an uneasy tête-à-tête through the twists and turns of this record. It's a record about terrible deeds and final reckonings, about consent and the intoxicating rush of headlong abandon, about departures and the tearing away of veils, and about half-crazy love in the face of utter devastation.