About This Event
--
PLEASE RIDESHARE - Parking is limited around the venue. We strongly recommend using rideshare apps like Uber or Lyft for transportation to and from the venue. There is a designated rideshare pick up / drop off location near the entrance for your convenience.

This show currently has no COVID safety requirements for attendees. This is subject to change. If this changes we will be sure to update this page as well as notify all ticket buyers via email.
Artist Info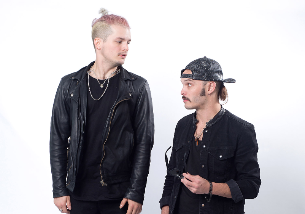 Cherub
Cherub began in 2010 at Middle Tennessee State University. The two met as Jason was playing around town with local bands and Jordan was crafting what would become known as their first album, Man of the Hour. A few years later, it was the song Doses & Mimosas that caught the attention of the public eye. Their 4-year major label run brought their fans two LP's, Year of the Caprese and Bleed Gold, Piss Excellence, while also sending them around the world playing festivals such as Lollapalooza, Bonnaroo, Glastonbury, Outside Lands, Osheaga, Summer Camp, Summer Sonic, and headlining 4 US tours. Now, a gold record and 130 million Spotify streams later, the bond between them remains "unfuckwithable," as they construct their newest batch of genre-defying anthems.
The past couple years have brought new music, with a series of singles including All In, Dancin' Shoes, Body Language, Want That, and So What? as well as their new EP Gummo Season. In 2020, the band released a collection of B-sides from previous recording sessions, handpicked by their good friend DJ BJ, lovingly titled DJ BJ's Faves. There's no doubt that the latest Cherub efforts will win over their existing audience and draw new listeners to their established brand of debauchery. From your ears to your heart, like searching for room on their bodies for a new tattoo, they'll find a way.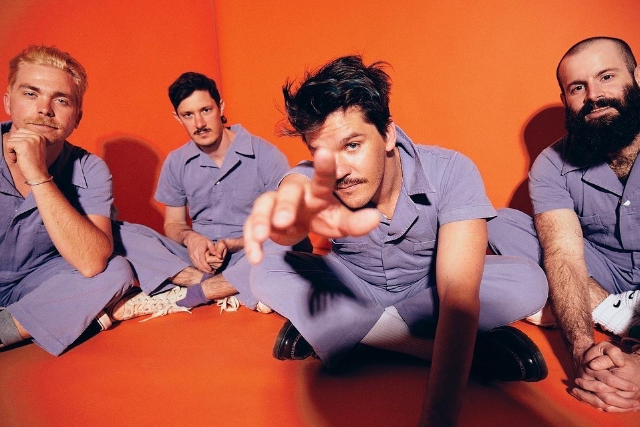 The Brummies
Independent artists, The Brummies, made up of vocalists and multi-instrumentalists John Davidson and Jacob Bryant, and drummer Trevor Davis, have been playing together in various incarnations since high school, growing up together outside of Birmingham, AL. The members count the Beatles, Elton John, ELO, Blitzen Trapper and My Morning Jacket among their influences, but also have an affinity for sweeping film soundtracks. Their trademark sound evokes the psych-rock vibe of the Sixties and the soft indie-folk of the Nineties, yet possesses a timeless quality all its own.
Previous album Eternal Reach was recorded at Battle Tapes Recording in Nashville with Grammy award-winning engineer Jeremy Ferguson (Cage The Elephant) and co-producer David Hopkins. The album which Billboard magazine states as "gorgeous," "lush," and "…an album to be listened to from start to finish," includes single "Drive Away" featuring Grammy-winner Kacey Musgraves.
The threesome recently completed their second studio album, Automatic World, co-producing this next body of work with Austin Jenkins (Leon Bridges) and Jarrad K (Ruston Kelly). You will find a natural evolution and maturity with this new music, written or co-written entirely by the band. There are rhythmic guitar riffs straight out the Seventies, hypnotic Moog passages that evoke the electronica of Giorgio Moroder, & even the bright tones of soul music. It exists in those atmospheric notes that soundtrack our subconscious. Automatic World was recently released on November 13, 2020.
The band has toured domestically and internationally playing with St. Paul & the Broken Bones, Kacey Musgraves, the Wild Feathers, NEEDTOBREATHE, and BANNERS among others. They have played festivals such as Electric Picnic, Bonnaroo, Sloss, MOTM, and Hangout and to date have logged over 18 million streams organically as independent artists.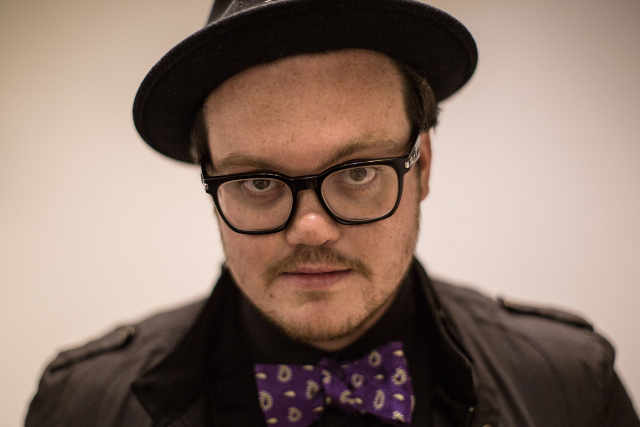 Gibbz
In 2014, New York native, Mike Gibney, wanted to get away from his past of working for touring artists as a sound engineer and tour manager, to focus on writing and recording his own music. His debut EP "Who Gibbz a F#@$" showed that he was no longer content with being behind the scenes, but rather yearned for the spotlight. Following up with the "Chardonnay" EP, "Above Water" LP, "Oh My God" EP, and over 16 million Spotify streams, he's aligned himself with other artists that see him as a peer, rather than a hired hand. He's toured extensively alongside such acts as Saint Motel, Gramatik, Cherub, R.LUM.R, and Ghostland Observatory, as well as written songs for Cherub, Gramatik, Cherokee, Jabberwocky, Exmag, ProbCause and the Floozies. His latest full length effort, "These Are Love Songs," has shows that his pop music sensibilities and R&B touch aren't going anywhere soon. Gibbz is supporting the LP release with a March/April US headlining tour titled, "These Are Shows."