About This Event
--
PLEASE RIDESHARE - Parking is limited around the venue. We strongly recommend using rideshare apps like Uber or Lyft for transportation to and from the venue. There is a designated rideshare pick up / drop off location near the entrance for your convenience.

Need an Access Code? Sign up for our newsletter to get new show announcements, exclusive presale codes, rental discounts and more. Sign up HERE.

*Presale codes are usually sent out on Thursdays at 10am as part of our weekly newsletter.
This show currently has no COVID safety requirements for attendees. This is subject to change. If this changes we will be sure to update this page as well as notify all ticket buyers via email.
Artist Info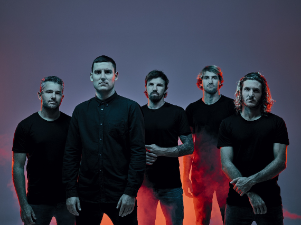 Parkway Drive
Formed in Byron Bay in 2003, Parkway Drive have released seven full-length studio albums, all on Epitaph: Killing with a Smile (2005), Horizons (2007), Deep Blue (2010), Atlas (2012), IRE (2015), Reverence (2018) & Darker Still (2022) . Darker Still entered the official German & Swiss album charts at #5, Austrian at #7, Belgian at #11, United Kingdom at #2 (Rock & Metal Chart) & US at #4 (Current Hard Rock Music Album Chart). In their home country Australia, the band had their 3rd consecutive #1 album on the ARIA chart.

Darker Still, frontman Winston McCall says, is the vision he and his bandmates - guitarists Jeff Ling and Luke Kilpatrick, bassist Jia O'Connor and drummer Ben Gordon - have held in their mind's eye since a misfit group of friends first convened in their parents' basements and backyards in 2003. The journey to reach this moment has seen Parkway evolve from metal underdogs to festival-headlining behemoth, off the back of close to 20 grueling years, 7 critically and commercially acclaimed studio albums (six of which achieving Gold status in their home nation), three documentaries, one live album, and many, many thousands of shows.

To understand that growth is to understand Darker Still, both musically and thematically. Those who thought they had Parkway Drive figured out — the unrivaled energy, the high-octane breakdowns, McCall's trademark bark — need reconsider everything they know about Australia's masters of heavy. Darker Still stands as the culmination of a transformative time that has seen Parkway reach new heights of creativity and success by eschewing the restrictive, safe conventions of genre and abandoning their own self-imposed rules in favor of a wide-eyed appreciation of bold new horizons.

This is the Parkway Drive the band have been striving to be for two decades. Emerging from the darkness of the past few years, this is the true face of Parkway —redefined and resolute, focused in mind and defiant in spirit.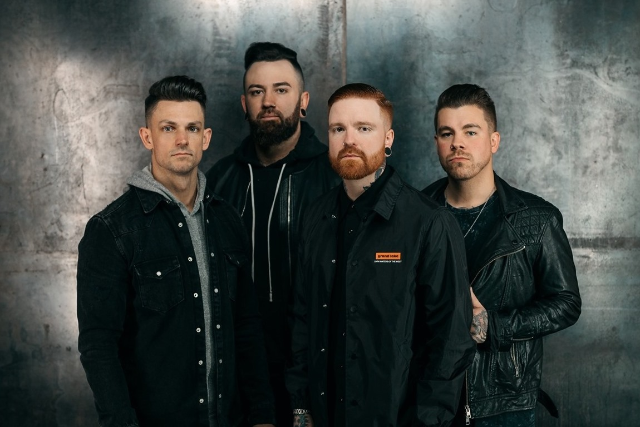 Memphis May Fire
Memphis May Fire makes anthems for the broken. The four-piece rock band channel a generation's worth of angst, frustration, and pain, with a focused blend of gigantic melodic hooks and crushing aggression. Even after topping Billboard's Hard Music Albums chart and breaking into radio's Active Rock Top 20, Memphis May Fire refuses to sacrifice who they are or the people who made them. In fact, Remade in Misery, their seventh full-length album, is the heaviest Memphis May Fire record yet.
A new season unfolds for the band, filled with revitalization and renewal. Stripping things down to their core elements, hearkening back to the days when they created the music their fans most cherish, Memphis May Fire rekindled the spark within to build an inferno of riffs and inspirational words.
As Memphis May Fire, Matty Mullins, Kellen McGregor, Cory Elder, and Jake Garland confront anxiety, violence, and polarization all over Remade in Misery, strengthened by a foundation of hope and renewal at the heart of the lyrics. Songs like "Bleed Me Dry," "Death Inside," "Only Human," and "The Fight Within" evoke the cathartic bombast of the band's best-known songs, a return to their roots with the seasoned polish earned through years of touring and making music together.
Memphis May Fire has toured with a vast list of important rock and metal acts that include Killswitch Engage, Sleeping With Sirens, Black Veil Brides, Sevendust, and Atreyu. They've co-headlined with Yellowcard and The Devil Wears Prada, regularly appeared on Warped Tour, and at major rock festivals. The band's previous six albums' continued relevance is a testament to the energized connectivity between the band and their audience. Songs like "Miles Away," "No Ordinary Love," "Beneath the Skin," and "Carry On" account for 100 million views and millions of streams.
"We want people to have songs they can sit down and listen to, or play in the gym, or driving in their car, and know the world is bigger than it seems," Mullins says. "To know they exist in a world with other people that understand that it is okay to be imperfect. That someone else knows your hurt."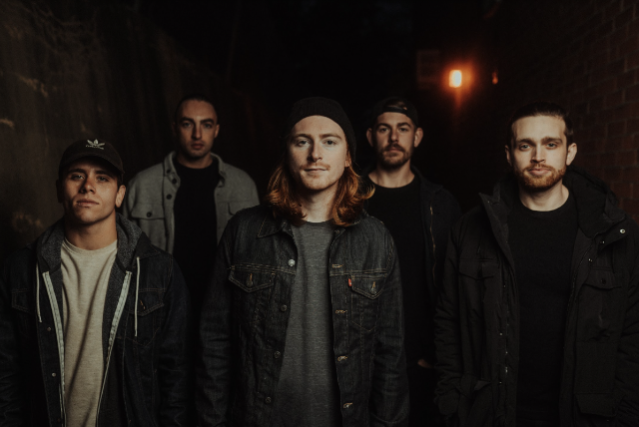 Currents
CURRENTS is the new standard for death-infused metalcore. This is emotionally fraught and impossibly angry music soaked in cold, depressive atmosphere. CURRENTS explore the forbidden realms of a tortured psyche, searching for meaning amidst uncertain chaos and venom.

Heartache, physical abuse, abandonment, trauma – no dark emotion is spared examination. CURRENTS also turn their gaze outward, offering no mercy to man-made catastrophes like climate change and animal abuse. An exploitative system that inflicts such harm upon humanity and the entire world will not be spared the wrath within this explosive, weaponized bombast.

The Way It Ends, the second full-length from the Connecticut bruisers, is a thematic and spiritual successor to their dense, bludgeoning, and smartly constructed full-length debut, The Place I Feel Safest (2017), and a direct follow-up to the blistering and diverse EP, I Let The Devil In (2018).

Those well-versed in Meshuggah, Humanity's Last Breath, Vildhjarta, and Architects have embraced CURRENTS with full-throated passion. A combination of their contemporaries and influences, channeled through unique perspective and personal experience, resulted in something revolutionary. It's why they were handpicked for tours with August Burns Red, As I Lay Dying, We Came As Romans, Fit For A King, Born Of Osiris, and the Impericon Never Say Die! Tour.

As New Noise declared: "CURRENTS is a band not to be ignored."

LINEUP
Brian Wille – Vocals
Chris Wiseman – Guitar
Ryan Castaldi – Guitar
Chris Pulgarin – Bass
Matt Young – Drums