About This Event
--
PLEASE RIDESHARE - Parking is limited around the venue. We strongly recommend using rideshare apps like Uber or Lyft for transportation to and from the venue. There is a designated rideshare pick up / drop off location near the entrance for your convenience.

Need an Access Code? Sign up for our newsletter to get new show announcements, exclusive presale codes, rental discounts and more. Sign up HERE.

*Presale codes are usually sent out on Thursdays at 10am as part of our weekly newsletter.
This show currently has no COVID safety requirements for attendees. This is subject to change. If this changes we will be sure to update this page as well as notify all ticket buyers via email.
Artist Info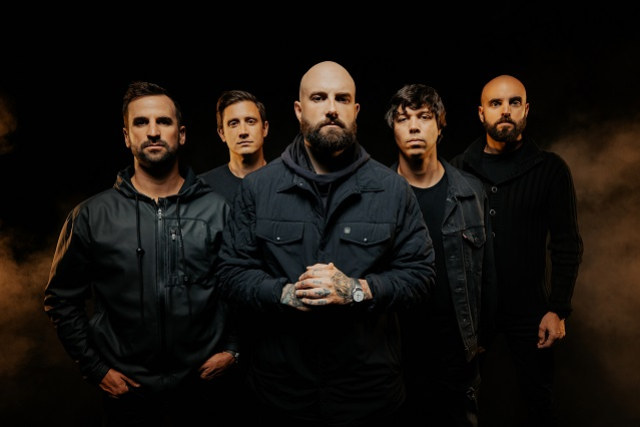 August Burns Red
Upholding artistic pillars of tightly wound technical proficiency, airtight grooves, and pensive lyricism, August Burns Red fulfill a quiet, yet staunch 17-year commitment to a diehard audience worldwide. The two-time GRAMMY® Award-nominated Pennsylvania quintet—JB Brubaker [lead guitar], Brent Rambler [rhythm guitar], Matt Greiner [drums], Jake Luhrs [lead vocals], and Dustin Davidson [bass]—have preserved this level of integrity since first emerging in 2003. Following the seminal Messengers [2007] and Constellations [2009], the band infiltrated the mainstream via 2015's Found In Far Away Places. Not only did the latter stand out as their second straight #9 bow on the Billboard Top 200, but it also garnered the group's first GRAMMY® Award nomination in the category of "Best Metal Performance" for "Identity." The momentum increased with the arrival of Phantom Anthem in 2017. Marking the group's fourth Top 20 debut on the Billboard Top 200, it paved the way for their second "Best Metal Performance" GRAMMY® nod for "Invisible Enemy." Between sold-out shows worldwide, they continued a 15-year tradition of holiday shows by launching the Christmas Burns Red Festival. Now, their 2020 eighth full-length, Guardians [Fearless Records], sees them not only preserve but perfect this definitive sound as evidenced by the likes of "Defender" and "Bones.""Leveler is a record we've always been proud of, and we wanted to do something special for its ten-year anniversary," says Brubaker. "We've done some cool remix projects for previous albums when they've turned 10, but with Leveler, we decided to kick things up a notch. We dove into this record and dissected the songs, rewriting solos, changing the tunings, adding new textures and elements, and got a few of our friends to do some guest spots as well. Our longtime producers Carson Slovak and Grand McFarland handled the recording/mixing and helped us take Leveler to new sonic heights. I think this is the best-sounding ABR record we've ever made, and it's going to allow people to experience the record in a whole new way. I can't wait to share this with everyone."
Upon release, Leveler was met with near-universal praise. All Music claimed, "This kind of contrast between light and dark makes Leveler a wonderfully dynamic album that is musically engaging." Revolver declared that "August Burns Red have set their own bar even higher...and have done so for all of the scene in the process." Decibel labeled it "adventurous without the proggy aftertaste," while Exclaim! deemed it the band's best. Outburn lauded the "all-new level of musicianship,"" awarding it a perfect 10 star rating.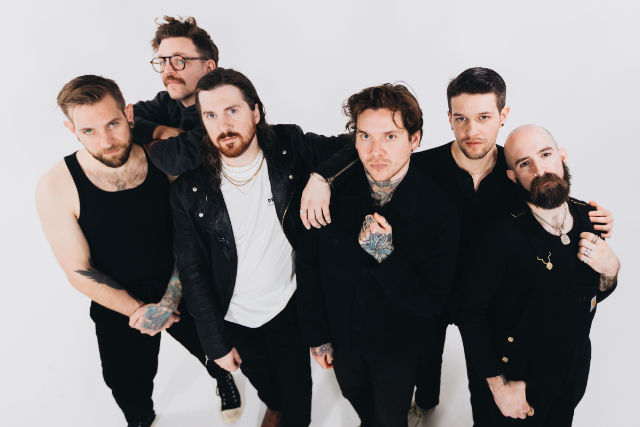 The Devil Wears Prada
The Devil Wears Prada is storming back with their much-anticipated EP release "ZII" landing on May 21, 2021. The band are well-known for their early definitive albums including 2009's "With Roots Above and Branches Below", 2010's "Zombie EP", and 2011's "Dead Throne" that spawned a new generation of metalcore, along with their intense live performances including several headlining stints on the Warped Tour and in support of massive groups like Slipknot and Slayer on the Mayhem Festival, as well as tours with A Day to Remember, Parkway Drive, and Bring Me The Horizon. "ZII" sees the band writing a new musical chapter, finding the group redefining an agressive metal sound with intricate guitar work, passionate vocals that evoke a cinematic zombie onslaught, and complex and grooving drumwork that hammers throughout the EP. Says Mike Hrancia on the lyrical inspiration, "Before, there were five songs about how to fend off the apocalypse. Now, there are five songs of hopelessness against the hoard." The band re-entered the conversation with the release of "The Act" in 2019, realizing a new sonic vision with songs like "Chemical" and "Lines of Your Hands" showcasing both Mike Hranica and Jeremy DePoyster's vocal range as well as the songwriting abilities of Jonathan Gering and Kyle Sipress. The Devil Wears Prada is singer Mike Hranica, vocalist/guitarist Jeremy DePoyster, guitarist Kyle Sipress, keyboard player Jonathan Gering, bassist Mason Nagy, and drummer Giuseppe Capolupo.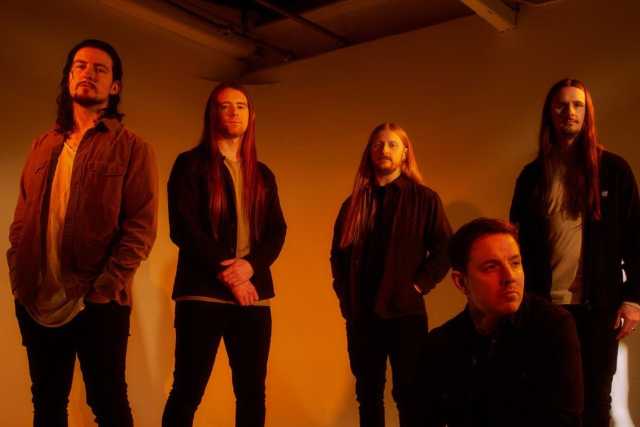 Bleed From Within
Bleed from Within are a Scottish heavy metal band from Glasgow, formed in 2005. They released their latest album "Shrine" on June 3rd, 2022 via Nuclear Blast Records.