About This Event
Live Nation Presale: 12/8 @ 10am
Spotify Presale: 12/8 @ 10am
SIRIUSXM Presale: 12/8 @ 10am
VIP Presale: 12/8 @ 10am
Venue Presale: 12/8 @ 10am

VIP 1: Key Glock Meet & Greet Package
Includes:
-One general admission ticket
-Early entry into the venue
-Exclusive meet & greet with Key Glock
-Personal photograph with Key Glock
-Specially designed Glockoma Tour flag
-Special mystery novelty item
-Exclusive P.R.E. temporary tattoo set
-Official meet & greet laminate with lanyard
-Early access merchandise shopping
-Limited availability
VIP 2: Glockoma VIP Package
Includes:
-One general admission ticket
-Early entry into the venue
-Specially designed
Glockoma Tour
flag
-Special mystery novelty item
-Exclusive P.R.E. temporary tattoo set
-Commemorative VIP laminate with lanyard
-Early access merchandise shopping
-Limited availability
--
PLEASE RIDESHARE - Parking is limited around the venue. We strongly recommend using rideshare apps like Uber or Lyft for transportation to and from the venue. There is a designated rideshare pick up / drop off location near the entrance for your convenience.

Need an Access Code? Sign up for our newsletter to get new show announcements, exclusive presale codes, rental discounts and more. Sign up HERE.

*Presale codes are usually sent out on Thursdays at 10am as part of our weekly newsletter.
This show currently has no COVID safety requirements for attendees. This is subject to change. If this changes we will be sure to update this page as well as notify all ticket buyers via email.
Artist Info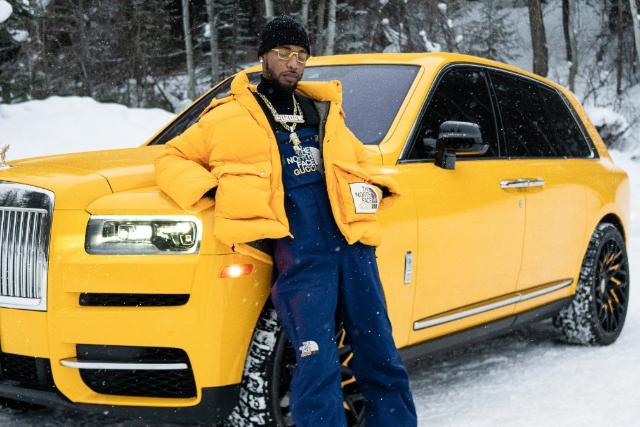 Key Glock
Memphis-born rapper Key Glock delivers cold, stark, uncompromising verses about sex, guns, and money. Updating the woozy, narcotic style of Memphis greats that came before him, like , Key Glock found success with critics, fans, and the charts with projects like 2020's Yellow Tape and two Dum and Dummer releases with . Following the 2020 mixtape Son of a Gun, he again paired with , hitting number eight on the Billboard 200 with 2021's Dum and Dummer 2 before releasing his sequel mixtape, Yellow Tape 2. The EP PRE5L appeared in 2022.

His debut mixtape, Glock Season, appeared on in 2017. The release included the singles "On My Soul" and "Racks Today" (featuring ) as well as production by Sosa 808, Izze tha Producer, and . In early 2018, he issued Glock Bond, which debuted outside the Top 100 on the Billboard 200. Later that year, he returned with the mixtape Glockoma. In 2019, he teamed up with his friend on the joint album Dum and Dummer. The collaboration was streamed tens of millions of times and set the pace for Key Glock to return in January 2020 with the solo mixtape Yellow Tape. The album's raw production and ruthless flows connected with audiences, and the project again cracked the Billboard charts. A mere five months later, he released his second mixtape of 2020, Son of a Gun. The collection again featured no other rappers but Key Glock, and it debuted at number 37 on the Billboard Top 200. In 2021, and Glock reunited for Dum and Dummer 2. Another strong collection of brag-heavy anthems, it hit number eight on the Billboard 200. Also that year, Glock released the sequel to his first mixtape, Yellow Tape 2, featuring the singles "Ambition for Cash," "Da Truth," and "Toolie." A deluxe edition of the tape appeared in 2022, followed by the single "Diapers" and an appearance on 's Traumazine. PRE5L, a five-song EP, arrived in 2022. ~ Paul Simpson, Rovi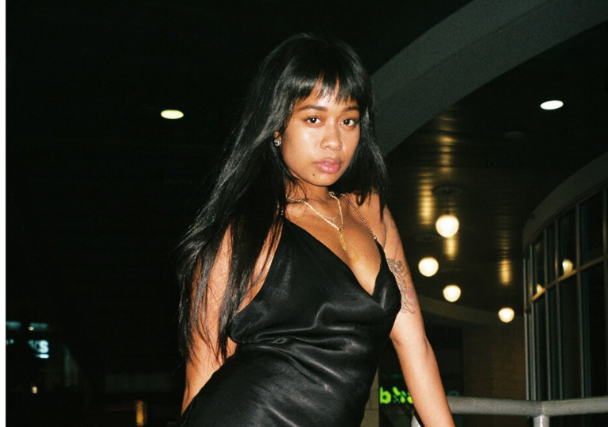 TiaCorine
When people think of the city Winston-Salem, NC, some of the things that come to mind are the National Black Theater Festival, Wake Forest University and Winston-Salem State University. Now, you can add Tia Corine to this list. Who is Tia Corine you might ask? She's the next U.S. and international super star!
Born in Winston-Salem, Tia grew up in a multi-cultural household. Her father, Japanese & African American, and her mother, Shoshone, Indian, exposed her to a diverse range of music beginning at the age of four. Her Father would play hip hop's elite artists ranging from the old to the new school and her mother would play the greatest hits from pop & rock. In the fourth grade, Tia began performing at local talent shows and started taking flute & piano lessons. Knowing the importance of education, she attended Winston-Salem State University, a historically black college and university. Though she took a small break to focus on raising her beautiful daughter, Zoe, she reenrolled and graduated at the top of her class with a degree in Exercise Physiology.
Tia released her single, "Lotto" and caught the attention of local radio stations, DJs, clubs, and started growing on the internet, which spread her name across the U.S. This also caught the attention of Tia's manager Marcel "Flip" Holmes. "When I first heard Lotto, it felt incredibly fun and youthful. When I saw the video, I knew I had to work with her," said Flip. Flip, a well-known music manager, reached out to his friend, Arnold Taylor, CEO of South Coast Music Group (SCMG). "As soon as I heard Tia, I knew there was something special, but when I meet her in person, I knew I couldn't let anyone else sign this gem," said Arnold. In late 2019, Tia Corine signed to SCMG and is currently working on her debut project set to be released in the third quarter of 2020.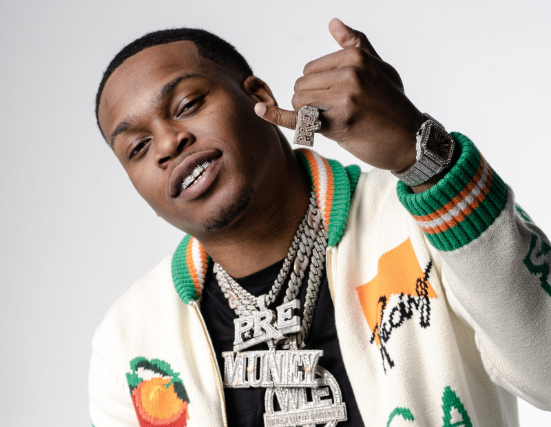 Kenny Muney
Kenny Muney is among a breakout class of new Memphis Rap sensations. Signed to Young Dolph's Paper Route Empire label, Kenny closed out 2019 with his Muney Talk mixtape. Now, the 24-year-old self-made rapper from the city's south side continues to build on a resume that includes handfuls of videos streaming in the high six figures. Now, Kenny Muney approaches the new decade expanding his discography and continuing to stack paper.