About This Event
Underøath VIP Demo Listening Party
Includes:
- One (1) General Admission Ticket to see Underøath live
- Invitation to an exclusive pre-show Underøath hangout including:
- Listening party for demos of unreleased and previously released music
- Moderated Q&A session with the band
- Group photo opportunity with the band
- One (1) exclusively designed Underøath t-shirt
- One (1) Commemorative VIP Laminate
- One (1) tour poster
- Early merchandise shopping before doors open to the public
All support acts are subject to change without notice.
--
PLEASE RIDESHARE - Parking is limited around the venue. We strongly recommend using rideshare apps like Uber or Lyft for transportation to and from the venue. There is a designated rideshare pick up / drop off location near the entrance for your convenience.

Need an Access Code? Sign up for our newsletter to get new show announcements, exclusive presale codes, rental discounts and more. Sign up HERE.

*Presale codes are usually sent out on Thursdays at 10am as part of our weekly newsletter.
This show currently has no COVID safety requirements for attendees. This is subject to change. If this changes we will be sure to update this page as well as notify all ticket buyers via email.
Artist Info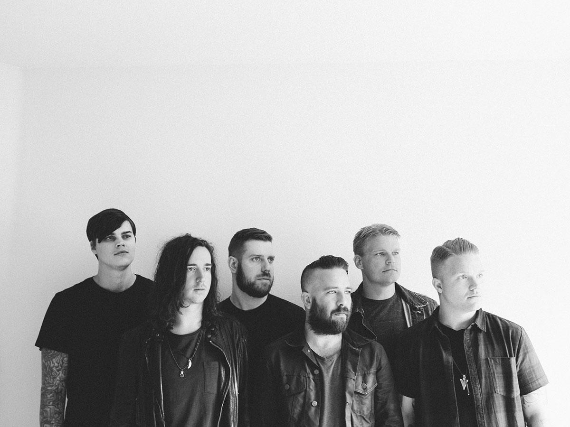 Underoath
Underoath has been a seminal voice in progressive, heavy rock for almost two decades. On Voyeurist, their seventh full-length (and second with Fearless Records), Underoath has once again found brilliance in walking the line between reinvention and the foundational elements of the project. The story of Voyeurist traces back to their 2020 livestream event, Underoath: Observatory. The success of Observatory, which was orchestrated largely by the band, provided the confidence for them to self-produce their next record for the first time. The result is the most collaborative album of Underoath's career and, anchored in a profound respect for each other, one that left no stone unturned creatively. The band refers to it as "high-def violence" - technologically advanced, but undeniably visceral. Conceptually, Voyeurist has several interrelated meanings, each tying back to the concepts of how we curate ourselves through social media and how that facade masks a lot of what we actually experience in life. With their shared history of remarkable accolades and trying hardships still shaping who the individual members are as people, Underoath is just scratching the surface of what they can accomplish as a band. There are few acts in the annals of rock history that can say their best work is still ahead of them almost two decades into their career. Fortunately, Underoath falls into that category. It will be something special to witness as this next chapter in the Underoath story unfolds.
Periphery
With a sound that pushes at the boundaries of progressive metal, Periphery are at the forefront of the "djent" movement, utilizing detuned, extended-range instruments to create a sound that's as technically dizzying as it is heavy, joining in with the growing ranks of artists who are taking the framework laid down by bands like and running wild with it. Emerging in 2005, the group issued their acclaimed eponymous debut in 2010, but really hit their stride with the double-LP Juggernaut (2015) and the diverse Periphery III: Select Difficulty (2016), the latter of which earned them a Grammy nomination for Best Metal Performance.

Periphery started in 2005 as the recording project of guitarist and producer Misha Mansoor. Mansoor had already made a name for himself in the progressive metal community through his production abilities with his project Bulb. He created Periphery as an evolution of his earlier work, taking the music out of the studio and onto the road; he fleshed out the band with a lineup that included guitarists Alex Bois and , bassist Tom Murphy, drummer Matt Halpern, and, after running through a few vocalists, singer Spencer Sotelo. Periphery released their self-titled debut in 2010 on , then quickly went out on the road, touring the U.S. and Canada, as well as making stops in Australia and the U.K. The following year, the band released their first EP, Icarus. Leading up to 2012's Periphery II: This Time It's Personal, Mark Holcomb replaced Bois on guitar and Adam Getgood replaced Murphy on bass. The album earned positive reviews from critics, and debuted just outside the Top 40 on the main Billboard albums chart. By 2015, the band had readied a double album for . Comprising two halves, Juggernaut: Alpha and Juggernaut: Omega both appeared on the same day in January 2015, earning yet more positive reviews for the band and even higher chart placements, topping out at number 22 on Billboard. Although Juggernaut took six months to record, the group wasted no time reentering the studio to record the follow-up. The resulting full-length, Periphery III: Select Difficulty, appeared in July 2016, and was nominated for Best Metal Performance at the 59th Annual Grammy Awards. In 2018 the band split with , and in 2019 they issued their sixth studio long-player, Periphery IV: Hail Stan, on their own independent label 3DOT Recordings. The following year saw the group release their first concert LP, Live in London. ~ Gregory Heaney, Rovi

Photo Credit: Travis Shinn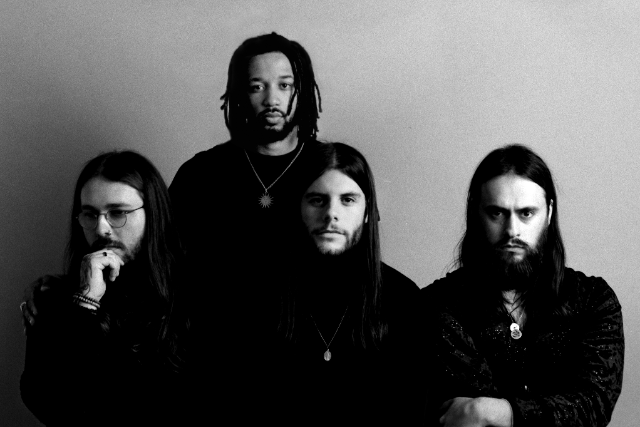 Loathe
This inventive, experimental, and eclectic Liverpool-formed metalcore act fuse the brutal sound of death metal with its progressive counterpart, occasionally veering into ambient, synth-led passages with a shoegaze-inspired texture. Loathe's dynamism was showcased on their concept-heavy 2017 debut album, The Cold Sun, but further crystallized in 2020 on the acclaimed I Let it in and It Took Everything. By this point, the group had been regularly nominated in new act categories, ahead of ceremonies such as 2018's Metal Hammer Golden Gods Awards.

Although the core bandmembers -- vocalist Kadeem France and vocalist/guitarist Erik Bickerstaffe -- had been making music together for two to three years in local acts such as Our Imbalance, it wasn't until 2014 that they named themselves Loathe. Initially, Bickerstaffe was the band's sole clean vocalist, but by 2017 France was also contributing in this way. However, from the outset, both members delivered an unclean death growl, backed up by Connor Sweeney on rhythm guitar, Sean Radcliffe on drums, and Shayne Smith on bass.

By 2015, they had secured a slot at Manchester's Deadbolt Festival, which was swiftly followed by the release of their self-financed debut EP, Prepare Consume Proceed. As an attempt to create an air of mystery, for initial shows, France wore a horror mask and the band only identified as three-digit pseudonyms, giving no explanation of their origin. However, following the reissue of the EP on the Nuclear Blast-related imprint SharpTone Records, they abandoned this stylized presentation in favor of a more honest approach. Much of 2016 was spent touring the U.K., supporting acts such as Birmingham's Oceans Ate Alaska and fellow Liverpool band Carcer City, while the early part of 2017 saw them tour in support of the Harrogate melodic hardcore act Blood Youth.

Their Matt McLennan-produced debut full-length, The Cold Sun, was recorded in Atlanta, Georgia, and released in June of that year. Follow-up tours ensued with Harbinger and Bury Tomorrow, and early in the new year they released a split EP with the Cardiff post-hardcore act Holding Absence. After an appearance at Download Festival, Smith left the band to become a tattoo artist, and he was replaced by the Holding Absence bassist Feisal El-Khazragi, a player also able to provide backing unclean vocals. The remainder of 2018 was spent on tour, but Bickerstaffe also found time to engage in production work for God Complex, while France contributed vocals to the Of Legions' hardcore single "Vision of Misery."

Just prior to Loathe's first-ever gig in China, the band issued the tracks "Gored" and "New Face in the Dark" in September 2019. This was the first material to be issued from February 2020's I Let it in and It Took Everything, a dynamic album of twists and turns from death metal to emo and soundtrack-inspired electronics to shoegaze.