About This Event
--
PLEASE RIDESHARE - Parking is limited around the venue. We strongly recommend using rideshare apps like Uber or Lyft for transportation to and from the venue. There is a designated rideshare pick up / drop off location near the entrance for your convenience.

Need an Access Code? Sign up for our newsletter to get new show announcements, exclusive presale codes, rental discounts and more. Sign up HERE.

*Presale codes are usually sent out on Thursdays at 10am as part of our weekly newsletter.
This show currently has no COVID safety requirements for attendees. This is subject to change. If this changes we will be sure to update this page as well as notify all ticket buyers via email.
Artist Info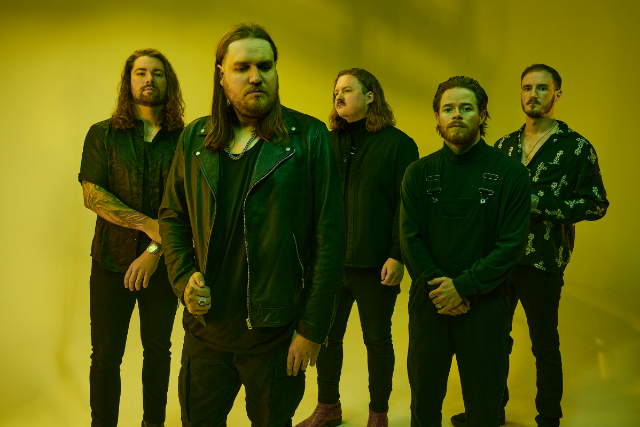 Wage War
Through an unwavering dedication to progression, Wage War sharpen their patented hybrid of heavy pit-starting technicality and hummable hypnotic melodies with each subsequent evolution. Look no further than the aptly titled third full-length from the Florida quintet, Pressure [Fearless Records]. The band—Briton Bond [lead vocals], Cody Quistad [rhythm guitar, clean vocals], Seth Blake [lead guitar], Chris Gaylord [bass], and Stephen Kluesener [drums]—drove themselves to fully realize their ambition by pushing harder. A whirlwind four years set the foundation for such a statement. The group's 2015 debut, Blueprints, yielded multiple fan favorites with "Alive" cracking 12 million Spotify streams and "The River" exceeding 8 million to date. Meanwhile, 2017's Deadweight established the boys as a rising force. Totaling nearly 50 million cumulative streams in two years, the single "Stitch" racked up 14 million streams on Spotify as Deadweight received widespread praise from MetalInjection, New Noise, Metal Hammer, and Rock Sound who dubbed it, "a relentless, genre-evolving treat." Meanwhile, they toured alongside everyone from I Prevail and Of Mice & Men to Parkway Drive and A Day To Remember, logging countless miles on the road. In order to approach their next evolution from a different angle, Wage War enlisted the talents of producer Drew Fulk (Motionless in White, Lil Peep, IDKHOW)and recorded in Los Angeles for the first time, delivering a bold body of work.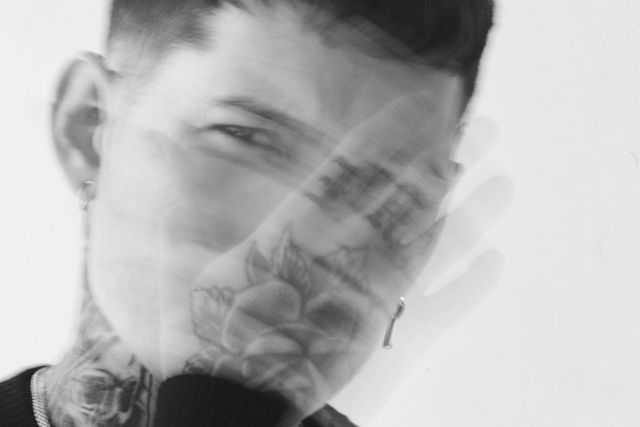 nothing,nowhere.
One of Lao Tzu's many lessons in Tao Te Ching tells us that if we care about what other people think, we'll always be their prisoner. It's a principle that Joe Mulherin is learning to abide by on Trauma Factory, his first album in 3 years, out February 19th on Fueled By Ramen. Recorded in the wake of the most tumultuous time of his life, Trauma Factory is the sound of healing, of picking up the pieces and reassembling them into something durable so that they may weather the next storm.

The genesis of nothing,nowhere. traces back to Mulherin's hometown skatepark in Foxborough, MA, where he found the friendships that became the impetus for his music. At 12, he had picked up the guitar and found not only an outlet, but a meditation device, a way of de-escalating his anxiety. "When I was playing guitar, that was all that mattered," he remembers. "I wasn't resentful toward others, I wasn't thinking about this little town, I wasn't worrying."

After cycling through a handful of early projects, he settled on nothing,nowhere. in 2015, and after the Soundcloud success of "Don't Mind Me," he knew he had to stick with it. By the time he had released his sophomore album Reaper, he was collaborating with heroes such as Pete Wentz and Dashboard Confessional, and being praised in the New York Times. Nothing happened overnight — this was a moment he had thoroughly worked for — but at moments, it overwhelmed to the same degree.

Reaper hadn't been out for six months when Mulherin unleashed his next LP, ruiner. The record garnered acclaim from the likes of Pigeons & Planes and The FADER, but with the higher highs came much lower lows. Facing the weight of debilitating panic attacks, he was forced to cancel an entire U.S. headline tour, just days before it was supposed to kick off. "I was just rolling with the punches and not taking care of myself, and it all came crashing down," he recalls. "I needed to get ahold of the anxiety I've dealt with my entire life. Anxiety that I don't think people would understand unless they have it."

Unable to get out of bed much yet write a song, Mulherin spent the next year out of the studio, instead cycling between Buddhist monasteries in Massachusetts, therapists and psychiatrists. That period of musical abstinence brought a newfound clarity to the work when he wrote his first single back, "dread." Soon afterward, he added yet another notch in his belt of accomplishments when teaming with childhood idol Travis Barker to record their 2019 collaborative EP, Bloodlust. Through Barker, Mulherin learned an important lesson on not overthinking what he puts out into the world: "he taught me to completely go 'fuck it, load,' and send it."

That mentality carries over into his new record, Trauma Factory. Developed over the span of two years between his treehouse in Vermont and MDDN studios out in Los Angeles, it's the longest he's ever spent on an album. Mulherin wrote nearly 100 songs for the project, with only the top 15 making the cut. He refused to set any rules as to what kind of sound he should stick to. "The sound is for other people to define. For me, it's experimental. That isn't to say it's avant-garde or harsh noise music, but if I'm not experimenting, I won't be fulfilled internally," Mulherin explains. Trauma Factory is rich in variation as a result. "I didn't care if one song didn't sound like another. I'm just making songs, and I'm going to throw them into a bag and give them to people."

In spite of the hard times it was born out of, there's a definite sense of alleviation to Trauma Factory, as though these songs have been begging to be uncorked. There's raucous fun to be had, of course, especially on his collaboration with KennyHoopla and JUDGE, "blood." But being unburdened from those expectations he used to set for himself also clears the way for some of his most emotionally cogent material to date, such as closing track "barely breathing," and "real," in which reflect upon the difficulties he's faced with splintering clarity. "I have what I thought I wanted back when I was a kid, but I still feel as lonely as I did then," he says. There's no linearity to healing, and maybe he isn't where he wants to be today. But you can bet that he's going to keep working on getting there: "the search for true contentment and true peace continues."
Spite
A decibel- and soul-crushing deathcore unit based out of Southern California, Spite employs a lethal blend of death metal, metalcore, and neo-nu-metal. Their original lineup issued the debut album Stay Sick in 2017. They followed with Root of all Evil in 2019. After signing with Rise Records and several personnel changes, they re-emerged with Dedication to Flesh in 2022.

Formed in the Bay Area and featuring the talents of vocalist Darius Tehrani, bassist Stephen Mallory, guitarist Alex Tehrani, and drummer Cody Fuentes, the band issued an independent EP, Misery, followed by an eponymous full-length before inking a deal with Attila frontman Chris Fronzak's Stay Sick Recordings. The band's first LP for the label, Nothing Is Beautiful, was released in July 2017 and drew comparisons to contemporaries like Thy Art Is Murder, Acacia Strain, and Suicide Silence. Spite continued to push against the boundaries of heavy music with the punishing Root of All Evil, which appeared in 2019.

Following a tour of summer and fall festivals, the band underwent some personnel changes, adding guitarist Lucas Garrigues and replacing Mallory with Ben Bamford and Fuentes with ex-Emmure kitman Josh "Baby J" Miller (half of Darko with Tom Barber). In November, they issued the video single for "Made to Please," followed in January 2022 with "Caved In." In June, they delivered the single "Hangman." Co-produced by Alex Tehrani and Matt Guglielmo, their third album, the 12-song Dedication to Flesh, arrived in August along with the single and video for the set's title track. The album reached number 14 on the Billboard Heatseekers chart.