About This Event
Public Onsale: Friday 1/27 @ 10am

VIP 1: Ella Mai Meet & Greet Experience
Includes:
- One (1) general admission ticket
- Early entry into the venue
- Exclusive Meet & Greet with Ella Mai
- Personal photograph with Ella Mai
- Limited Edition Ella Mai Windbreaker (Exclusive to VIP only!)
- Custom Ella Mai scrunchie pack
- Crowd-free merchandise shopping
- Official Meet & Greet laminate
- Limited availability

VIP 2: Ella Mai VIP Merch Bundle
Includes:
- One (1) general admission ticket
- Early entry into the venue
- Limited Edition Ella Mai Windbreaker (Exclusive to VIP only!)
- Custom Ella Mai scrunchie pack
- Crowd-free merchandise shopping
- Official VIP laminate
- Limited availability
--
PLEASE RIDESHARE - Parking is limited around the venue. We strongly recommend using rideshare apps like Uber or Lyft for transportation to and from the venue. There is a designated rideshare pick up / drop off location near the entrance for your convenience.
Need an Access Code? Sign up for our newsletter to get new show announcements, exclusive presale codes, rental discounts and more. Sign up HERE.

*Presale codes are usually sent out on Thursdays at 10am as part of our weekly newsletter.
This show currently has no COVID safety requirements for attendees. This is subject to change. If this changes we will be sure to update this page as well as notify all ticket buyers via email.
Artist Info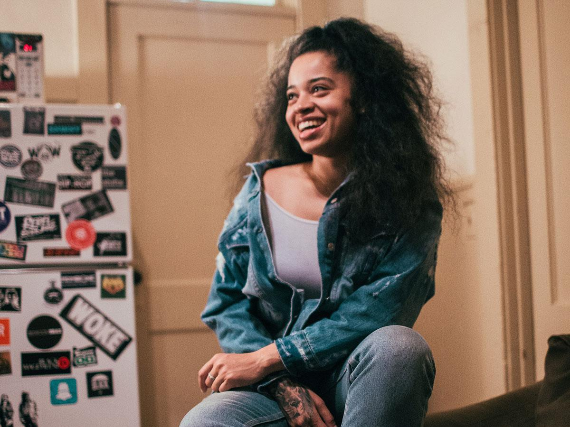 Ella Mai
In 2018 Ella Mai's first single "Boo'd Up" broke the record for the most weeks at No. 1 of any song by a woman on the R&B/Hip-Hop Billboard Airplay chart and is now RIAA-Certified 7x Platinum. Her follow-up single, the 5x-Platinum "Trip," peaked at No. 11 on the Billboard Hot 100, and her debut album, Ella Mai, has almost 6 billion streams and is 2x Platinum. In addition to her chart-topping domination and success, Ella Mai has won a number of awards, including her first GRAMMY for Best R&B Song, 3 Billboard Music Awards including the coveted Top R&B Artist, 3 iHeartRadio awards including R&B Artist of the Year, 3 Soul Train Awards, an NAACP Image Award, and a BET Viewers Choice Award. After a busy four years that included touring the world and the release of the track "Not Another Love Song." To bridge projects, Ella kicked off her sophomore season with her single, "DFMU (Don't F**k Me Up)," followed by the release of her album Heart On My Sleeve. If the adage is true and history always repeats itself, get ready for Ella Mai to dominate the music and cultural zeitgeist once again.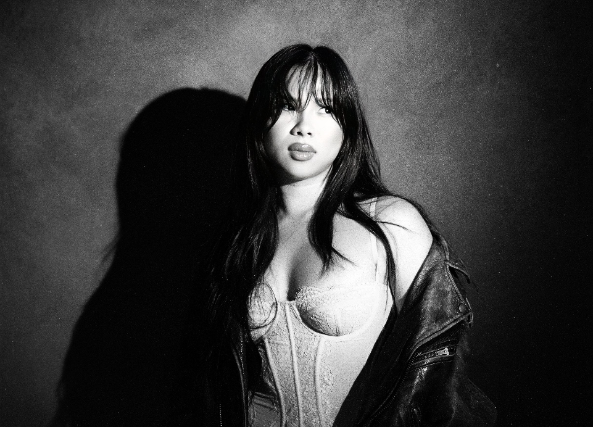 thuy
Raised with a rich Vietnamese heritage, independent R&B singer thuy (pronounced 'twee'), began her musical career in stunning fashion with her first radio record, "Hands on Me." The record gained widespread support in her Bay Area community after winning KMEL 106.1's Home Turf contest and cemented her first step into pop-R&B success.
Growing up surrounded by music, thuy treasured pop idols Britney Spears and Christina Aguilera, and at 9, she knew she wanted to be a pop star. Whether it was singing karaoke with family, on the stoop of her childhood home in the Bay Area, or in the high school choir, thuy cultivated her natural singing abilities throughout her adolescent years with hopes of manifesting it into a career. However, with no understanding of what a professional career in music meant and no artist she could look up who looked like her, thuy scrapped her dreams and instead focused on school. As the daughter of two Vietnamese immigrants, thuy wanted to make her parents proud by finishing college and eventually entered the medical field. "Growing up, I listened to artists that didn't look like me. People experience heartbreak and pain in different ways, but I never saw anyone who looked like me deliver that message," she explains.
After giving up on music, followed by a few lackluster years in the medical field, thuy came across a chance visit to a studio. It was then that thuy opened her eyes to what a professional career in music could look like and finally decided to pursue her passion. In no time, she recorded "Hands on Me."
Since then, the now Los Angeles-based artist has released several records showcasing her angelic vocals and modern R&B stylings. Now having amassed over 2.8 million monthly listeners and 250 million global streams across her catalog, thuy is making her mark and has garnered support from premier publications and major DSP playlists including Billboard, Rolling Stone, Paper, Harper's Bazaar, NYLON, Lyrical Lemonade, Flaunt, EARMILK, KQED, Wonderland, Spotify New Music Friday, and Apple Music Best New Songs.
2021 marked a turning point for the rising artist debuted her freshman EP, 'i hope u see this'. Arriving at a time when the excitement for her music has never been stronger, the project has now amassed over 100 million streams and an audience of its own.
In 2022, she followed up with her second project, 'girls like me don't cry', and won the hearts of fans worldwide. The young starlet continued to cement her place in mainstream R&B and on the global stage with two sold out headline tours, major festival billings, and collaborations with major brands such as McDonald's, Zappos, crocs, Foot Locker, and PUMA. She was selected as Spotify's September ambassador for EQUAL, a program honoring female game changes across the industry and fostering equity for women in music, accepted into YouTube Foundry's Class of 2022, and landed a spot on the industry coveted Vevo DSCVR's Artist to Watch list for 2023. thuy more than proves that her star quality has staying power and that her celestial voice, unrivaled songwriting, and knack for earworm melodies was here to stay. Her bright future ahead points to enchanting the audiences of a more global market.
Onward to 2023, thuy is poised to further solidify her name in today's pop culture and hopes that her music continues to inspire confidence in others and to be a voice for those who want to feel seen.
As a vocal advocate of the AAPI community, thuy was a vocal supporter in the #StopAAPIHate fundraiser. Continuing to bring light to the bubbling wave of Asian American artists, thuy was selected to be a part of the inaugural Gold House Futures Music Guild, an initiative aimed at advancing the success of emerging API creatives, entrepreneurs, and social impact leaders. Paper has also praised the rising star, highlighting "the songstress has carved out a space for herself both within and beyond the community of self-made Asian-American musical artists that have emerged in the streaming era."