About This Event
--
PLEASE RIDESHARE - Parking is limited around the venue. We strongly recommend using rideshare apps like Uber or Lyft for transportation to and from the venue. There is a designated rideshare pick up / drop off location near the entrance for your convenience.

Need an Access Code? Sign up for our newsletter to get new show announcements, exclusive presale codes, rental discounts and more. Sign up HERE.

*Presale codes are usually sent out on Thursdays at 10am as part of our weekly newsletter.
This show currently has no COVID safety requirements for attendees. This is subject to change. If this changes we will be sure to update this page as well as notify all ticket buyers via email.
Artist Info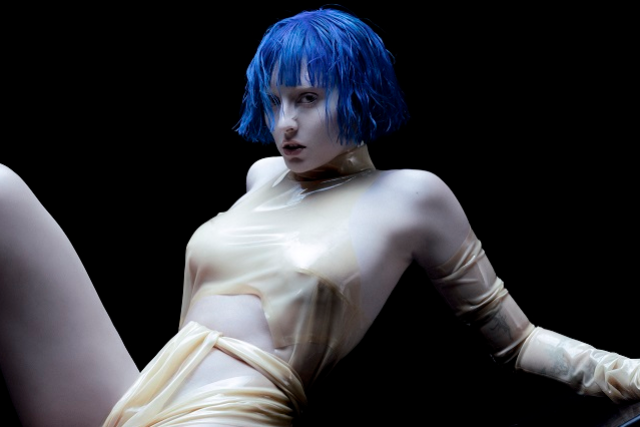 Ashnikko
London-based, American-born artist Ashnikko makes genre-bending, hyper-stylized electronic pop, bringing a larger-than-life persona to both their attitude-heavy rap flows and sung hooks. Following two initial EPs, they gained widespread viral buzz with their 2019 Yung Baby Tate collaboration "Stupid" and their 2021 debut mixtape, Demidevil.

Born Ashton Nicole Casey in 1996 in Oak Ridge, North Carolina, Ashnikko grew up in Greensboro. She discovered rap around age 11, listening to M.I.A. While living in Estonia and Latvia as a teen, she began making her own music, influenced by artists like Nicki Minaj and Björk. In 2017, she released a digital EP, the Raf Riley-produced Sass Pancakes, which included the track "Krokodil." A second EP, Unlikeable, followed in 2018 and included the song "No Brainer."

In 2019, Ashnikko returned with the five-track EP Hi It's Me, which featured the song "Stupid" with Yung Baby Tate. The track and video went viral on several platforms, helping it reach number one on both the Billboard Bubbling Under Hot 100 chart and Bubbling Under R&B/Hip-Hop chart. That same year, she toured with Danny Brown. "Cry," a collaboration with Grimes, arrived in early 2020, offering a preview of the full-length mixtape Demidevil, which arrived in January 2021. In addition to the Grimes cameo, Demidevil also featured an appearance by Princess Nokia, a song built around a Kelis sample, and a reworking of Avril Lavigne's 2000s anthem "Sk8er Boi."