About This Event
VIP 1:
Lil Yachty - Meet & Greet Experience
Includes:
- One General Admission Floor Ticket
- Meet and Greet with Lil Yachty
- Individual Photo Opportunity with Lil Yachty
- Early Entry into the venue
- Early Merchandise shopping opportunity before doors open to the public
- Official VIP Laminate
VIP 2: Lil Yachty - Preshow Experience
Includes:
- One General Admission Floor Ticket
- Access to Preshow Listening Party
- Early Entry into the venue
- Early Merchandise shopping opportunity before doors open to the public.
- Official VIP Laminate
VIP 3: Lil Yachty - Early Entry Experience
Includes:
- One General Admission Floor Ticket
- Early Entry into the venue
- Early Merchandise shopping opportunity before doors open to the public.
- Official VIP Laminate
--
PLEASE RIDESHARE - Parking is limited around the venue. We strongly recommend using rideshare apps like Uber or Lyft for transportation to and from the venue. There is a designated rideshare pick up / drop off location near the entrance for your convenience.

Need an Access Code? Sign up for our newsletter to get new show announcements, exclusive presale codes, rental discounts and more. Sign up HERE.

*Presale codes are usually sent out on Thursdays at 10am as part of our weekly newsletter.
This show currently has no COVID safety requirements for attendees. This is subject to change. If this changes we will be sure to update this page as well as notify all ticket buyers via email.
Artist Info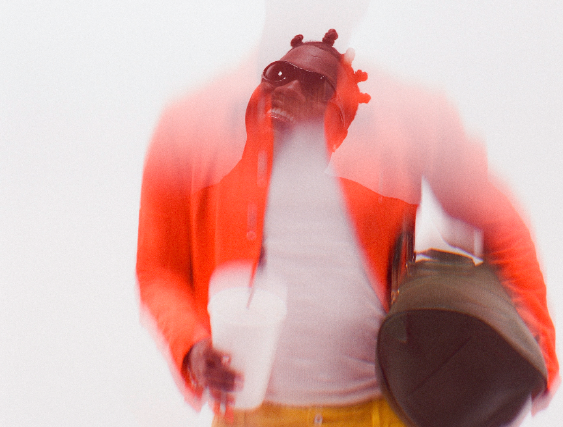 Lil Yachty
Combining feel-good positivity, druggy weirdness, and wild ATLian flair into a style he termed "bubblegum trap," rapper Lil Yachty scored his first platinum single with "One Night" (2016). Within two years, he had a pair of Top Ten albums with Teenage Emotions (2017) and Lil Boat 2 (2018), and a Grammy nomination via DRAM's "Broccoli," on which he was featured. Between the release dates of those proper albums for the Quality Control label, Yachty's approach shifted from a reliance upon willfully off-key singing and lackadaisical rhyming to that of a comparatively traditional MC, albeit with his irreverent sense of humor still gamely displayed. His style continued to evolve with his following recordings, including 2020's Lil Boat 3 and 2021's Michigan Boy Boat.

Born Miles McCollum in the metropolitan Atlanta city of Mableton, Yachty began to break in 2015, when Drake's OVO Sound Radio aired his bizarre and singsongy "Minnesota." He truly crossed over in 2016. During the year, he released Lil Boat and Summer Songs 2, his first two commercial mixtapes for the emergent Quality Control Music. The former featured "Minnesota" along with "One Night," a woozy party cut that reached number 30 on Billboard's Hot R&B/Hip-Hop chart, cracked the Hot 100, and went platinum. Also during the year, he was featured on DRAM's "Broccoli" and Kyle's "iSpy," both of which went Top Ten pop, and was part of Chance the Rapper's Top Ten release Coloring Book. "Broccoli" was nominated for a Grammy in the category of Best Rap/Sung Collaboration. Coloring Book took the award for Best Rap Album.

Yachty continually added to his secondary discography as a collaborator, most visibly beside Carly Rae Jepsen on a remake of Rob Base & DJ E-Z Rock's "It Takes Two," but during 2017 and 2018, he directed most of his energy toward his first two proper albums. Teenage Emotions, issued in May 2017, peaked in the Top Ten of the Billboard 200 and Top R&B/Hip-Hop Albums charts, highlighted with the charting single "Peek a Boo," featuring Migos. Yachty returned the following March with Lil Boat 2, on which he sounded more like a traditional rapper with greater emphasis on enunciated verses and a reduction in off-key vocalizations. With tracks featuring PnB Rock, YoungBoy Never Broke Again, and Trippie Redd among its highlights, the album went Top Ten on multiple Billboard charts. That year, Yachty also released Nuthin' 2 Prove, which included "Who Want the Smoke?" with Cardi B and Offset. The set peaked just outside the Top Ten of the Billboard 200 and reached number nine on the R&B/hip-hop chart.

Lil Yachty issued a handful of stray tracks in 2019. Early the next year, he teamed up with Lil Keed and Zaytoven for the A-Team mixtape, and soon hit the Hot 100 as a lead artist for the third time with "Oprah's Bank Account," featuring Drake and DaBaby. That May, following the release of "Split/Whole Time," Yachty issued Lil Boat 3, which contained the two preceding singles and entered the Billboard 200 at number 14. A deluxe version of the LP, Lil Boat 3.5, arrived later that November. Extending his prolific run, he issued his third mixtape in May 2021. Inspired by the Michigan underground, Yachty recruited a team of Detroit and Flint rappers for Michigan Boy Boat, a U.S. Top 40 hit. Following 2022's "Humble," a collaboration with Diplo, he scored a minor hit with the solo track "Poland." ~ Andy Kellman & David Jeffries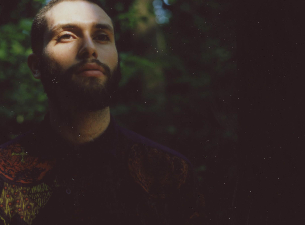 Nick Hakim
Nick Hakim arrived during the mid-2010s with a dazed folk-soul hybrid sound rendered psychedelic by an evident affinity for echo. Signed to the ATO label shortly after he made his recorded debut, the earnest singer/songwriter and guitarist released his first album, Green Twins, in 2017. Since then, he has issued Will This Make Me Good (2020) and Cometa (2022), as well as the intermediary Small Things, a collaboration with saxophonist/poet Roy Nathanson.
Before his breakout year, the Brooklyn-based native of Washington, D.C., appeared on Gizmo's Red Balloon album beside the likes of Gwen Bunn and Casey Benjamin. In 2014, Hakim released a pair of warmly received EPs. Separated by three months, Where Will We Go, Pt. 1 and Where Will We Go, Pt. 2 -- primarily acoustic recordings he began making while attending Berklee College of Music -- pitched him somewhere between Jeff Buckley and Anthony Hamilton in a strictly low-key and singularly intimate fashion. Hakim steadily built a fan base through his performances, including stints opening for Maxwell and King. Meanwhile, he worked on his debut album; Green Twins, made over the course of three years, was released on ATO in May 2017. The next year, Hakim and Onyx Collective -- fellow New York City dwellers who appeared on the Green Twins song "Those Days" -- put together a collaborative 12" for Record Store Day. "Vincent Tyler," the Hakim-headlined side, also featured strings and background vocals from Kadhja Bonet.
Entering the 2020s, Hakim connected with Onyx again on the group's version of the Rodgers & Hart standard "My Funny Valentine." In May 2020, he issued Will This Make Me Good, a set more surreal and turbulent than his first album. Remaining a keen collaborator, Hakim then linked with Jazz Passengers leader Roy Nathanson to cut the succinct Small Things, released in April 2021 on Onyx Collective's NYXO label. Hakim returned in October 2022 with his romantic third solo album, Cometa, some of which he produced on his own, while the blissful preview single "M1" was produced beside longtime associate Andrew Sarlo and DJ Dahi. - Allmusic.com