About This Event
This is a fully seated show.

Danny Pellegrino VIP Meet and Greet
Includes:
- Post show meet and greet
- Premium reserved seat
Entry requirements are subject to change. By purchasing tickets to this event you agree to abide by entry requirements in effect at the time of the event. Check the venue website leading up to your event for the latest protocols.
--
PLEASE RIDESHARE - Parking is limited around the venue. We strongly recommend using rideshare apps like Uber or Lyft for transportation to and from the venue. There is a designated rideshare pick up / drop off location near the entrance for your convenience.

Need an Access Code? Sign up for our newsletter to get new show announcements, exclusive presale codes, rental discounts and more. Sign up HERE.

*Presale codes are usually sent out on Thursdays at 10am as part of our weekly newsletter.
Artist Info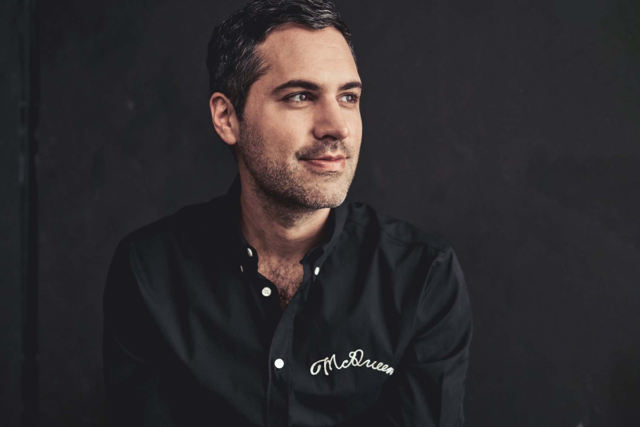 Danny Pellegrino
I'm a NYT bestselling author/screenwriter/comedian/content creator. I created and host Everything Iconic with Danny Pellegrino, a comedic pop culture podcast available on iTunes, Spotify, Stitcher, Acast, Google Podcasts, and everywhere else you can listen to podcasts.
The show has frequently appeared in the top 10 TV/Film podcasts on iTunes, and there have been over 40 million streams this year.
I've performed at The Troubadour, The Gramercy Theatre, The Laugh Factory, The Comedy Store, Groundlings, Second City Chicago, the iO theater, and more.
My book, How Do I Un-Remember This?: Unfortunately True Stories, is available now (smarturl.it/unremember) via Sourcebooks and is an instant NYT bestseller and Target Book Club pick for June 2023. The follow-up titled The Jolliest Bunch: Unhinged Holiday Stories is due 10/24/2023 and available for preorder now! I co-authored Fancy AF Cocktails, the best-selling book released December 3, 2019 via Houghton Mifflin Harcourt, and the best-selling The Super Carb Diet, released via St. Martin's Press, and I'm a contributing writer on Box Office Prophets. You can see my original content on my verified Instagram account, over 260,000 followers and millions of impressions a month, at www.Instagram.com/DannyPellegrino. My work has been featured on Cosmo, US Weekly, Billboard, Buzzfeed, World of Wonder, People, Refinery 29, Huffington Post, W Magazine, E!, Comedy Central, and more. I've also been hired by companies like Comedy Central, DirecTV, Netflix and others to create original content for their social media channels, and appeared on shows like Watch What Happens Live, The View, and The Drew Barrymore Show.
I've been lucky enough to interview so many iconic award-winning actors, reality TV stars, drag queens, comedians, and everyone in between on Everything Iconic. A-listers like Cameron Diaz, Pamela Anderson, Drew Barrymore, Elizabeth Olsen, Matt Dillon, and Daniel Levy, to Bravo's Andy Cohen, Academy and Tony award-winner Marcia Gay Harden, legendary journalists and talk show hosts Kelly Ripa, Katie Couric, Rosie O'Donnell, Ricki Lake, Lisa Ling, and Kathie Lee Gifford, best-selling authors like Delia Ephron, Gary Janetti, and Malcolm Gladwell, the stars of The Real Housewives franchise, RuPaul's Drag Race, Snooki, Miss Piggy, and more. It's an entertainment podcast with exclusive interviews that have been featured in lots of great news outlets like Vogue, Vanity Fair, TIME, E!, Entertainment Tonight, Instinct Magazine, People, Today.com, Newsweek, Page Six, US Weekly, and more. The show has been growing quickly since debuting at the end of 2017, and I couldn't be more proud! From the bottom of my heart, thank you to everyone who listens/subscribes.