About This Event
VIP 1: The ZHUMAN Experience
Includes:
- One (1) general admission floor ticket
- Photo opportunity with ZHU
- Early entry into the venue for the best spot on the floor
- Concessions Voucher
- Exclusive VIP merchandise gift
- Limited edition VIP-only tour poster signed by ZHU
- Commemorative VIP laminate
- Merchandise shopping opportunity before general doors
- On-site experience host
VIP 2: ZHU's Early Entry VIP Experience
Includes:
- One (1) general admission floor ticket
- Early entry into the venue for the best spot on the floor
- Exclusive VIP merchandise gift
- Limited edition VIP-only tour poster
- Commemorative VIP laminate
- Merchandise shopping opportunity before general doors
- On-site experience host
--
PLEASE RIDESHARE - Parking is limited around the venue. We strongly recommend using rideshare apps like Uber or Lyft for transportation to and from the venue. There is a designated rideshare pick up / drop off location near the entrance for your convenience.

Need an Access Code? Sign up for our newsletter to get new show announcements, exclusive presale codes, rental discounts and more. Sign up HERE.

*Presale codes are usually sent out on Thursdays at 10am as part of our weekly newsletter.
Artist Info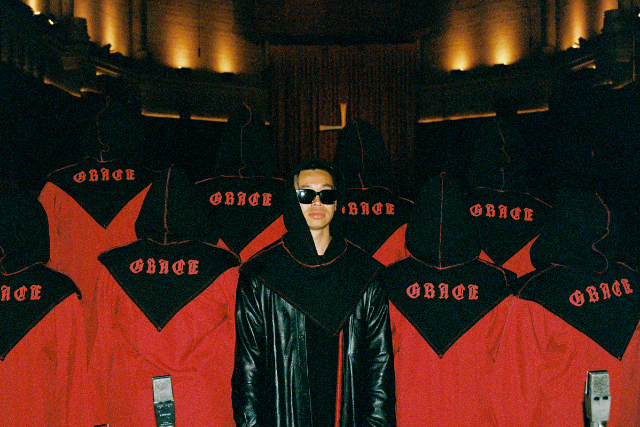 ZHU
ZHU is ready to move again. After spending a year stuck inside, the Grammy-nominated musician and producer is turning his eyes to the future, when clubs reopen and pure rave energy can overtake a crowd of writhing bodies yet again. Most of his third album, DREAMLAND 2021, was made at home during quarantine, but as he crafted the new set's grimy techno and sweaty house tracks, he imagined the record as the score to a world starting to spin back into motion—even if, for now, that feels out of reach. Over the years, ZHU has won acclaim for exactly these kinds of forward-looking experiments, including a Best Dance Recording nomination at the 2014 Grammys for his breakout hit "Faded." His debut album GENERATIONWHY topped Billboard's Dance/Electronic albums chart and landed on the Billboard 200, and he's had dozens of tracks hit the Hot Dance/Electronic Songs chart. These accolades have earned him partnerships with like-minded brands including Luminosity and Leica. And ZHU continued his productive streak in 2020 with a busy run of singles—including "Only" with Tinashe, "Desire" with Bob Moses, and the Kito and Jeremih collab "Follow"—and a string of live-streams for Digital Mirage, Insomniac, and Lollapalooza. But all of this success has never been the point—ZHU just wanted to head to the dancefloor and dream up better worlds. DREAMLAND 2021 basks in that impulse. He imagines everyone united under one roof raving—a party with enough energy to take over the whole world.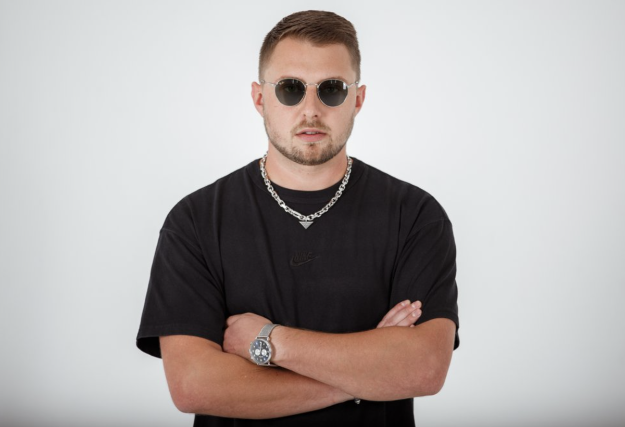 Noizu
Los Angeles based Noizu is quickly climbing through the ranks of house music. Making his debut on the Chris Lake and Skrillex curated 'HOWSLA' in 2017 with "Lasers" before catching the eyes and ears of French label boss Tchami. His follow up release saw the 'Jungle EP', an instant live anthem supported by Diplo, Oliver Heldens, A-Trak, Jauz, Malaa and more.
2018 started with singles "LFO" & "Wavey", gaining huge support from Sirius / Diplo Revolution. The latter in particular received over 200 plays.
Noizu's first official remix came when he was asked by DJ Snake himself to tackle his Lauv featured smash 'A Different Way', which boasts over 8M Spotify streams at present.
With a growing urge to adopt a label boss attitude, Noizu set up Techne Records summer of 2018 with a view to working club releases globally and giving new talent a platform to show their skills. The debut release, a collaboration with Dombresky, could not have gone better. "Rave Alarm" was launched and was subsequently made "Hottest Record in the World" by Annie Mac for BBC Radio 1. A top 10 Aria club track in Australia, this track has now been licensed and quickly became a regular festival anthem for countless DJs throughout the 2019 festival season.
Cruising straight through 2019, Noizu started off the year with the much-anticipated release of "DANCE" on Chris Lake's Black Book Records, which quickly gained the support of some of dance music's top names including FISHER, Chris Lake, Green Velvet, Claude VonStroke and more.
Late summer, Techne released Noizu's final single of the season, "Baby, Baby". The song, featuring a vocal originally sung by Smokey Robinson, takes the classic croon and gives it new life as a warm, tech-house smash, only further expanding the margins of that unique Noizu style.
November 2019 saw Noizu make his largest LA play to date, a sold-out headline show at Academy. Ending the night with a large family set made-up of fellow producers Wax Motif, Dombresky, Dillon Nathaniel, Born Dirty and Westend proves Noizu's fans go far beyond those stood in front of him at shows.
Although 2020 did not pan out exactly like Noizu had anticipated, it still turned out to be an incredibly successful year. Due to the lack of touring, Noizu dove into the studio to hammer out tunes that kept his previous momentum going. Starting off the year with the fun and
uplifting track, "Elevate", it quickly set the pace for what the rest of the year would bring. "Summer 91", a dance anthem driven by funky keys and a dancey bassline, cannonballed onto the scene with a wave of excitement. Riding off the coattails of "Summer 91", Noizu quickly released a club banger, "Hands Up" with the legendary Fast Eddie and Martin Ikin on Black Book Records; the song shot to #1 on the Beatport Tech House charts. During this time, "Summer 91" continued to gain praise and recognition, including 700 radio plays worldwide and over 40 BBC Radio 1 spins. Noizu knew he was onto something great when the track caught the ears of Major A&Rs around the globe and ultimately led to him signing with major RCA/Sony.
2021 launched with the new version of Summer 91, now called Summer 91 (Looking Back) on RCA.
The track debuted on Annie Mac as "Hottest Record in the World"; Noizu's 2nd time receiving this honor from Annie. The song rocketed into the Shazam top 100 overnight with additional support from Charlie Hedges at R1. Whilst being instantly added to Kiss FM, Kiss Dance and Capital Dance playlists. If the rest of 2021 is anything like the beginning, Noizu is sure to make this his best year of music yet.