About This Event
--
PLEASE RIDESHARE - Parking is limited around the venue. We strongly recommend using rideshare apps like Uber or Lyft for transportation to and from the venue. There is a designated rideshare pick up / drop off location near the entrance for your convenience.

Need an Access Code? Sign up for our newsletter to get new show announcements, exclusive presale codes, rental discounts and more. Sign up HERE.

*Presale codes are usually sent out on Thursdays at 10am as part of our weekly newsletter.
Artist Info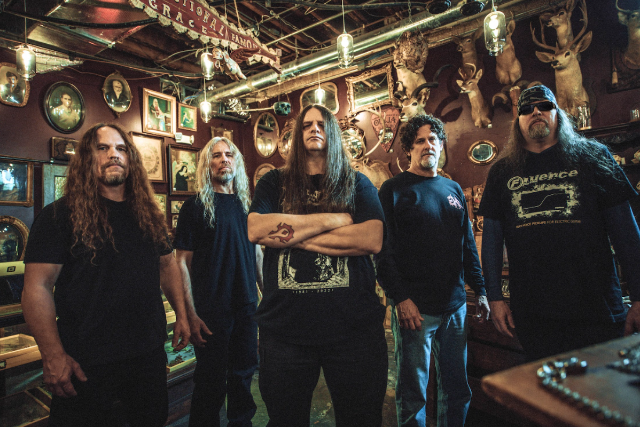 Cannibal Corpse
Since 1988, Cannibal Corpse have been at the forefront of death metal, having helped shape and define the genre, and creating a seminal, incomparable body of work in the decades that followed. In 2021 they raised the stakes again with 15th album Violence Unimagined, growing ever more complex and intense, and now they return with its successor, the equally monstrous Chaos Horrific, starting a new chapter in their legacy. Written closely after the conclusion of the Violence Unimagined sessions due to the pandemic preventing them from touring like usual, echoes of that album exist in Chaos Horrific, but this is a whole new beast of its own. "To me this album feels sort of like a continuation of Violence Unimagined. The style is quite similar, but individually none of the songs on Chaos Horrific sound like songs on Violence Unimagined," says bassist Alex Webster. "It's a full-on death metal album, Cannibal Corpse style, and a very natural progression from Violence Unimagined."
While the band have always been noted for their technicality and complex songwriting, this does not define where the writing process takes them. "I believe that our songwriting has progressed in a manner where every song paves its own path whether it be a straightforward song or a technical song, sometimes a mix of both, so there's no preconceived idea that we want to be more technical. The music just sort of takes its own course," explains guitarist Rob Barrett. The band also had no specific plan for the record, always approaching each one with an open mind, just intent on writing the best songs that they can. "When we create a new record the writing flows freely and organically," says guitarist/producer Erik Rutan. "One thing I had hoped for with the writing of Chaos Horrific was that the material would push the envelope a bit in a slightly different direction than Violence Unimagined; expand the dynamics, explore new territory without departing from what Cannibal Corpse is and always shall be. That naturally happened and is exactly what we achieved with this album." The band also continue to uphold their legacy as they sonically progress and evolve with each and every release, never repeating themselves and working hard to make every song unique. With the intention of making albums on which every song is potentially the standout they have certainly pulled this off on Chaos Horrific's ten tracks, showcasing a broad range of dynamics that propel the whole thing thrillingly. Kicking off with the aptly titled "Overlords Of Violence" they are in full on attack mode, the track a straight down the line rampant aural assault designed to kill. Then there are the likes of "Frenzied Feeding" and "Blood Blind", the former alternating between high speed technical aggression and deeply atmospheric mid-tempo ugliness, and the latter a brutal, loping chug-fest that carries so much sonic weight it is quite devastating, but literally any track could be singled out. Likewise, every track stands apart from those alongside them, but together they make so much sense, the record flowing seamlessly.
With the album named by drummer Paul Mazurkiewicz, the members all felt it was a great representation of the band, as is always the intention, and lyrically they linger in typically dark and twisted territory. Subjects covered include resetting the human race through mass mutilations ("Blood Blind"), fighting off hordes of zombies ("Chaos Horrific"), the selection of a random individual to be dismembered and sacrificed ("Summoned For Sacrifice"), and the violent revenge of victims of human trafficking ("Vengeful Invasion"). The album artwork - by longtime collaborator Vince Locke - is also suitably Cannibal Corpse-esque, featuring a chaotic tangle of the living and the undead, which evokes the lyrics of the title track.
Having now produced six Cannibal Corpse albums - starting with 2006's Kill - this is Rutan's second release as a full fledged member, having officially joined in 2020, and his contributions have only improved the band. "He already was part of the Cannibal Corpse family so his transition from producer to guitarist/songwriter/producer was seamless," says Webster. "Erik's a super hard worker so somehow he's able to do all of those things at the highest level. We were already very comfortable working with him, and it's only gotten better. We're energized and excited about the future, and Erik's contributions are a big part of that." Adds Rutan, "I feel like every album we've worked on together has progressed forward with a better understanding of each other, allowing us to push each other further even more to get the best out of one another."
Tracking at Rutan's studio, Mana Recording in Florida, the band's home state, was comfortable for all involved, though required everyone to work hard and be at the top of their game. Things went smoothly, and smoother than ever on the guitar front due to Barrett and Rutan having "custom guitars built with longer scale necks to hold the proper intonation necessary for lower tunings, which drastically reduced the hours spent on trying to track guitar that stays in tune throughout the session," says Barrett. Webster asserts that it was a lot of hard work, and that "there's a lot of attention to detail in the studio. We try to get the best possible tones from our gear, and capture the best possible performances. This can take a lot of time and effort but the end result is absolutely worth it." Rutan states that the sessions were a "powerhouse", with so much effort going into what has emerged as a massive album, further asserting that "everything about recording albums is hard but damn I love doing it! Creating albums, something that will last an eternity beyond our time, is something so very special, and every album we create I feel very grateful to have such an opportunity to do so."
With the pandemic behind them, Cannibal Corpse were thrilled to hit the road again in 2022, finally able to unleash the
Violence Unimagined
tracks live. "We're so grateful to be able to get back out there and play for all of our fans," says Webster. "We've always enjoyed it, but after being forced off of the road for almost two years we appreciate the opportunity to play live that much more, and we are so thankful for all of the fans who've come out to the shows since we've been back at it. It's great to see you all again!" They are already looking ahead to the touring in support of
Chaos Horrific
, every track on there destined to go off like a bomb when played live, and the band are primed and ready to destroy everything in their path. Though they have not given much thought to the fact that 2023 is their 35th anniversary, Rutan sums up how everybody feels about this milestone. "I think it is such an amazing feat. It speaks to the work ethic and dedication that everyone has put into Cannibal Corpse. When you think about how many bands never make it a decade, let alone three plus, it is such a testament to the creativity aspect and determination and loyalty towards what we do."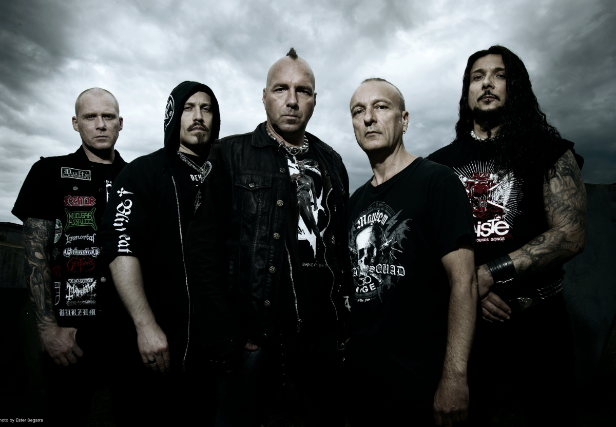 Mayhem
By the power of darkness and with the might of black-hearted will no two Mayhem albums have been or will ever be the same. Over the course of Mayhem's storied and ground breaking 35-year career—from Deathcrush (1987) through Esoteric Warfare (2014)—the Norwegians have continuously challenged the orthodoxy of the genre they helped create. In 2019, Mayhem released their latest studio album, Daemon.

Daemon isn't a direct follow-up to Esoteric Warfare. Like all Mayhem albums of their time, Daemon is unto itself. Indeed, this album also isn't a new chapter in Mayhem's storied career. Rather, it's a new tone, authoritative yet wild in character. Daemon is change, an opportunity for the maw of hell to open wider. The album was also the byproduct of irascible and captious individuals. Anger, frustration, and the continued struggle to push—at whatever cost—the band's music forward were at the dark heart of Mayhem's newest album.

The five-year wait for Daemon is something all fans prepared for, with the understanding that Mayhem, in whatever guise it presents itself, will always return greater than before, stronger than ever yet still true to its roots.

The success of Daemon becomes evident on the international chart results. Mayhem reached No. 18 in the German Album Charts, No. 8 in the Finnish Combined Charts, No. 4 Finnish Physical Charts and No. 35 in the Austrian Album Charts. In November 2019 Mayhem toured alongside GosT and Gaahls Wyrd through Europe and sold out most of their shows.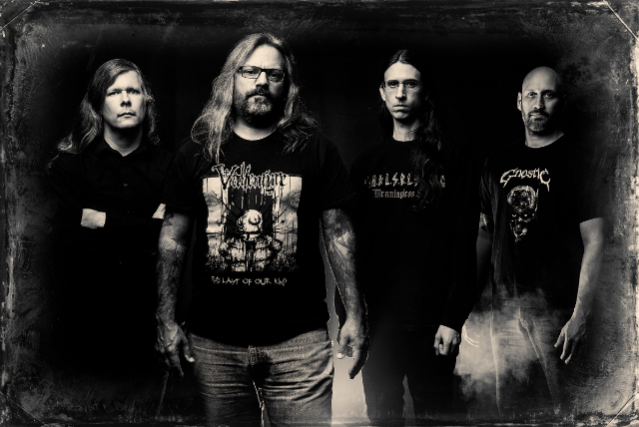 Gorguts
When it comes to GORGUTS, you have to expect the unexpected. In an age of a postulated clash of cultures, mastermind Luc Lemay delivers a piece of music that is conceptually and lyrically based on the "House of Wisdom", a medieval library based in Baghdad and at the heart of the Golden Age of Islam with its many scientific breakthroughs in various fields of learning. As Luc comments: "It is a story about curiosity, beautiful minds and sadly, about how man destroys great discoveries and achievements." Musically there is more narrative feeling as each section is introduced in such a way that every riff has the space to evolve like a character in a story.

The stunning cover art created to reflect this concept has been specially created by renowned Polish artist Zbigniew M. Bielak (MAYHEM, GHOST, ZHRINE et. al.).
Few extreme bands can boast the pedigree of GORGUTS. During their early days as part of death metal's first wave, they created a legacy of legendary releases including their debut album 'Considered Dead' (1991) and its more experimental and technical follow-up 'Erosion of Sanity' (1993). After a hiatus of five years, Luc Lemay returned with a new line-up, which released the highly acclaimed and seminal third full-length 'Obscura' (1998). By then GORGUTS had been busy at expanding and redefining the language of death metal. With a new line-up that left Lemay as the sole original member, the next milestone album was released under the title 'From Wisdom to Hate' (2001).

Yet again the band went into hibernation, while their musical legacy continued to inspire and thrive as their native Quebec became a focus for technical death metal with acts such as CRYPTOPSY, NEURAXIS, and BEYOND CREATION to name but a few following in their footsteps. After more than a decade of silence, mastermind Luc Lemay unleashed 'Colored Sands' (2013) with an all-star line-up including Colin Marston (BEHOLD THE ARCTOPUS), Kevin Hufnagel (DYSRHYTHMIA), and John Longstreth (ORIGIN, SKINLESS), who has in the meantime been replaced by Patrice Hamelin (QUO VADIS, BENEATH THE MASSACRE).

Now GORGUTS return with their most experimental song so far that combines all their virtues into one massive masterpiece. Lean back and listen carefully!

Line-up
Luc Lemay: rhythm guitar, vocals Kevin Hufnagel: lead guitar Colin Marston: bass
Patrice Hamelin: drums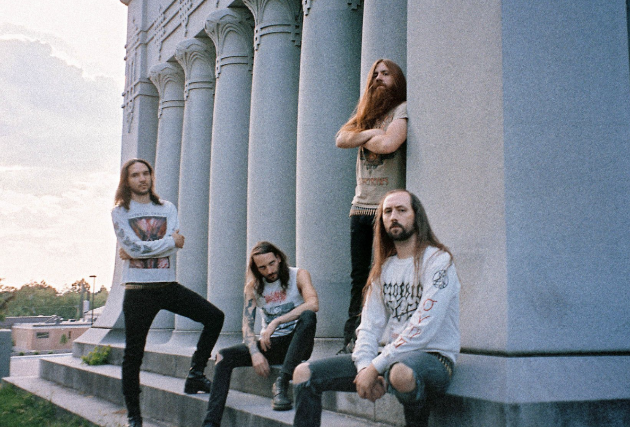 Blood Incantation
A Denver-based band who ornament their death metal core with psychedelic and exploratory tendencies, Blood Incantation emerged in 2011 and found critical acclaim with their 2016 debut, Starspawn, and 2019 follow-up Hidden History of the Human Race. The group shifted gears with their first ambient album, 2022's Timewave Zero.
Comprised of vocalist and guitarist Paul Riedl, guitarist Morris Kolontyrsky, drummer Isaac Faulk, and bassist Blood Incantation's caustic riffage, eerie flourishes of psychedelia, neck-snapping technical acumen, and lyrics about space and death were first put into play on a trio of demo recordings. A split 7" with fellow Coloradans was issued ahead of the group's debut EP, 2015's Interdimensional Extinction. Starspawn, the band's first full-length effort, was released via and received accolades from numerous online publications. A concert EP, Live Vitrification, appeared in 2018, consisting of the 19-minute "The Vitrification of Blood" and an untitled ambient piece.
The band's sophomore long-player, 2019's punishing Hidden History of the Human Race, was even more acclaimed than their debut, charting in Pitchfork's Top 50 albums of the year. Blood Incantation signed to , and the label reissued their debut EP and first two albums in 2021. Timewave Zero, a cinematic dark ambient full-length, appeared in 2022. ~ James Christopher Monger & Paul Simpson, Rovi