About This Event
--
PLEASE RIDESHARE - Parking is limited around the venue. We strongly recommend using rideshare apps like Uber or Lyft for transportation to and from the venue. There is a designated rideshare pick up / drop off location near the entrance for your convenience.

Need an Access Code? Sign up for our newsletter to get new show announcements, exclusive presale codes, rental discounts and more. Sign up HERE.

*Presale codes are usually sent out on Thursdays at 10am as part of our weekly newsletter.
Artist Info
The Menzingers
Since forming as teenagers in 2006, The Menzingers have shown their strength as rough-and-tumble storytellers, turning out songs equally rooted in frenetic energy and lifelike detail. On their new album Hello Exile, the Philadelphia-based punk band take their lyrical narrative to a whole new level and share their reflections on moments from the past and present: high-school hellraising, troubled relationships, aging and alcohol and political ennui. And while their songs often reveal certain painful truths, Hello Exile ultimately maintains the irrepressible spirit that's always defined the band.
The sixth full-length from The Menzingers, Hello Exile arrives as the follow-up to After the Party: a 2017 release that landed on best-of-the-year lists from outlets like Clash and Noisey, with Stereogum praising its "almost unfairly well-written punk songs." In creating the album, the band again joined forces with producer Will Yip (Mannequin Pussy, Quicksand), spending six weeks recording at Yip's Conshohocken, PA-based Studio 4. "That's the longest amount of time we've ever worked with Will," notes Barnett. "We wanted to make sure these stories didn't get lost in the music, so we kept it to a lot of room sounds with the guitar and bass and drums."
Despite that subtler sonic approach, Hello Exile still rushes forward with a restless urgency—an element in full force on the album-opening "America (You're Freaking Me Out)." With its pounding rhythms and furious guitar riffs, the viscerally charged track provides a much-needed release for all those feeling frenzied by the current political climate. "We're living in a pretty insane time, where all you can think about every single day is 'What the hell is going on with this country?'" says Barnett. "But as I was writing that song I realized that it's kind of always freaked me out, especially coming-of-age during the Iraq War. I love so much about America, but I think you can't deny that there are some people in power who are absolutely evil."
Elsewhere on Hello Exile, The Menzingers turn their incisive songwriting to matters of love and romance, exploring the glories and failures of human connection. A wistful piece of jangle-pop, "Anna" paints a portrait of lovesick longing, complete with dreamy recollections of wine-drunk kitchen dancing. And on "Strangers Forever," the band shifts gears for a searing tribute to parting ways, backing their spiky guitars with brilliantly barbed lyrics (e.g., "Maybe it's for the better if we both stay strangers forever").
An album fascinated with home and displacement and belonging (or the lack thereof), Hello Exile takes its title from its heavy-hearted centerpiece. With its aching vocals, graceful acoustic guitar work, and beautifully lilting melody, "Hello Exile" draws inspiration from Anton Chekhov's "The Lady with the Dog" (a short story set in the Black Sea resort city of Yalta). "I grew up in a tiny town that's essentially a cross between a summer-vacation spot for New Yorkers and a retirement home, so for most of my childhood there were always people coming in and out of my life," says Barnett, who hails from Lake Ariel, PA. "Reading that story made me think of how isolating it felt when my friends would leave to go back to the city at the end of the season, and I'd still just be stuck way out there in the woods."
In looking back on the songwriting process behind Hello Exile, Barnett points to the starkly confessional "I Can't Stop Drinking" to illustrate the band's commitment to total candor. "We've written so many songs about fun times with alcohol—but the older you get, it's not always fun anymore," he says. "With 'I Can't Stop Drinking,' I wanted to be completely truthful and get away from glorifying anything. Sometimes it's tough to look at yourself and at others that way, but it felt important to make it as real as possible."
With the band achieving that soul-baring intimacy all throughout the album, Hello Exile emerges as The Menzingers' most emotionally daring work to date. "We've always been in love with good songwriting and the beauty of taking a song to its fullest potential, but with this album I feel like we're really becoming the band we've always wanted to be," says Barnett. Not only a creative turning point for The Menzingers, that uncompromising honesty helps fulfill their mission of leaving each listener with a potent sense of solidarity. "A lot of these songs are looking at different life challenges—they're stories of people at some sort of crossroads," Barnett says. "We might not have the answers for anybody, but hopefully the songs will help them to see the light at the end of the tunnel, and know that they're not alone in whatever tough decisions they're facing."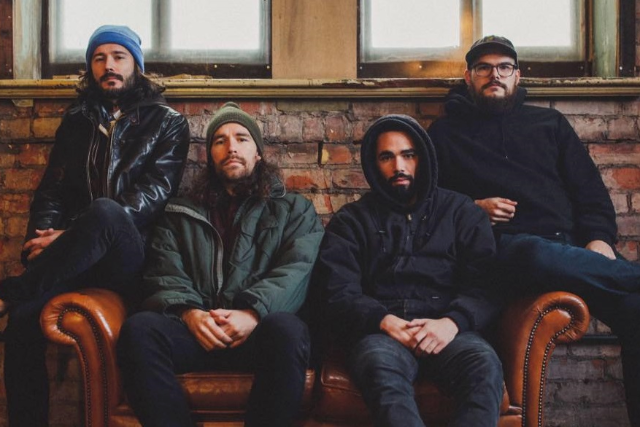 Microwave
Blending elements of hardcore, emo, and indie rock in a melodic cocktail unmatched by scene contemporaries, Atlanta four-piece Microwave balances frankness with a penchant for wit, allowing personal confessions to make a striking impact. Owning the best of the punk continuum, lead vocalist Nathan Hardy will sing, scream and yelp amidst snarling guitar work. While often tipping into the heavier side of resonant punk, the band shines brightest in soft reservation.

Their debut record Stovall is simultaneously dynamic and emotionally powerful while still maintaining a poetic edge. Its somber but optimistic mood is flawlessly encapsulated by the lyrics, "you should have known this day would come/I guess if you're gonna be stupid, then you gotta be tough." – Audotre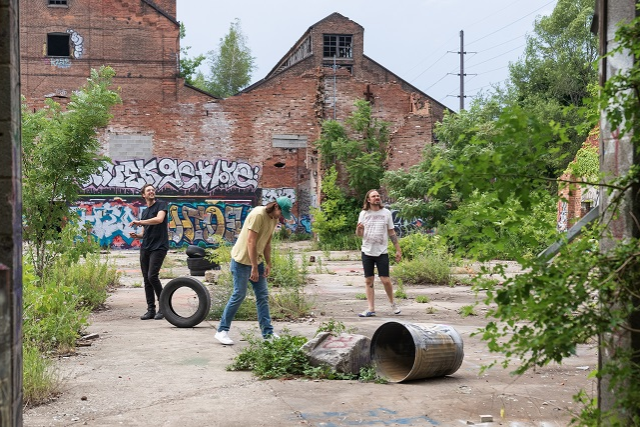 Cloud Nothings
For a band that resists repeating itself, picking up lessons from a decade prior is the strange route Cloud Nothings took to create their most fully-realized album. Their new record, The Shadow I Remember, marks eleven years of touring, a return to early songwriting practices, and revisiting the studio where they first recorded together. In a way not previously captured, this album expertly combines the group's pummeling, aggressive approach with singer-songwriter Dylan Baldi's extraordinary talent for perfect pop. To document this newly realized maturity, the group returned to producer Steve Albini and his Electrical Audio studios in Chicago, where the band famously destroyed its initial reputation as a bedroom solo project with the release of 2012 album Attack on Memory.
The songs are kept trim, mostly around the three-minute mark, while being gleefully overstuffed. Lyrically, Baldi delivers an aching exploration of tortured existence, punishing self-doubt, and the familiar pangs of oppressive mystery. "Am I something?" Baldi screams on the song of the same name. "Does anybody living out there really need me?" It's a heartbreaking admission of existential confusion, delivered hoarsely, with an instantly relatable melody. Despite the questioning lyrics, the band plays with more assurance and joy than ever before. The Shadow I Remember announces Cloud Nothings' second decade and it sounds like a new beginning.
The Shadow I Remember is out now via Carpark Records.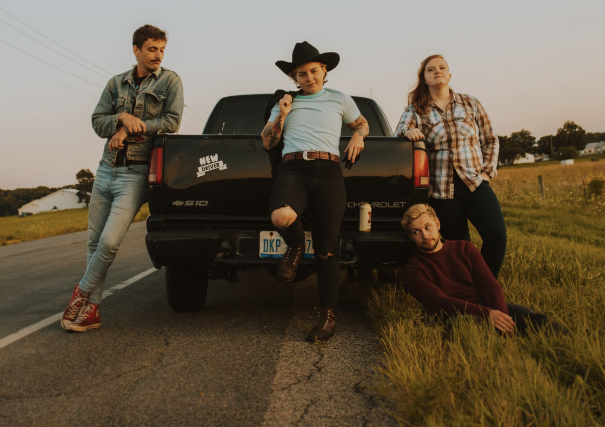 Rodeo Boys
Rodeo Boys is a queer rock 'n roll band from Lansing, Michigan. Our rural roots combine Southern twang and 90s grunge in true lonesome and ornery fashion.