About This Event
Need an Access Code? Sign up for our newsletter to get new show announcements, exclusive presale codes, rental discounts and more. Sign up HERE.

*Presale codes are usually sent out on Thursdays at 10am as part of our weekly newsletter.
--
PLEASE RIDESHARE - Parking is limited around the venue. We strongly recommend using rideshare apps like Uber or Lyft for transportation to and from the venue. There is a designated rideshare pick up / drop off location near the entrance for your convenience.
Artist Info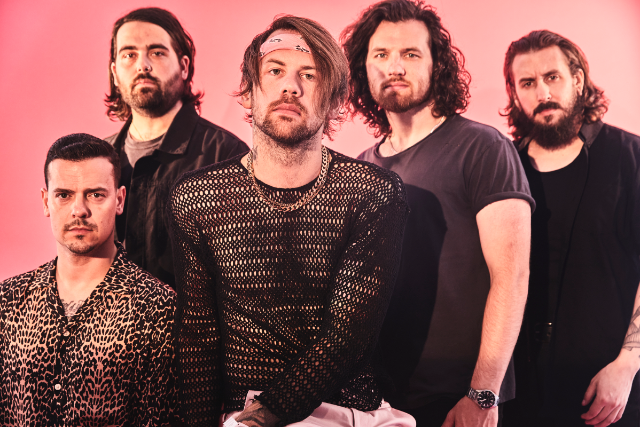 Beartooth
Caleb Shomo first turned the pain of his struggle with mental health and self-image into music in 2013. Beartooth began as a living document, a diary, a journal of repressed rage and depression. Alone in his basement studio, screaming and singing, playing all the instruments, and self-producing a batch of furious but melodic songs filled with reflection and confession, the Ohio native stared into the abyss, initially with no intention of returning to the heavy music world that burned him as a teen.
A decade later, the different pieces of his body of work connect in title, sound, and spirit. As the frontman hits 30, Beartooth's fifth album, The Surface, completes this era in 2023. Even more importantly, it kicks off a new chapter filled with surprising optimism and just as honest. Depression is a sick, disgusting, aggressive disease below the surface. Caleb stands ready to bask in the light.
Like Nine Inch Nails, Beartooth remains a one-person band in the studio. On the heels of the introductory Sick EP (2013), Disgusting (2014) produced BEARTOOTH's first Gold single, "In Between." Aggressive (2016) and Disease (2018) expanded on the desperation and pain, each a step closer to a balance between the blood and tears of classic recordings and the shimmer of modernity.
Rolling Stone heralded Beartooth as one of 10 Artists You Need to Know. The rabid response to Caleb's music demonstrated how many people related to his struggle for self-acceptance. Below (2021) topped the Rock and Alternative charts and several Best Rock/Metal Albums of the Year lists. As of 2023, the Beartooth catalog boasts more than 1 billion streams across all platforms.
Beartooth began as both bomb and balm, an outright refusal to suffer in silence, weaponizing radio ready bombast, delivering raw emotion mixed with noise-rock chaos. Other bands play the "devastating riffs and catchy hooks" game, but this music is the difference between life and death, and now, a sort of life after death while still here. The band Forbes sees "inching towards a tipping point of becoming the latest arena headliner" is now one step closer.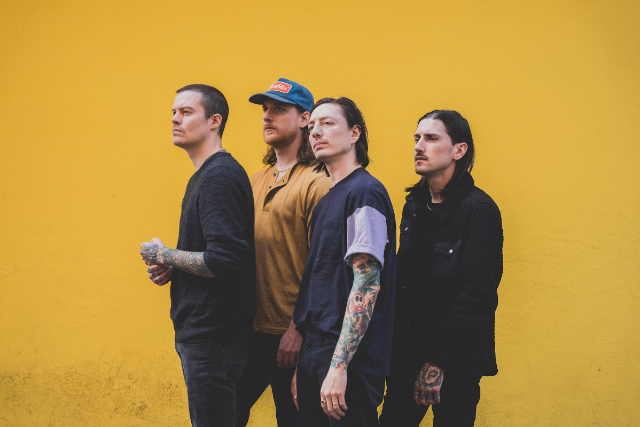 The Plot In You
The Plot In You continue to move forward on their fifth full-length album and second for Fearless Records, Swan Song. The Ohio quartet— Landon Tewers [vocals], Josh Childress [guitar], Ethan Yoder [bass], and Michael Cooper [drums]—stare down years of negativity, soured friendships, disappointment, and mistakes and flush it all away in the wake of hammering distortion, towering melodies, cinematic production, and unapologetically cathartic lyrics. Ascending to the apex of an eight- year grind, the band reached critical mass on 2018's DISPOSE. The standout "FEEL NOTHING" exploded with 28 million US streams, while the project eclipsed 55 million US streams. Billboard raved, "DISPOSE is the band's most polished and cohesive work to date," and Alternative Press noted, "DISPOSE makes it clear that TPIY challenge both the listeners and themselves more and more with each release." Grading the album "9.0-out-of-10," Rock Sound predicted it "should finally – and deservedly – make The Plot In You a name that everyone knows." They supported the record by hitting the road with Underoath, The Amity Affliction, Like Moths To Flames, Sum 41, and more. After racking up over 100 million streams and receiving praise from Billboard, Rock Sound, Alternative Press, and more, the group wave off darkness with unassuming confidence and clarity on Swan Song ignited by the single "Face Me."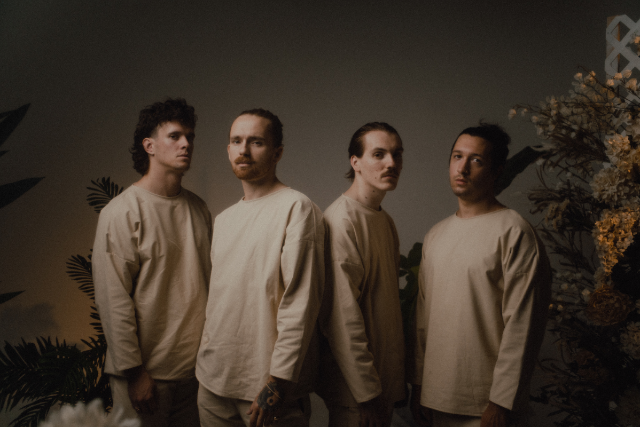 Invent Animate
Amid a generation gripped by loneliness, fear, and a desperate concern for the state of the world, Invent Animate are grabbing fans by the hand and choosing to walk with them.

There's a sense of duty among the band – comprising vocalist Marcus Vik, bassist Caleb Sherradan, writing member Trey Celaya, drummer Brody Taylor Smith and guitarist Keaton Goldwire – to bare their own pain and tragedy for their listeners, indeed creating a safe, familiar place for listeners to process their own. It's this deeply empathic and concerned approach to their output that sets Invent Animate apart, and has seen the band develop a close knit, cult-like following over their 10 years together.

"I think what's really important to our generation of music consumers is finding something beautiful out of all the chaos," shares bassist Caleb. "It's important to us – we've got a lot on our plate, life is weird, life is hard – but we've come to understand how important it is as artists to be there with our listener, to be vulnerable ourselves so they might be able to say, 'thank you, you guys helped me articulate this' or, 'you guys helped me walk through this journey' because of what we've created."

Stationed across Texas, Colorado and Sweden (following Vik's recruitment in 2019), Invent Animate are now in prime position to break new ground on their new label address. Now rubbing shoulders alongside a plethora of previous touring partners including Silent Planet and ERRA, and Spotify "sounds like" mates such as Like Moths To Flames, Void Of Vision and Thornhill, the four-piece perfectly complement the UNFD roster with their blend of ambient metalcore, djent and prog.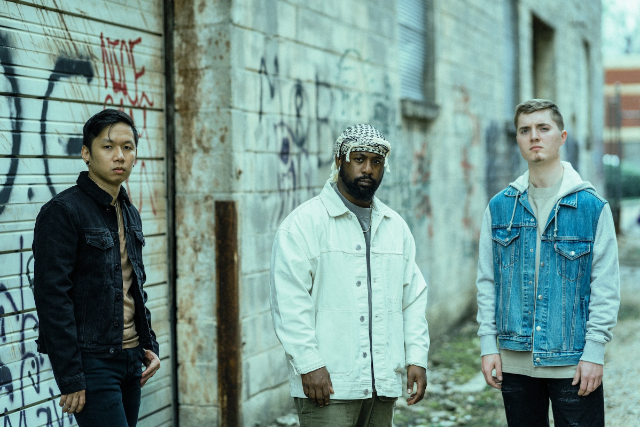 Sleep Theory
When your first single hits 500k views on TikTok within 36 hours of its release, the accusations start to fly. So when the Memphis-based Sleep Theory's "Another Way" did just that back in January, vocalist Cullen Moore heard all about how his band was an "industry plant" or "designed for the algorithm." But in actuality, what seemed like an overnight success was years in the making.
Since retiring from the US Army several years ago, Moore's dedicated his entire life to carving his own path in the music industry. Officially starting Sleep Theory in 2019, the current incarnation of his musical journey began as a solo studio project to fuse his love of hard rock, funk and R&B.
Then came a chance meeting with bassist Paolo Vergara, who had just moved from the Philippines and was looking to buy a microphone on Facebook Marketplace. The two immediately hit it off, and Sleep Theory became a duo. Fast-forward to 2023, when they expanded to a full band with the familial rhythm section of drummer Ben and guitarist Daniel Pruitt.
In recent months, Sleep Theory released a second track (and second #1 hit on SiriusXM's Octane) in "Numb," started playing their first handful of shows to massive crowds (including their hometown Beale Street Music Festival), and signed to Epitaph Records for the release of their debut EP, a six-track blast that shows the range of Sleep Theory — from metalcore-like breakdowns to bluesy grooves, all brought together by a pop sensibility that's pushed them into sudden stardom.
But whereas many artists work their entire careers for the success that Sleep Theory is already seeing, this is only the beginning for the hard-rocking quartet. While part of Moore's determination may stem from his military background, Vergara has his own reasons for needing the band to succeed.
"I moved to America in 2016, and my goal my whole life has been to be a musician or a filmmaker," Vergara says. "When I joined the band, I never thought we'd be in this position right now. I had a band back in the Philippines, but we never had the chance to achieve our dreams or put out our own songs. My bandmates there told me that if I ever come to the US and have a chance to achieve our dream as a band, I had to go for it and make them proud. That dream still sticks with me all of the time."
Despite Sleep Theory's big dreams and goals for the future, they're still very much focused on the present. The band's found success by taking things one moment at a time and enjoying every step of the process. Their sudden popularity hasn't changed how anyone operates, and their early hits haven't changed how they're going about their first EP.
"I feel like a lot of people would feel pressure to create something that's on par with what we've already put out, but I'm just going into it stress-free and having a good time," Moore says. "We aren't worried about other people's expectations, we're worried about our own expectations. We have one song that we recorded when we were not having a good time, and that's one of the few songs that I never want released. We all have a really good relationship with each other and our producer, so the main thing in the forefront of my mind while working on this album is just having a good time and putting out what I know that people would enjoy."
And with their first EP in the bag, Sleep Theory is finally able to go after the sponsor they've been coveting ever since the band got together.
"There's a very important part of our songwriting and producing routine," Moore smiles. "If we get stuck, we go to Waffle House."
"We need that Waffle House sponsorship," Ben Pruitt adds, showing off his Waffle House-branded sneakers. "I want to walk in and not pay for anything."