About This Event
--
PLEASE RIDESHARE - Parking is limited around the venue. We strongly recommend using rideshare apps like Uber or Lyft for transportation to and from the venue. There is a designated rideshare pick up / drop off location near the entrance for your convenience.

Need an Access Code? Sign up for our newsletter to get new show announcements, exclusive presale codes, rental discounts and more. Sign up HERE.

*Presale codes are usually sent out on Thursdays at 10am as part of our weekly newsletter.
Artist Info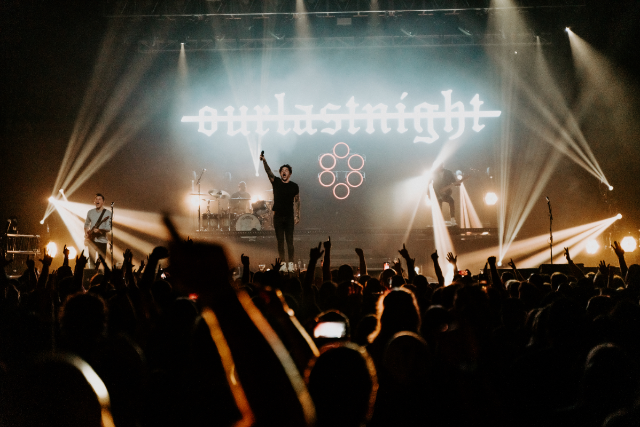 Our Last Night
Our Last Night was formed in 2004 by brothers Matt and Trevor Wentworth along with childhood friend Tim Molloy. Combining huge melodic choruses, intense breakdowns, and wide ranging vocals they have created their own brand of post-hardcore. Lyrically the band strive to create a message of hope throughout all of their records. With no label and a massive fan base Our Last Night's DIY approach of self-producing their albums and music videos has become a model
for those seeking to make a living doing what they love. Their unique sound and ability to create rock solid covers of todays hits has solidified their success while launching their original music into new realms. Don't miss them on their Covers Only Tour 2024 playing in major cities in North America!
Broadside
When you check into a hotel, you immediately step into another mindset. It may not be home, but you can still rest, nonetheless. Without knowing what happened before or what will go down after, you add to the history of each room. In the morning, you leave and essentially return to reality. Broadside explore this phenomenon on their fourth full-length album, Hotel Bleu (out November 10th via Sharptone Records). the trio - Oliver Baxxter [vocals], Domenic Reid [guitar], and Patrick Diaz [bass] - architect a thematic vision as expansive and engaging as their seismic and soaring alternative pop hooks. After posting up north of 100 million cumulative streams and building a devout audience, the band deliver their boldest, brightest, and biggest body of work yet.

- From Spotify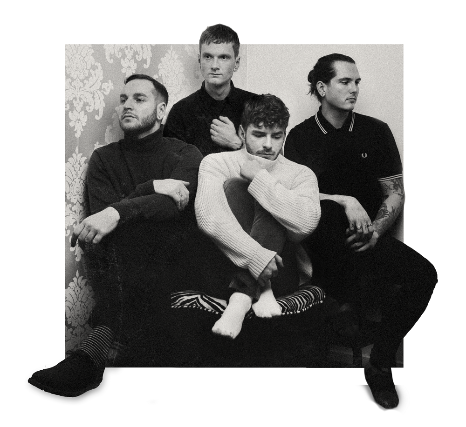 Normandie
Stockholm trio, Normandie, have returned with, 'Blood In The Water', their first new music since 2021's 'Dark & Beautiful Secrets' album, which boasts over 30 Million global streams to date. Speaking of the track, frontman Philip Strand says, "Blood In The Water is about how "hurt people, hurt people", how negativity is contagious and how it can lead people into negative spirals, where they unknowingly hurt the ones around them."

- From Spotify