About This Event
--
PLEASE RIDESHARE - Parking is limited around the venue. We strongly recommend using rideshare apps like Uber or Lyft for transportation to and from the venue. There is a designated rideshare pick up / drop off location near the entrance for your convenience.

Need an Access Code? Sign up for our newsletter to get new show announcements, exclusive presale codes, rental discounts and more. Sign up HERE.

*Presale codes are usually sent out on Thursdays at 10am as part of our weekly newsletter.
Artist Info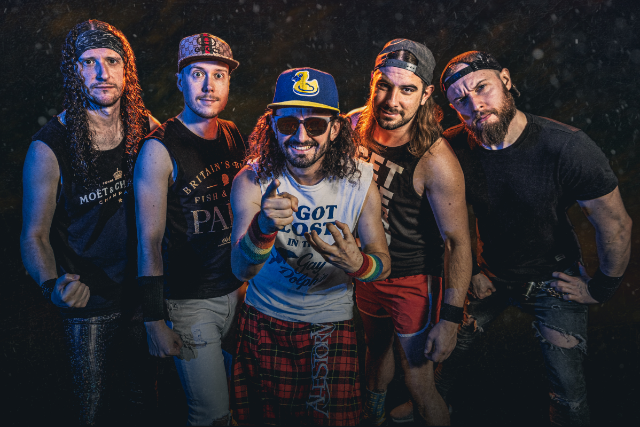 Alestorm
Oh wow! From humble beginnings playing shows to farm animals in a field somewhere in Eastern Scotland, Alestorm have evolved into an international party machine hellbent on conquering album charts and festival stages throughout the world, with their infectious brand of 'Pirate Metal' and their dashing good looks. Somehow they've managed to convince hundreds of thousands of people from New Zealand to Argentina to Lithuania and everywhere inbetween (except Paraguay), that it's cool to wear a pirate hat and sing stupid songs about getting drunk and stealing ships. So prepare your spleens, because Alestorm are coming to kick ass and chew gum. And they're all out of ass.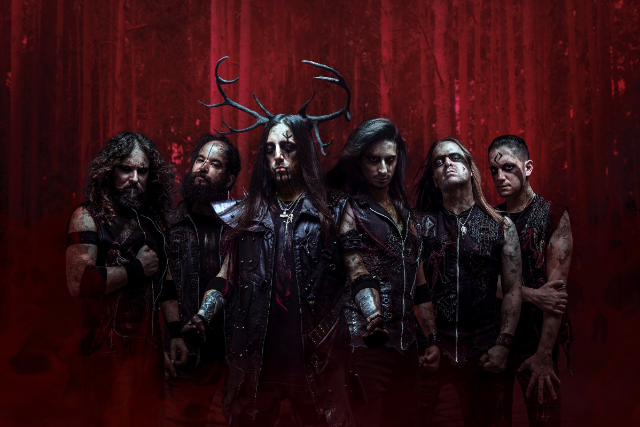 Elvenking
A return to fantasy: On April 24th, 2023, Elvenking will continue their epic quest with "Reader Of The Runes – Rapture", the sequel to their 2019 blockbuster record "Reader of the Runes – Divination". Forging a potent magic stronger than ever by evoking the essence of heavy metal, pagan metal, folk and melodic death metal, Elvenking set sail to horizons more distant than ever before, boldly taking the world by storm with their quintessentially unique approach to heavy, powerful music.
"We feel stronger than ever", frontman and vocalist Damna states. "I believe after so many years we have gained full confidence in what we do and especially in what we want to achieve. The path in front of us is clear. We have left behind all fancies, inexperience and immaturity and we know inherently what is possible and what is not." Words spoken truly: Since their inception in 1997, the band mastered their way to their own identity with courage and bravado, leaving behind the shackles of genres step by step before they truly broke out with their 2014 monument "The Pagan Manifesto". For four albums now, Elvenking have been defying all genres, feeling quite at home in their very own enchanted realm.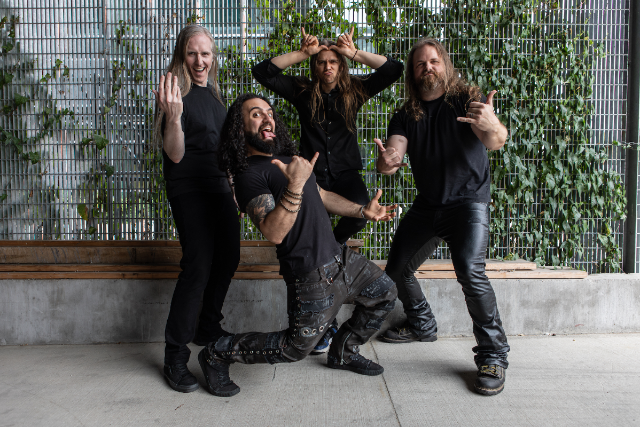 Glyph
From the musicians behind Gatekeeper, Greyhawk, Ravenous E.H, and Hjelvikcomes GLYPH, a brand new intergalactic power metal band in the vein of bands like Sabaton, Gloryhammer, and Powerwolf.

Inspired by the fun, party-filled atmospheres often found at European Metal Festivals, Jeff Black of GateKeeper set out to bring those very environments to his ownbackyard in North America. Calling upon his friends – scene veterans Darin Wall, Rob Steinway, and R.A Voltaire - the group found that they all shared the same vision, and the sound created by the 4 came together seamlessly.

The group announced the band to the public at Mad With Power Fest in August of 2023 to attendees both in person and to viewers of the livestream worldwide to mass excitement and acclaim. Now, they work tirelessly to bring their debut album and liveshow to the world in 2024. For now, they are pleased to share songs from their limited release demo sampler handed out to those in attendance at Mad With Power –a taste of what's to come!