About This Event
This show currently has no COVID safety requirements for attendees. This is subject to change. If this changes we will be sure to update this page as well as notify all ticket buyers via email.
--
Ashe has partnered with PLUS1 so that a portion of proceeds from The Fault Line Tour goes to supporting Shatterproof and their work to end the devastation caused by the disease of addiction. www.plus1.org.
Ashe Q&A Experience
Includes:
One (1) Event Ticket
Access to Exclusive Pre-show Q&A with Ashe
One (1) Signed Market Exclusive Tour Print
Venue First Entry (Where Applicable)
PLEASE NOTE: We reserve the right to change the in-person elements of this VIP package to virtual due to the ongoing COVID-19 pandemic. Any and all package elements may be made virtual at any time to preserve the safety and health of attendees as well as the artist.
Ashe First Entry / Merch Package
Includes:
One (1) Event Ticket
One (1) Signed Market Exclusive Tour Print
Venue First Entry (Where Applicable)
PLEASE NOTE: THIS VIP PACKAGE DOES NOT INCLUDE A MEET & GREET. THERE IS NO ARTIST INVOLVEMENT WITH THIS PACKAGE.
Artist Info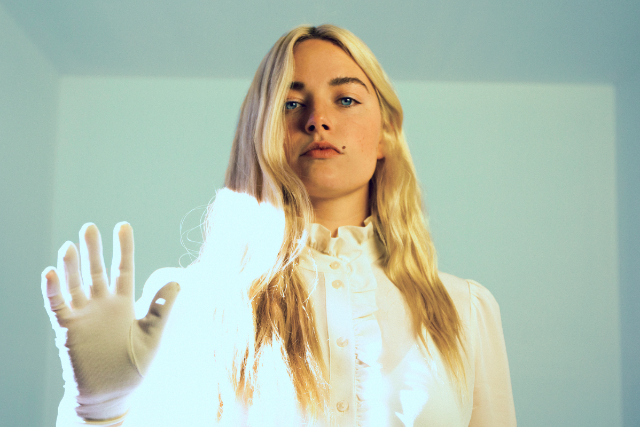 Ashe.
California's Ashlyn Willson (aka Ashe) is an emotive performer who combines poetic, singer/songwriter pop with electronic flourishes. She emerged in the 2010s singing on Ben Phipps' "Sleep Alone," and Shaun Frank's Juno-nominated "Let You Get Away," before releasing her 2018 debut EP, The Rabbit Hole. She gained wider attention when her song "Moral of the Story" (off 2019's Moral of the Story: Chapter 1) was featured in Netflix's To All the Boys: P.S. I Still Love You.
A native of San Jose, Willson took piano lessons starting at age six and first began writing songs in her teens. After high school, she briefly attended community college before enrolling at Berklee in Boston, where she majored in Contemporary Writing and Production. After graduating, she relocated to Nashville, where she quickly found songwriting and production work. However, it was her solo work as Ashe that caught the attention of Swedish DJ Ben Phipps, who then invited her to collaborate on the single "Sleep Alone." The track went viral and helped her land similar work with artists like Shaun Frank, Whethan, and Louis the Child. In 2017, Ashe released her official debut solo single, "Used to It," followed by The Rabbit Hole EP in 2018. In 2019, she returned with two more EPs, Moral of the Story: Chapter 1 and Moral of the Story: Chapter 2, both of which featured production by Finneas O'Connell. In February 2020, Ashe's song "Moral of the Story" landed at number five on the Billboard digital charts after it was featured in the hit Netflix series To All the Boys: P.S. I Still Love You. She landed another streaming hit with "Save Myself" later that year. Returning in February 2021, Ashe simultaneously released the singles "The Same" and "Real Love."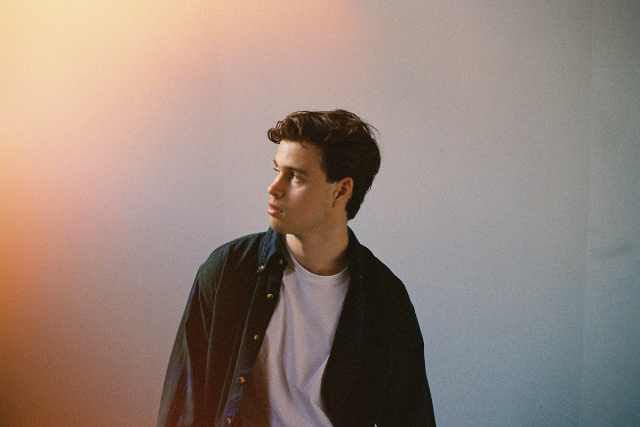 Blake Rose
Hailing from Perth, Australia, Blake Rose has had a keen musical curiosity for as long as he can remember. One of the first instruments Rose ever picked up was the didgeridoo, a wind instrument created by indigenous Australians. However, the didgeridoo has its limitations and by the age of 12, Rose had started to teach himself to play guitar. However, it wasn't until a 3-month long camping trip around Australia with his family that really developed Rose into the songwriter he is today. As they drove from campsite to campsite, teenage Rose started to write his own songs in the back of his family car. On the return home, Rose started to experiment with GarageBand and Pro Tools, falling in love with the idea of creating a song from start to finish.
After the trip, Rose was accepted into a school program called World Challenge which would take him to Sri Lanka for 2 weeks. The only issue was the expensive price tag attached. Still only a teenager, Rose was limited in job options and decided to give busking a shot. Taking to the streets of Perth, Rose quickly raised the money necessary and, perhaps more importantly, he discovered his love for live performance.
Rose's music is electrifying. He is a rare voice hellbent on defining his own sound and his own path