About This Event
Red Bull SoundClash enables artists to push their musical boundaries through exploring music styles, battling, repertoires, and artist collaborations while empowering the audience to become more than spectators to decide the winner. Inspired by the culture of competing soundsystems originating in Kingston, Jamaica, Red Bull SoundClash is set over multiple rounds as bands and artists musically duke it out with the recipient of the biggest crowd reaction (captured on a decibel meter) to be crowned champion. While these artists may be competing against each other at every turn, SoundClash is ultimately a celebration of the power of live music, collaboration, and creative empowerment.
Nashville gets ready for Red Bull SoundClash as Nashville native, Bren Joy brings the rhythm against glam pop star Jake Wesley Rogers as they go song-for-song in the ultimate face-off at Marathon Music Works.
Hosted by
Noelle Scaggs
(Fitz & The Tantrums) +
DJ Jerry J
(Old Crow Medicine Show) as the House DJ
--
Entrance to this event will require proof of one of the below items:
A full course of COVID-19 vaccination, with their final dose at least fourteen days prior to the show. Card or a photo of the card will work, and will be verified against a valid state issued ID.
A negative COVID-19 test result (molecular, PCR or antigen) that was administered by an official testing center. Test results must be dated no more than 72 hours prior to entry. Home testing kit results will not be accepted for entry.
Artist Info
Bren Joy
Bren Joy was born and raised in Nashville, Tennessee, and started writing music at the start of 2018. In the same year he released his first three singles (Henny in the Hamptons, Scottie Pippen, Twenties) that earned placements on editorial playlists and attracted a growing fanbase to the budding artist's career. 
 In May of the following year, Bren released his debut project, Twenties, an eight-song tracklist that embodies the new era of youth coming into the scene. It merges Bren's love of gospel, R&B, hip-hop, jazz, & pop all into one. It touches on the different emotions and experiences you encounter during the beginning of your twenties, while conveying an underlying theme of hope and self-love. It embraces the musical culture we are in now, while highlighting something completely new. This project is in its own lane, and attempts to redefine the mainstream sound and bring something new to your ear.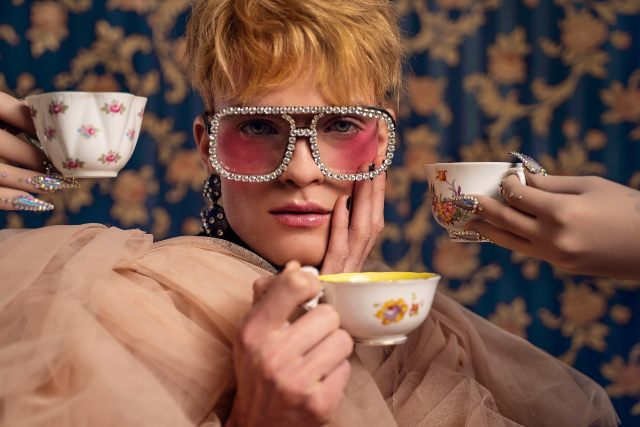 Jake Wesley Rogers
Songwriting is an art. Telling stories both singular and universal can be a tricky line to walk, for even the most esteemed of artists. But Jake Wesley Rogers' bold music is queer storytelling refracted through a universal lens; it's inspired by the authenticity and artistry of his heroes like Madonna, Stevie Nicks, and Florence + the Machine. His songs are for everyone, but they're special treats for those who know and share his experiences.
Signed to hit songwriter Justin Tranter's imprint of Warner Records, Facet Records, Jake has turned his most formative years into some of the most stunning and evocative music you'll hear this year. "I don't think my story has been fully told," he says. "There are so many forms of art, but the reason I make music is that my soul is at its happiest place when it's singing and performing, and I resonate at the highest level in those moments."
Though the bulk of his music was written before the pandemic, several were finished in lockdown, with breakout tracks like "Middle of Love" showcasing the power of Justin's mentorship and collaboration. And though it's early in his journey, Jake's vision is grandiose. "Few queer people right now are getting a platform to tell these kinds of stories," he says. "I think it's time to have some of our own artists doing and saying the things that we want to say."