About This Event
--
This show currently has no COVID safety requirements for attendees. This is subject to change. If this changes we will be sure to update this page as well as notify all ticket buyers via email.
Artist Info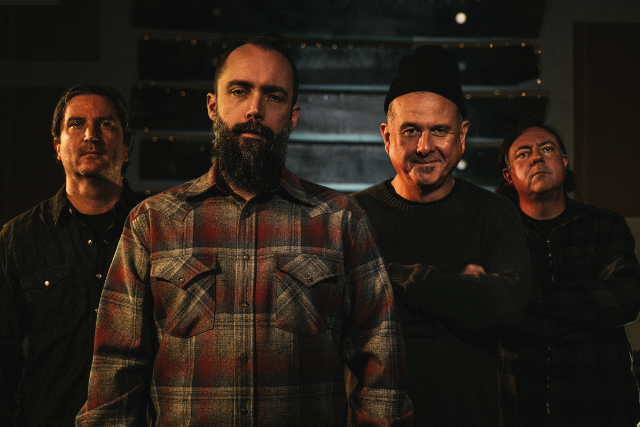 Clutch
Formed in 1991 in Germantown, MD, Clutch features Neil Fallon (vocals), Tim Sult (guitar), Dan Maines (bass), and Jean-Paul Gaster (drums).

The band built a local following through constant gigging. After releasing the classic 7" single "Pitchfork" the band caught the attention of Earache Records. Earache released the legendary Passive Restraints EP. Shortly after the release of Passive Restraints Clutch was picked up by EastWest Records. Their debut LP, "Transnational Speedway League...," followed in 1993.

A self-titled album appeared two years later, on Atlantic Records and afforded Clutch their first mainstream exposure, as the label released a trilogy of psychedelic-tinged singles, "Big News", "Spacegrass", "Escape from the Prison Planet." A lengthy and very successful North American tour with Marilyn Manson put an exclamation point on this early part of Clutch's career.

The band jumped to the larger Columbia label for 1998's Elephant Riders.

Clutch re-joined the Atlantic ranks in 2001 for their 4th studio album, the six-figure selling "Pure Rock Fury". The band enjoyed their first Top 40 single "Careful With that Mic". A year later however, the band was tortured with label problems, and it was three years before the sonically brilliant "Blast Tyrant" was released by indie label DRT Entertainment.

In the meantime, the band had self-released the studio album "Jam Room" and their first concert release "Live at the Googleplex" on their own River Road Records. These two pieces would eventually see the surface through Megaforce Records a few years later.

The 36-month period from 2004 to 2007 saw heavy, non-stop touring of not just North America, but also England, mainland Europe, the Scandinavian territories, and Australia. The band was now in top playing shape and writing the most challenging material of their career. With a decade of experience behind them, Clutch was now passing and/or outlasting the majority of their mid/late 90's contemporaries.

Clutch's 7th studio album, 2005's "Robot Hive/Exodus" (DRT), produced by J.Robbins, was another breakthrough release, showcasing a diversity most rock bands could never dream of pulling off.

2007's "From Beale Street to Oblivion" took off where RH/E's final track "Gravel Road" left off... It was a hardened, simple blues approach with power that took the former Germantown High School compatriots to the next level. The album's lead single, "Electric Worry" wasn't just another successful Top 40 rock single, but it's anthem like "Bang Bang Bang Bang, Vamanos, Vamanos" chorus and high energy guitar jam/drum solo ending became an instant Clutch classic.

In 2008 the four band members and longtime manager Jack began forging plans for the Clutch owned and operated label, Weathermaker Music. Initially self-distributed, Weathermaker Music quickly found a home at Sony/RED Distribution. Since 2013 the label is distributed via Rough Trade Distribution/Believe and its sub-distributors in Europe.

Clutch's 9th studio album, "Strange Cousins From the West" was released in 2009. It debuted at #37 on the Billboard pop/sales charts, initially becoming the best-selling Clutch release of their storied career!

In 2013 Weathermaker Music released "Earth Rocker" which went straight to #1 in the Billboard Top Hard Rock Albums, #6 in the Billboard Top Rock Albums, and #15 in the main Billboard Top 200 album charts. "Earth Rocker" has been described as heavier and faster than the preceding albums.

Clutch released their 11th studio record, "Psychic Warfare", in 2015 via Weathermaker Music. The album reached No. 11 on the Top 200 Billboard chart and No. 1 on both the Hard Rock and Rock Billboard charts.

On September 7, 2018, Weathermaker Music released the 12th Clutch album, "Book of Bad Decisions". The album charted No. 1 on the Billboard Hard Rock Charts and came in at No. 16 on the Billboard top 200. Simultaneously the album entered various European and Australian charts. Rolling Stone magazine stated that "Book of Bad Decisions is another solid latter-day Clutch record, bathed in the grit and liberal fuzz tone that have made their live shows legendary". Clutch had become recognized as one of the best rock acts of the modern era.

Decades of global touring have been one of the main drivers of Clutch's success. Whether in club shows around the world, or big festival appearances on several continents, fans love and continue to support this band. The global pandemic may have halted the band's live appearances over the last 21 months, but Clutch are now back on the road, and a new album can be expected in 2022.

Stay tuned.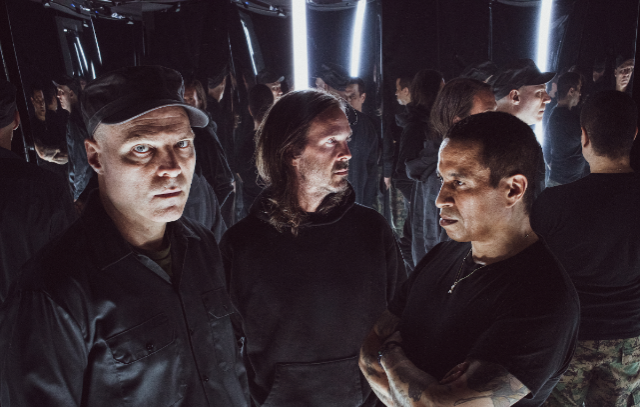 Quicksand
One of the most remarkable aspects of Distant Populations—Quicksand's first album since 2017's Interiors—is how timely and prescient the themes running throughout its songs sound at this very moment. Thoughtful, driving, and powerful, like the long-lived band itself, the 11 tracks comprising Distant Populations have an emotional resonance that is only amplified by the events of the past stressed-out, locked-down year.
If there is a recurring theme running throughout the new album, it might be this: "Everyone is on the one hand so connected with each other," says Schreifels, "and on the other hand is so far apart, and so freaked out about everything."
That seeming contradiction may lie at the heart of what Distant Populations is all about. The title comes from a lyric from anarcho-crust punk band Nausea's "Fallout (Of Our Being)" about "destitute populations"; because of the singer's thick accent, Schreifels misheard it as "distant populations" and instantly connected with that concept. "So we're checking out each other's social media and we know what everybody's doing," he says, pointing out a sad irony. "But when we're sitting in the same room together, we're looking at our phones."
That peculiar duality—our simultaneous existence in individual relationships and as part of mass society—is examined with power and surprising emotional impact throughout all of the tracks here. Cutting and sharp lyrical passages pop out on tracks such as the throbbing "Colossus": "A new life/ We're never meant to feel completed/As long as we're here/It doesn't matter what for" And alienation—from whom or what often going unsaid—and loneliness are touched on regularly, whether subtly ("Sometimes it's better just to keep on traveling" from "Phase 90") or stated plainly ("Living just around the corner/Share the same existence/Doesn't make a difference/Deconstructed, isolated" from the closing track "Rodan"). Combine those sentiments with the most sweeping, powerful music the band has ever created, and you've got a truly unforgettable, extremely timely listening experience.
Distant Populations, just the fourth full-length album of Quicksand's career, comes as a comparatively swift follow-up to Interiors--which itself came a full 22 years after its predecessor, 1995's Manic Compression. Critically lauded and deemed very much worth the wait, Interiors succeeded in reestablishing the band as the powerful and contemporary entity they had always been. "Our only conscious challenge for that period, really," says bassist Sergio Vega, "was that we felt like we needed to make a record that was worth waiting that long for." Its success proved that they met that challenge, and, he adds, "galvanized by that, we felt like we know what we are today. We know what fits in our template. And we can build off that and expand on that."
And expand they did. Distant Populations has a punchier, more up-tempo sound than its predecessor; its 11 songs are concise, carved sonic jewels boasting not a single wasted note; and its raw power, its gripping lyricism, leaps out from the very first listening. It is a striking step up for the band.
The songwriting itself had been no minor process: Following the release of Interiors, the band successfully toured around the world, hitting the US, Europe, Japan, and South America, and in the process fully re-established their chemistry together. Looking forward to making the next album, the three of them—Schreifels, Vega, and drummer Alan Cage—had methodically recorded various soundchecks, improvisations, and show rehearsals, and compiled the results. "Eventually, when it came time to make a record," Schreifels says, "we would just edit down to the ones that were most exciting to us all, and then refocus on them and see if we could recapture the magic from it."
Greatly aiding in the process was producer Will Yip, whose masterful work on Interiors had been much appreciated by the band.
"Will has a very organized, systematic mindset," says Schreifels, "but with that, the perfect complement of that is that he is very open-minded and giving. He's like super down for whatever you want to pursue, and not begrudgingly. And he's also a great musician. So everyone within our little organization respects his opinion musically, and especially with the three of us, having that extra opinion that we all respect is really helpful."

Distant populations going nowhere
So far away from us, you wouldn't know where
Opposite of you, opposite of me
Generations leveled and taken by the sea
--from "Inversion"
The artfulness at work on Distant Populations is evident from its pounding opening track, "Inversion," which may encapsulate all that is distinctive about Quicksand's current music. The lyrics work on a variety of levels, for which Vega credits the "meticulousness" of Schreifels' lyric writing. "They're so open to interpretation, and they kind of hit you on a lot of levels," he says. "I like those kind of lyrics best."
And, like the lyrics, the music itself pounds.
"That was one of the last songs we came up with," says Schreifels. "And it was just very primal sounding and very basic, you know, just like two parts. Especially in contrast to Interiors or even our earlier work, you know, where we would tend toward the more complex, I think. I thought it was really cool that we were in a place where we could step back from that, and didn't have to bells-and-whistles it all out. We kind of did something pretty basic. And I think the lyrics set the tone nicely for the record."
Another personal favorite of Schreifels' here is "Missile Command," a song that, significantly, emerged from a rehearsal jam, he recalls. "It really kind of focuses on Sergio's whole motif in a very simple way. He and Alan just have this really kind of trademark groove, and I think that really sings on that one to me. I just felt like it's a kind of song that is very us, but we hadn't written it yet. So I'm really proud of that one."
There are a total of 11 tracks on Distant Populations, and not one hits the four-minute mark. But you wouldn't know it. The album is deep, brimming with substance, and thematically about as contemporary as it gets.
"Sonically, I think this album has a real urgency," says Vega. "Something in the way that it was mixed. Partly it's the mix that increased the urgency. But when I look at the song tracking, a lot of songs are under three minutes, right? And that creates a real sense of urgency as well."
Appropriately, the urgency Vega speaks of reaches its crescendo in Distant Populations' final track, "Rodan." A throbbing, monolithic piece much in keeping with the album's overall emotional landscape—and it is a gripping album closer—the track takes its name from the flying monster of late '50s Japanese horror film fame.
"If you watch the news right now, it's essentially a whole bunch of things that are going to scare the crap out of you," says Schreifels. "And that's the point of it. You know what I mean? Until they think of the new thing that's going to scare the crap out of you. If Rodan beats his wings, you know, houses fall down and people die and get all crushed--but Rodan might have just saved you from some other shittier monster that's really trying to do you harm.
"So it's trying to capture that feeling that I was feeling--not only in the macro of our modern time, that we live in right now, but also how it plays itself in your own lived experience, and how you're affected by it in different ways, you know? And those were the feelings and concepts that were driving me--without wanting to be polemic about it, or getting into the nitty-gritty of, well, 'Fuck Donald Trump.' You know what I mean? These kind of issues. There's a lot of people's lives are being driven by these fears and, you know, I'm no exception."
There may be a final irony in the title of Distant Populations. Practically speaking, that's precisely whom Quicksand recorded it for: Listeners very far away. Not a single one of these songs has ever been played live onstage. The band has dates on hold for the fall, notes Schreifels, and fingers are crossed Quicksand will be out there performing very soon. They will likely be the most memorable shows of the band's career.
"Meanwhile," he adds, "we're happy at this stage of the game. We're excited for this record. And we want people to know."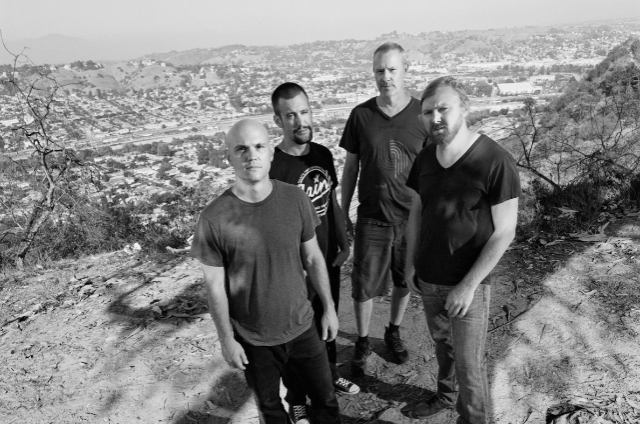 Helmet
Helmet was formed in New York City in 1989 by founding members Page Hamilton, Henry Bogdan, Peter Mengede, and John Stanier. The group soon after signed to Ampthetamine Reptile Records and released their first full length
Strap It On
in 1991. Interscope Records soon came calling and signed the band in 1992. Their label debut
Meantime
went on to sell over a million copies and earned a Grammy nomination.
The band has released eight albums over the last 30 years and has gone through different personnel before settling on the current lineup of Page Hamilton, Dan Beeman, Dave Case, and Kyle Stevenson – which has proven to be the most consistent and longest running iteration of the band.
Helmet is an American alternative rock band from New York City formed in 1989 by vocalist and lead guitarist Page Hamilton. Since 2010, the band has consisted of Hamilton, drummer Kyle Stevenson, guitarist Dan Beeman and bassist Dave Case.
Helmet has released eight studio albums and two compilation albums. After releasing their debut album, Strap It On (1990), on Amphetamine Reptile, Helmet signed to Interscope Records and released three albums for the label, including the highly successful Meantime (1992), Betty (1994) and Aftertaste (1997). Helmet broke up in 1998, but reformed in 2004, and has since released four more albums ― Size Matters (2004), Monochrome (2006), Seeing Eye Dog (2010) and Dead to the World (2016).
In June 2021 the band released via their website only a limited edition box set entitled "Move On" featuring 4 x 7" singles including the following covers and live tracks:
Move on (David Bowie) w/ More Bad News live
Mercy (Wire) w/ Rollo live
ETI (Blue Oyster Cult) w/ Blacktop live
I'm only sleeping (The Beatles) w/ Crisis King live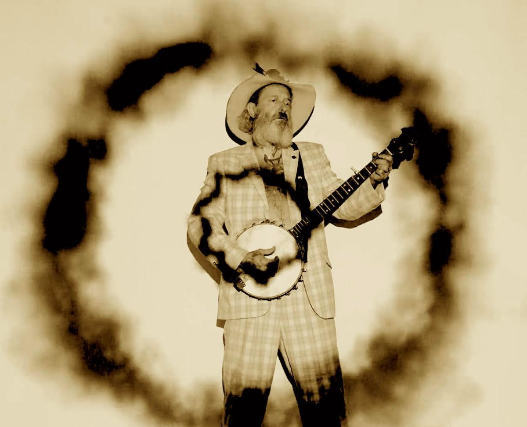 JD Pinkus
JD Pinkus is an American bassist best known for his work with American punk band Butthole Surfers from1985 to 1994 and since the 2009 reunion.
In 1990, he and Butthole Surfers' lead vocalist Gibby Haynes released Digital Dump, the only album from their psychedelic house music side project The Jackofficers.
Upon leaving Butthole Surfers, Pinkus worked full-time with the Austin trio Daddy Longhead, which he had assembled during his waning months in the band, and which included longtime Atlanta associate Jimbo Young on guitar and Rey Washam on drums. Daddy Longhead retired after 10 years, leaving Pinkus free to explore other projects including Skinny Leonard and Areola 51. Pinkus played with Helios Creed on his albums NUGG:
The Transport [1996] and Activated Condition [1998], and has also collaborated with Bad Livers frontman Danny Barnes several times in a live setting.
JD Pinkus then co-founded the band Honky who went on to record five albums and are still currently active.
Pinkus also performs with Pure Luck,who released a self-titled release in 2017 on Heavy Feather Records. He leaves his bass to play Banjo and Guitar in this project. On their 30th anniversary tour in 2013, Pinkus joined the Melvins in place of Jared Warren (on paternity leave) as well as performing with the opening Honky. He subsequently joined the Melvins full-time, touring with them in 2014 in support of the album Hold It In, which also featured Butthole Surfers founder Paul Leary, and again
in 2015. He also plays on the song Captain Come Down which was first released in 2015 on Chaos as Usual, a split release with Le Butcherettes, and later included on the 2016 album Basses Loaded.
In 2018, JD Pinkus released a solo album, Keep on the Grass on cassette tape on Danny Barnes Minner Bucket Records and later Vinyl and Compact Disc through Heavy Feather Records. It was recorded entirely on banjo and features a rendition of the song Bride of Crankenstein from the Melvins album Hold It In.
The Keepon the Grass album release show was with Sleep in San Pedro on September 15th 2018.
On February 12, 2018, the Melvins announced that Pinkus would be joining them, alongside current bassist Steven McDonald (Redd Kross), on their next album and subsequent tour. Released on April 20, 2018, the aptly titled Pinkus Abortion Technician features both bass players and four songs written or co-written by Pinkus. In May of 2021 JD Pinkus and Daddy Longhead released another album titled 'Twinkle" which was originally recorded but not distributed in 1998.
JD Pinkus is now releasing his second solo "space grass" banjo album titled "Fungus Shui." The album was written, recorded, and mixed by Pinkus himself at Plastic Cannon Studio in Asheville, North Carolina. The album was mastered by Kramer.
Fungus Shui LP's are being released on Shimmy Disc and CD's available through Heavy Feather Records on August 20th 2021.