About This Event
VIP - Bryce Vine Meet & Greet Experience
Includes:
- One general admission floor ticket
- Autograph from Bryce Vine
- One photo with Bryce Vine
--
PLEASE RIDESHARE - Parking is limited around the venue. We strongly recommend using rideshare apps like Uber or Lyft for transportation to and from the venue. There is a designated rideshare pick up / drop off location near the entrance for your convenience.
Need an Access Code? Sign up for our newsletter to get new show announcements, exclusive presale codes, rental discounts and more. Sign up HERE.

*Presale codes are usually sent out on Thursdays at 10am as part of our weekly newsletter.
This show currently has no COVID safety requirements for attendees. This is subject to change. If this changes we will be sure to update this page as well as notify all ticket buyers via email.
Artist Info
Bryce Vine
Bryce Vine presents a genre-bending, East Coast -meets-West Coast sound all his own, drawn in equal parts from the bass-heavy reality rap influence of his father, the bright, pop sensibility of his mother, and a childhood spent between New York and L.A. His keen blend of laid back, in-the-cut hip-hop and anthemic choruses prompted Entertainment Weekly to praise his "boundary-pushing aesthetic" and TIME to say he "sounds like the definition of cool," while VIBE asserts, "You can't put Bryce Vine in a box." He recently made his major label debut with Carnival, released on Sire Records, with inspirations that run the gamut of the pop culture zeitgeist, lyrically referencing his favorite sci-fi TV shows, 90's nostalgia and commentary on growing up in LA, while effortlessly fusing the punk spirit of Blink-182 with homages to Tupac and Outkast. Bryce Vine hasn't slowed down since his breakthrough success with the 2X Platinum "Drew Barrymore," spending 2019 on sold out headline tours across the U.S., earning further hits with the Platinum "La La Land (feat. YG)" and "I'm Not Alright" with Loud Luxury, and accumulating more than 720 million streams worldwide with over 15 million streams per week. He's performed on Late Night with Seth Meyers, Jimmy Kimmel Live!, Wendy Williams, The Kelly Clarkson Show, The Late Late Show with James Corden, and Live with Kelly and Ryan. As Teen Vogue expressed, "[His] smooth, unpretentious performance really sold us on Bryce as a breakout star."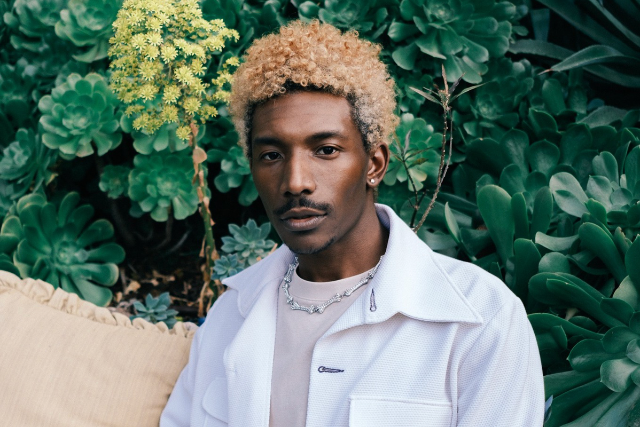 bLAck pARty
Black encompasses all of the colors on the visible spectrum.

In similar fashion, artist, producer, songwriter, and multi-instrumentalist bLAck pARty absorbs, imbibes, and celebrates a wide swath of styles, spanning R&B, hip-hop, psychedelic soul, and self-described "tropical funk"—his own inimitable infusion of reggae, dancehall, and tropical tones. The Arkansas-born and Los Angeles-based aural alchemist integrates a lifetime of music obsession into unpredictable, undeniable, and unshakable anthems on his 2019 full-length debut, Endless Summer [Wolf + Rothstein/RCA Records].

"I'm just like a scientist who's obsessed with music," he exclaims. "I'm always studying it and looking for the feelings and tones that draw people to songs. I try to learn as much as I can and see outside of the box, thinking about creation from a psychological and cultural standpoint. I've realized older records and newer records share a common theme: the energy."

Born Malik Flint, he recognized this energy as a child, admitting that "music discovered me more than I discovered it." His early passions included everything from Stevie Wonder, Bob Marley, and Miles Davis to Sade, India.Arie, and Tupac. At 12-years-old, he picked up trumpet, joining jazz band, marching band, and middle school band. By high school, he taught himself guitar, keys, and bass in addition to engineering and recording. In between his devotion to beat making, he DJ-ed, promoted shows, and performed in hip-hop groups before launching his rap- rock outfit Flint Eastwood. He cut his teeth in the band, opening for the likes of MGK, Big K.R.I.T., Bush, and Nappy Roots, to name a few.

Following the dissolution of the group, he adopted the name bLAck pARty and began producing for local upstart Kari Faux in 2013. Their collaboration "No Small Talk" caught the attention of Childish Gambino who remixed it on his STN MTN / KAUAI mixtape. Following the 2014 release of Prototype, the buzzing talent relocated to Los Angeles, spending "almost 24 hours a day cooking up beats."

Impressed by bLAck pARty's work ethic and creativity, Gambino personally signed him to Wolf + Rothstein and enlisted his production talents on the platinum-certified GRAMMY® Award- winning "Awaken, My Love!" He also contributed music to Insecure, Dear White People, and Atlanta in addition to executive producing Faux's Lost en Los Angeles.

Meanwhile, his own 2016 breakout, MANGO, went viral with the video for "Best View" and earned widespread attention from Complex, Vibe, and more. After touring the world, a trip to New York (and some shrooms in Times Square) set the stage for Endless Summer.

"New York is always like a vacation, because it's the polar opposite from L.A.," he explains. "I was able to get away for the few days I was there. It was the trippiest experience. I figured out shit. When I came back to L.A., I started working on this immediately."

Over the course of the summer, he assembled the ten tracks comprising the album with a vision to "make a long-form project worthy of getting on vinyl."
Achieving that goal, he introduces
Endless Summer
with the single "4am in NY" [feat. Anajah]. Warm guitars and hazy production bristle against hypnotic harmonies courtesy of Anajah. The simmering beat serves as the perfect soundtrack to a Big Apple stroll in the dead of night punctuated by smooth lyrical confessions.
"There's something about New York," he goes on. "Life is happening in every direction, but people are in their own worlds. It allows me to be in my feelings more without overthinking things. I can be myself."
Elsewhere, "No Complaints" [feat. DMP Jefe] slips from a funky groove into a quietly crooned chant—
"I can get high with no complaints"
—before a nimbly rapped bridge. "Smoke Break II" immediately intoxicates, while the finale "Gold Coast" hinges on swells of bells and bass before a hypnotic hook.
"I was in Gold Coast Australia for New Year's Eve," he recalls. "When we're having winter, it's summer down there. It's a powerful visual. I know of a place to escape the cold where everybody is smiling."
In the end, bLAck pARty conveys that sentiment with everything he does, painting with every color he can get his hands on.
"When you listen to this, I hope you take away what I do from certain records," he leaves off. "There's an emotion for every song—sadness, happiness, excitement, and everything in between. It's about providing an audio escape for people to feel." - From RCArecords.com