About This Event
Masego VIP Signed Merch Package
Includes:
- One (1) GA Ticket
- One (1) Exclusive Masego Gift Designed for VIP Purchasers
- One (1) Masego Pin Set
- One (1) Signed, Holographic VIP Laminate
- Venue First Entry
*PLEASE NOTE: THIS VIP PACKAGE DOES NOT INCLUDE A MEET & GREET. THERE IS NO ARTIST INVOLVEMENT WITH THIS PACKAGE.*
--
PLEASE RIDESHARE - Parking is limited around the venue. We strongly recommend using rideshare apps like Uber or Lyft for transportation to and from the venue. There is a designated rideshare pick up / drop off location near the entrance for your convenience.

Need an Access Code? Sign up for our newsletter to get new show announcements, exclusive presale codes, rental discounts and more. Sign up HERE.

*Presale codes are usually sent out on Thursdays at 10am as part of our weekly newsletter.
This show currently has no COVID safety requirements for attendees. This is subject to change. If this changes we will be sure to update this page as well as notify all ticket buyers via email.
Artist Info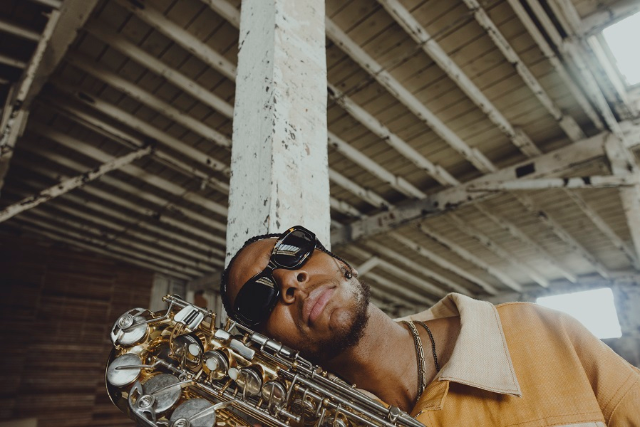 Masego
Masego is a grammy-nominated saxophone player, a singer, and a DJ - a singular talent and surprising presence in the musical fabric right now. He cites the 1930s Harlem big band leader and singer Cab Calloway as a guiding spirit who was mentored by DJ Jazzy Jeff and puts an unabashedly sultry-smooth spin on the R&B, hip hop, and dance music that he and his contemporaries like Lucky Daye, SZA, Ari Lennox, and Smino are making.
He towers over 6ft tall with a gold saxophone pendant around his neck, robed in impeccable threads and with tattoos that spell J-A-Z-Z across his knuckles. His debut album, Lady Lady was a showcase of his many sides: funny and flirty, wide-eyed and coming-of-age, mysterious and moody. The title track paints him as a jazzy heartthrob, a young sax-playing D'Angelo. Elsewhere he's influenced by trap, Caribbean styles, electric piano funk, and more somber textures. "It's the many emotions of Masego," he smiles.
Masego lived a nomadic youth, moving around with his Jamaican-American father who was in the air force, and his Georgia-born mother. Both are pastors and he lived what he calls a sheltered life, eventually settling in Virginia for Middle School. He first encountered music in church and his upbringing was strict. "We weren't allowed to listen to hip-hop at all." When he was eight, he was blown away by a church drummer and taught himself. "YouTube taught me everything I know," he says. He picked up piano and saxophone too.
College was where Masego blossomed. He did a decade's worth of growing up in a matter of months. He built up a reputation at open mic nights. Then discovered the looper pedal on YouTube, bought one, and started writing his own stuff while freestyling in his dorm. "I'd make up songs about nothing," he says. "Try them out at talent shows and lose badly." Masego felt most comfortable hiding behind his instruments. Until he noticed one of his peers singing original music at an open mic, garnering attention from the ladies. "I knew I was missing something, so the voice was the next journey," he says. Getting back to work on making a beat from scratch, Masego played his saxophone and began rapping and scatting over it.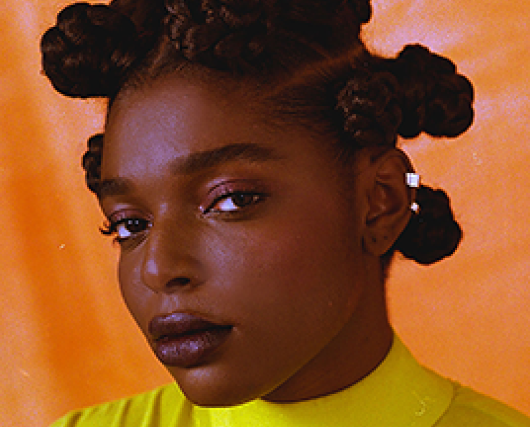 Ogi
For as pensive and reserved as Ogi may be in everyday life, the Los Angeles-based Nigerian-American singer, songwriter, and multi-instrumentalist speaks her mind when she sings. Growing up in Wisconsin, she played viola and joined jazz choir in high school and listened to everyone from J. Moss, Mary Mary, and Bebe & CeCe Winans to Marvin Gaye, Nina Simone, and T-Pain. Meanwhile, mom and dad played Culture, Bob Marley, and Nigerian highlife music. Recognizing her sense of perfect pitch, she experimented with piano and guitar. During college at Northwestern University, she performed in an acapella group and composed demos in GarageBand. Just prior to senior year, she began to post covers on Instagram, starting with a ukulele and vocal cover of Musiq Soulchild's "Just Friends (Sunny)." Her take on PJ Morton's "Alright" caught fire when PJ posted it on his page, and GRAMMY® Award-winning producer No I.D. [JAY-Z, John Mayer, Kanye West] took notice. She finished her final year at school and moved to L.A. Working in the studio with No I.D., she cultivated a soulful style of her own equally informed by that lifelong connection to harmony, eclectic resonances, and expressive intonation. She ultimately taps into a spirit agnostic of era yet connected to any age. Now, she expresses who she is through every note on a series of singles and her 2022 debut.