About This Event
--
PLEASE RIDESHARE - Parking is limited around the venue. We strongly recommend using rideshare apps like Uber or Lyft for transportation to and from the venue. There is a designated rideshare pick up / drop off location near the entrance for your convenience.

Need an Access Code? Sign up for our newsletter to get new show announcements, exclusive presale codes, rental discounts and more. Sign up HERE.

*Presale codes are usually sent out on Thursdays at 10am as part of our weekly newsletter.
This show currently has no COVID safety requirements for attendees. This is subject to change. If this changes we will be sure to update this page as well as notify all ticket buyers via email.
Artist Info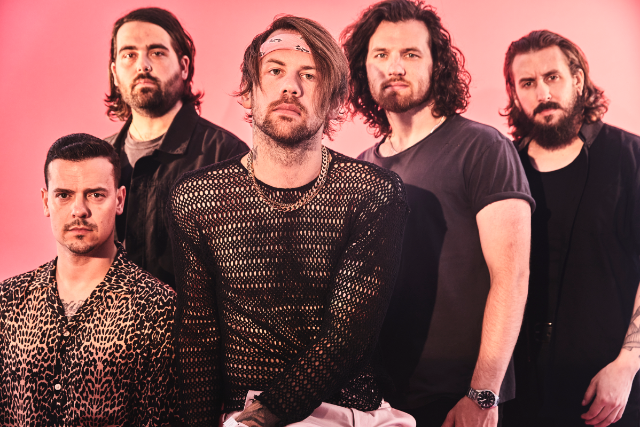 Beartooth
A handful of bands play the "devastating riffs and catchy hooks" game, but for beartooth, this music is the difference between life and death. As easygoing, charming, and outgoing as these young men may appear, there's an inner turmoil churning away, only satiated by the savage music they play. Suicidal ideation, emotional desolation, and desperate dark nights of the soul are chewed up and spat out in song after song; cathartic singalong anthems like "fed up," "sick of me," and "in between."

Like nine inch nails or tame impala, beartooth is a one-man band in the studio. It began as musical exorcism, conceived in frontman caleb shomo's home recording sanctuary, a means to tame the demons of debilitating depression and anxiety he's suffered since childhood. Beartooth harness the sacred and profane to purge inner darkness with a dizzying light. Beartooth's effect on listeners is evident by their highly-engaged audience; invitations to major festivals world and tours with slipknot, bring me the horizon, and a day to remember; and a riaa-certified gold single.

When rolling stone introduced beartooth as one of 10 new artists you need to know, the sound was rightly described as "like a nervous breakdown, usually with enough optimism to push through." as long as the dueling dichotomy of mental anguish and creative catharsis remain bound together, caleb shomo and crew will be here to oversee the show. So please, enjoy the ride.
Trivium
Orlando, Florida's Trivium are among the most provocative, restless, and influential bands to emerge from the American South's heavy metal explosion in the early 21st century. Beginning as a metalcore outfit, they have relentlessly combined and crossed styles including thrash, prog, technical, and melodic death metal, as well as alternative and groove metal. Trivium came by their global success the old-fashioned way: touring. Since issuing their first demo in 2000, they have been road warriors. They established themselves first in the South, and then across North America before conquering festival stages in Europe and Asia supporting their sophomore long-player Ascendancy in 2005. 2008's Shogun showcased epic storytelling abilities as well as a love for innovative riffs. Its compositional tenets and love for narrative storytelling influenced each subsequent release, beginning with 2011's In Waves. 2017's The Sin and the Sentence used them inside an extreme metal setting and became one of their most acclaimed albums, selling better in Europe than it did in the States. 2020's What the Dead Men Say fully integrated all their musical tenets. 2021's In the Court of the Dragon was written and recorded during the COVID-19 pandemic.
Hailing from central Florida, Trivium formed in 1999 and quickly built a buzz around Orlando's metal community with their blend of metalcore, thrash, and progressive metal. Having secured a contract with the German Lifeforce imprint, the band issued its debut album, Ember to Inferno, in October 2003 with a lineup that included vocalist/guitarist Matt Heafy, drummer Travis Smith, and bassist Brent Young. The debut was well-received and Trivium signed with Roadrunner Records for their next effort. Ascendancy appeared in March 2005, at which point the band's roster had shifted to include Heafy, Smith, bassist Paolo Gregoletto, and guitarist Corey Beaulieu. The album was reissued in May of the following year with four additional tracks and a bonus DVD. Trivium then visited the U.K. in June for the 2006 Download Festival, followed by multiple European headlining gigs and a stint with America's traveling metal/hardcore fest Sounds of the Underground. The tour saw them playing alongside other heavy-hitting bands like As I Lay Dying, GWAR, Cannibal Corpse, and Terror.
Crusade appeared that fall, featuring a newfound emphasis on singing (previously, vocalist Heafy had relied on screams and throaty growls). Despite the band's active defense of Heafy's vocal approach, Trivium received much criticism for their shift in sound; accordingly, they wasted no time in returning to a scream-filled thrash style with 2008's Shogun. In 2010, Trivium announced drummer Nick Augusto would be replacing the departing Smith. Later that year, the band went into the studio to begin work on their fifth studio album, In Waves, which was released in the summer of 2011 and saw the group bring a bold new approach and maturity to its songwriting. However, feeling that the album's gestation process had been overlong and that they had produced too much material, they decided to focus on quality rather than quantity in the on-the-road writing sessions for their next record. The band tapped Disturbed's David Draiman to produce, and the metal veteran took a real hands-on approach, bringing a newfound sense of melody to Trivium's sound. The finished album, Vengeance Falls, was released in October of 2013; it received enthusiastic reviews from critics and charted well in the United States, the U.K., Japan, and Europe.
Trivium underwent yet another personnel change when they parted company with drummer Augusto in May of 2014. He was replaced by drum tech Matt Madiro. Late in the year, Trivium entered the studio with producer Michael "Elvis" Baskette and mixing engineer Josh Wilbur to begin work on the band's seventh album. The title track, "Silence in the Snow," was issued as a video single in July of 2015, and the album followed on Roadrunner in early October. Silence in the Snow was their first full-length to land on the Active Rock Top Ten and secured them headliner status for the European festivals Summerbreeze and Bloodstock. After the release of the album, Madiro left the band and was succeeded by Paul Wandtke, who lasted less than a year before being replaced by Alex Bent. In late 2016, Trivium partnered with Cooking Vinyl to re-release Ember to Inferno in several variations. The two deluxe editions contained the band's earliest demos, including "Ruber" (aka the Red Demo), "Caeruleus" (aka the Blue Demo), and "Flavus" (aka the Yellow Demo), all recorded when Heafy was between 16 and 17 years old. Late 2017 saw the release of the band's eighth studio long-player, The Sin and the Sentence, which was produced by Josh Wilbur and released on Roadrunner. The set peaked at number 23 on the Top 200, and landed in the top spot on the Hard Rock Albums chart. After extensive touring and a well-deserved break, the band re-entered the studio with Wilbur in late 2019. In February of the following year, Trivium's members began adding cryptic messages to their social media accounts to attract interest for their upcoming album. They further teased its release with two songs -- "IX" and "Scattering the Ashes" -- added to the "Spawn" trailer for the Mortal Kombat video game in March.
Trivium delivered their ninth full-length, What the Dead Men Say, in April. Original bassist Brent Young died on September 25, 2020; he was 37 years old. Sidelined by the global quarantine imposed by the COVID-19 pandemic, Trivium wrote and recorded the Wilbur-produced In the Court of the Dragon while in isolation; it was released in October 2021. ~ Johnny Loftus, Rovi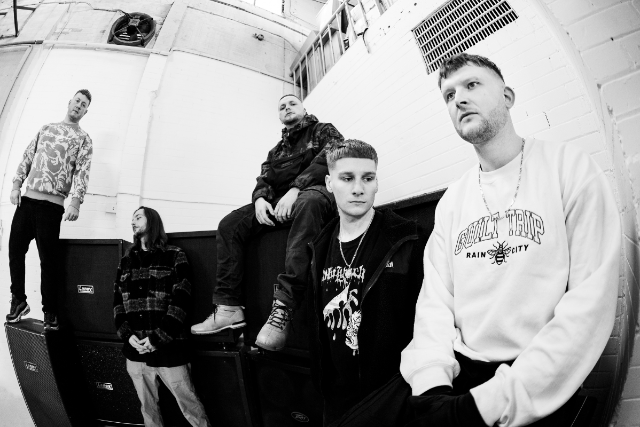 Malevolence
"We wanted to write an album that encompasses our sound – but we wanted to push It further and go deeper," says Malevolence frontman Alex Taylor. Indeed, with their third album, Malicious Intent, the Sheffield-born Malevolence has done just that. Ask anyone who has seen 'em setting fire to tiny pressure-cooker hardcore gigs to igniting massive pits at big-stage metal festivals. Anyone who witnessed their set at Bloodstock 2021, knows that this is their reckoning hour. Malevolence has truly arrived. Formed in the north of England, Malevolence has perfected a sound of their own that swaggers like a band born in New-Fucking-Orleans while embracing the power of the riff and the brutality of the breakdown. "We made it a point to step outside our comfort zone," says Taylor, "but also do what we started this band to do in the first place – play the metal that we want to hear."
It's clear – Malevolence is set to explode in 2022. Already distinguishing themselves as a force to be reckoned with in an exploding UK metal scene, they've stepped to the front of the class with force and finesse. Their intent has never been so completely realized.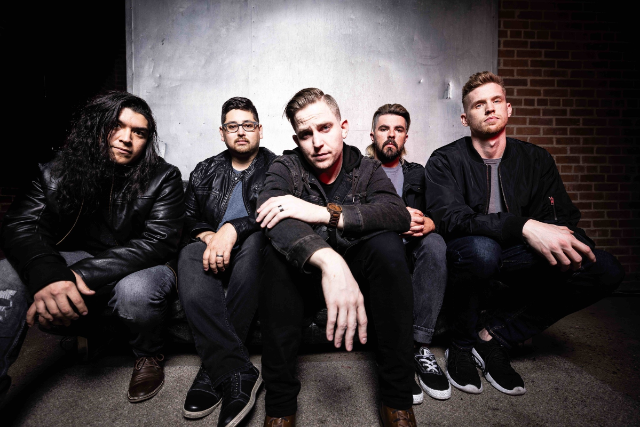 Archetypes Collide
Arizona quintet Archetypes Collide — Kyle (vocals), Tyler (drums), Brandon (guitar), Jared (guitar), and Ky (bass) — have been grinding and building a name for themselves since 2014. They've released two EPs, a handful of singles and covers, and set out on tour to get their road legs under them as live performers. Archetypes Collide eventually captured the attention of Beartooth's Oshie Bichar, who began working with the band in the studio and helping to shape their sound. Very quickly thereafter, Archetypes Collide began to enjoy extensive support on the SiriusXM Octane channel, with airplay of several singles: "Your Misery", "Becoming What I Hate", and "Above It All". Bichar was then approached by accomplished veteran manager Thomas Gutches (Beartooth), about forming a representation team - and in early 2022, Fearless Records signed the band to a worldwide record deal. A tour with The Amity Affliction and soon followed, and the band also secured placement on the major Danny Wimmer Presents festival, Welcome to Rockville. Archetypes Collide's debut album for Fearless will arrive this summer, and not a moment too soon! The band released the new single, "Undertow" ahead of the release to offer a taste of what's to come!